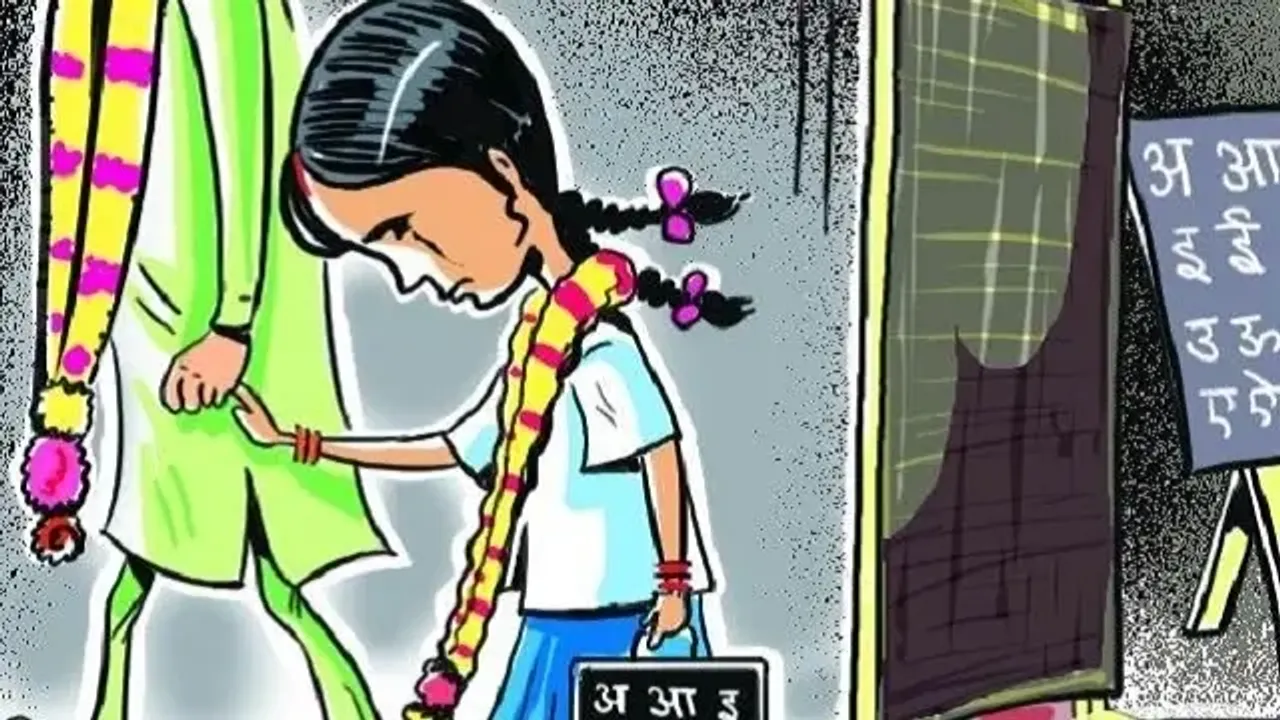 Child marriages are a blot on our country. Thousands of underage girls are forced to get married every year. Fortunately, there are some members of the society who understand the perils of child marriage and try their best to eliminate it. In one such instance, a gutsy granny saved her 15-year-old granddaughter from getting hitched to a man double her age in Dadri Village. The duo belongs to Dadri village.
Family Background
Bhagwat, the grandmother confessed that the girl had been living with her and her uncle Dhrampal since her mother's demise in 2004. Her father, Manoj, had remarried and settled in Haryana.
Dhrampal, an alcoholic, allegedly fixed her marriage with Anil (35) who resides in Ladpura village, Greater Noida without their knowledge. Bhagwati told police that Dhrampal informed her on Monday that a 'baarat' would be coming from Ladpura for the minor's wedding the same day.
Read Also: District Officials Stop Child Marriage After Odisha Girl Seeks Help
The bold step
In a bid to save the granddaughter from the marriage, she took the girl to a kin's place to annul the impending marriage. Dhrampal has been missing since then.
The groom's family members visited Dadri to check the preparations for the marriage on Monday. The girl's house was locked and this startled them. On inquiring with the locals, they found that the family had left the place in the morning. Anil's family, then filed a complaint with Greater Noida police station alleging fraud.
However, the girl and her grandmother, Bhagwati, turned up at the Dadri police station on Tuesday to clarify their stand.
"The girl's uncle is absconding since Monday. We are investigating if he received money from the groom's side for the girl's wedding," Ram Sen Singh, SHO of Dadri police station said.
Hats off to the grandmother for exhibiting great courage and helping her granddaughter and saving her from the regressive practice.
Read Also: Chittoor: Teachers Save Student from Child Marriage