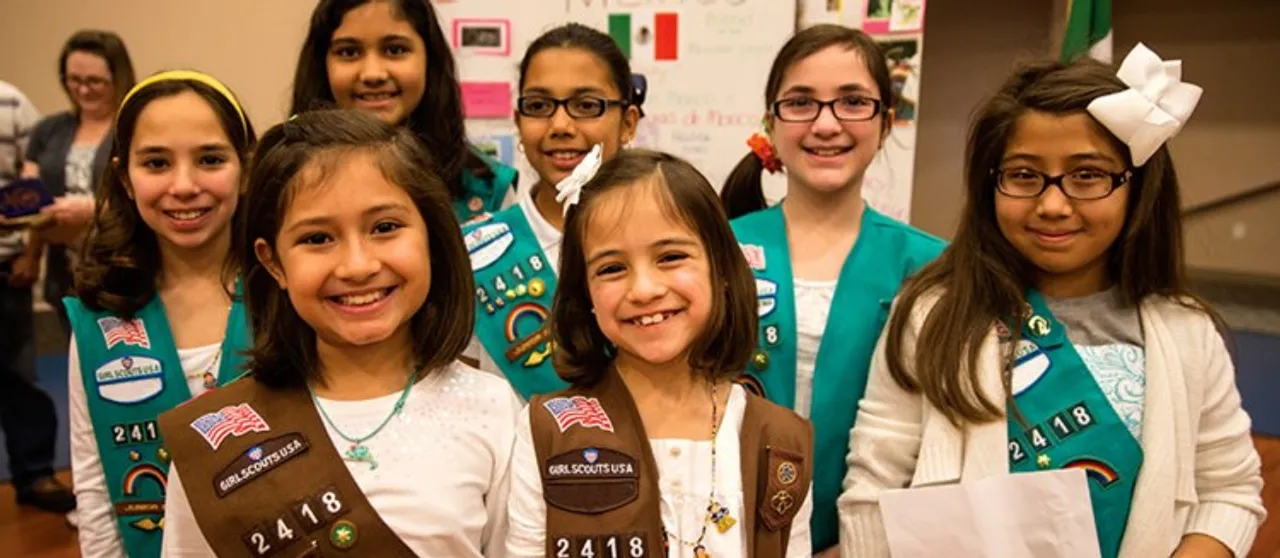 To boost girls' participation in science and technology and to at least help them protect their own identities, a US-based organisation -- Girl Scouts -- is now going to offer cyber-security badges. Girl Scouts is a large community of girls in the US "who believe in the power of of every G.I.R.L. (Go-getter, Innovator, Risk-taker, Leader) to change the world".
Cyber-security badges are going to be add-ons in the already listed activities like gardening and first-aid. From September onwards, coding and cryptography will also join the list of badge activities.
A total of 18 cyber-security badges have been formulated for girls ranging from kindergarten to 12th standard. The organization joined hands with security company Palo Alto Networks in the process of motivating girls to take up courses related to STEM. A recent study by the nonprofit (ISC)2 says that women only hold 11% of jobs in the cyber-security industry.
The company says in a statement that it plans to "introduce cyber-security education to millions of girls across the United States through compelling programming designed to increase their interest and instil in them a valuable 21st century skill-set. This national effort is a huge step toward eliminating traditional barriers to industry access, such as gender and geography, and will target girls as young as five years old, helping to ensure that even the youngest girls have a foundation primed for future life and career success".
As the world is rapidly shifting towards the digital age, cyber-security is forming the core of virtual life, which is only growing bigger. In such a scenario, cyber attacks are only going to increase while there is a worldwide shortage of qualified professionals which is going to rise up to 3.5 million by 2021, according to the latest Cyber-security Jobs Report from Cybesecurity Ventures.
ALSO READ: IIE, Goldman Sachs Announce Scholarships For Indian Women In Sciences
Girl Scouts of the USA CEO Sylvia Acevedo said, "Future generations must possess the skills to navigate the complexities and inherent challenges of the cyber realm. From arming our older girls with the tools to address this reality to helping younger girls protect their identities via internet safety, the launch of our national cyber-security badge initiative represents our advocacy of cyber preparedness."
She added, "It is our hope that our collaboration will serve to cultivate our troops' budding interest in cyber-security by providing access to invaluable knowledge that may otherwise not be available to girls―in communities across the United States."
Picture credit- Girl Scouts