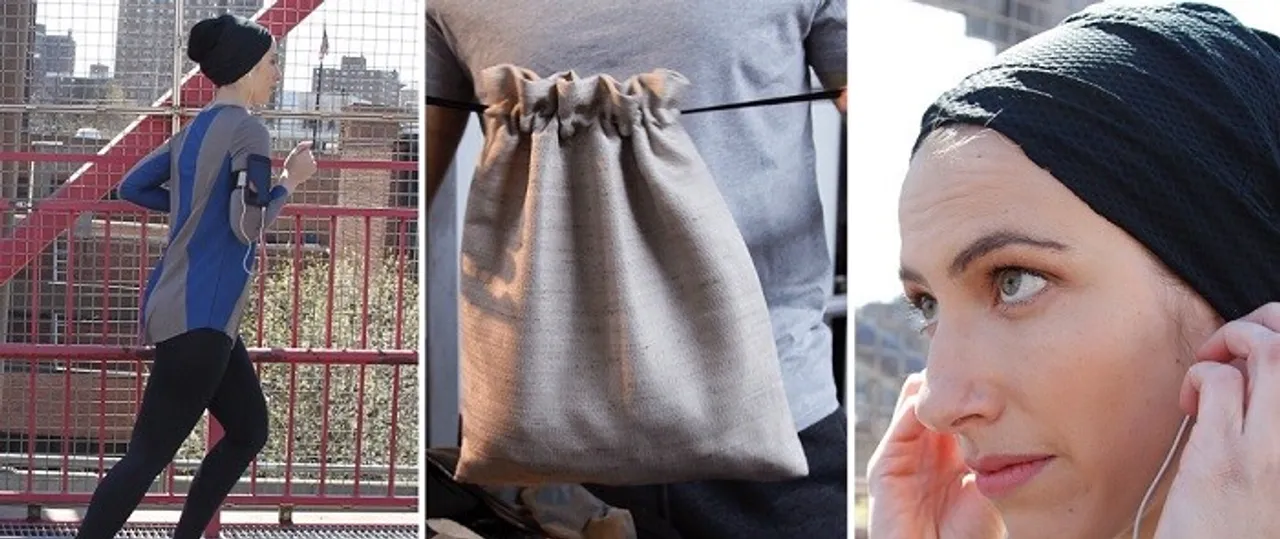 It's a perfect example of identifying a gap in the market and building a business around it. For those American-Muslim women who love to exercise but are highly uncomfortable in the tight revealing fitness clothing that is available in the market, Arshiya Kherani came up with the perfect solution. Identifying the clothing need specific to Muslim women like her, she introduced Sukoon , a range of  lightweight exercise hijabs and shirts.  Kherani kicked off her venture in collaboration with a few friends in May, and has met with reasonable success. Born to Indian parents in Cleveland, Ohio and living in New York for the last nine years, her background in business development and real estate finance no doubt came in handy. In a chat with SheThePeople.TV, Kherani reveals her vision and the need for inclusive fashion.
Customising fitness wear for the American-Muslim woman 
The athleisure market was valued at $25 billion in 2014, up 8% from the prior year. And yet, the growing industry, like the larger apparel market, has overlooked the female, modest, physically active, millennial consumer. That's where Sukoon designs fill the gap.
Despite the American-Muslim market being valued at $170 billion, Muslim women constantly have to work around revealing, transparent, and tight fitting attire. We supplement our wardrobe with layers to work around skin-bearing trends, a non-transferrable strategy when it comes to athletic wear. For those who wear hijab, like myself, this problem is even further magnified.
Through our market research, we have learned that women struggle with all aspects of activewear in the market; shirts and pants are often too tight and revealing, and hijab alternatives are too stiff, too thick, lack breathability, and fall off with extended physical activity. All of our products have been inspired by feedback from the women we have spoken to, and we have designed our collection to accommodate these needs. Our shirts offer an A-line fit with high necklines and slight drop-tail hems, and our hijabs are lightweight, breathable, and can be fully customized for a secure fit.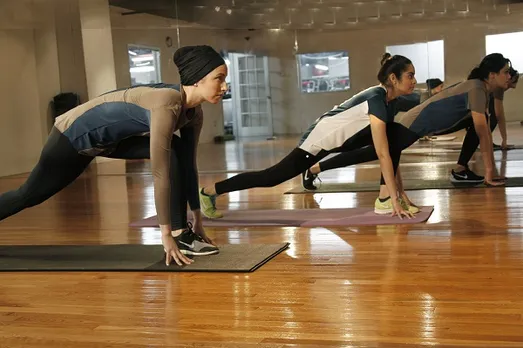 The Classic Tee and Up-Do Hijab by Sukoon
If we are truly going to build a culture around inclusive fashion options, then we must BE inclusive
A big thumbs-up by Muslim women 
We have had a really positive response to our collection since we introduced it through Kickstarter. Countless women have reached out to us expressing their appreciation and excitement for our line. They have shared stories about their struggles and discomforts while trying to work out and dress modestly without access to a brand that understand and tailor to their needs
Our Kickstarter campaign is live through June 30, 2016 at Kck.st/1spwtCj through which anyone can back the project, and can choose rewards based on the amount of their contribution. After the campaign ends, our collection will continue to be available for pre-order through our website (www.sukoonactive.com).
Also read: Trendy, fashionable, and now debatable: The Doek
Sukoon: By Women, for Women
We are a company created for women, and by women. We understand not only the challenges, but also the wants, needs and cultural backgrounds of female, active, modest millennials not because we had to research it - but because we are a part of it. This project started to solve a problem we faced as individuals, and now we have the opportunity to engage with our communities to help solve even bigger challenges, like how to balance spirituality and modesty with physical fitness.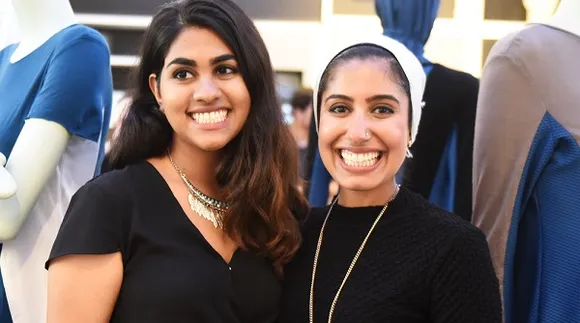 Arshiya Kherani ( right) with Business Development Lead Anum Ahmed ( left)
I strongly believe that fitness is a lifestyle choice that every woman can benefit from
I believe that as a community, it is important to be as inclusive as possible in our definitions of modesty and coverage. If we are truly going to build a culture around inclusive fashion options, then we must BE inclusive. It's not our responsibility to define modesty for other women, but it is our responsibility as a rising voice to create and provide coverage options that appeal to all levels of modesty that already exist. This conversation goes beyond women who cover their hair; it extends to any and all women across different faiths and cultural backgrounds who are looking for modest options in the market.
We aspire to be so much more than a clothing line; we are building Sukoon with the hope that women around us will be inspired to engage in nature and the world in dynamic ways that enhance their own lives and the lives of those around them.
Also read: It's a Bird, It's a Plane…It's an American Muslim Superheroine!
A regular workout is highly recommended
My regular workout routine primarily includes running and yoga. The effects of regular exercise upon my life have been tangible - I think more clearly, I feel much more energetic, and I have a constant that I can control when life gets to be unpredictable. Because of my own connection to physical fitness, I strongly believe that it's a lifestyle choice that every woman can benefit from.