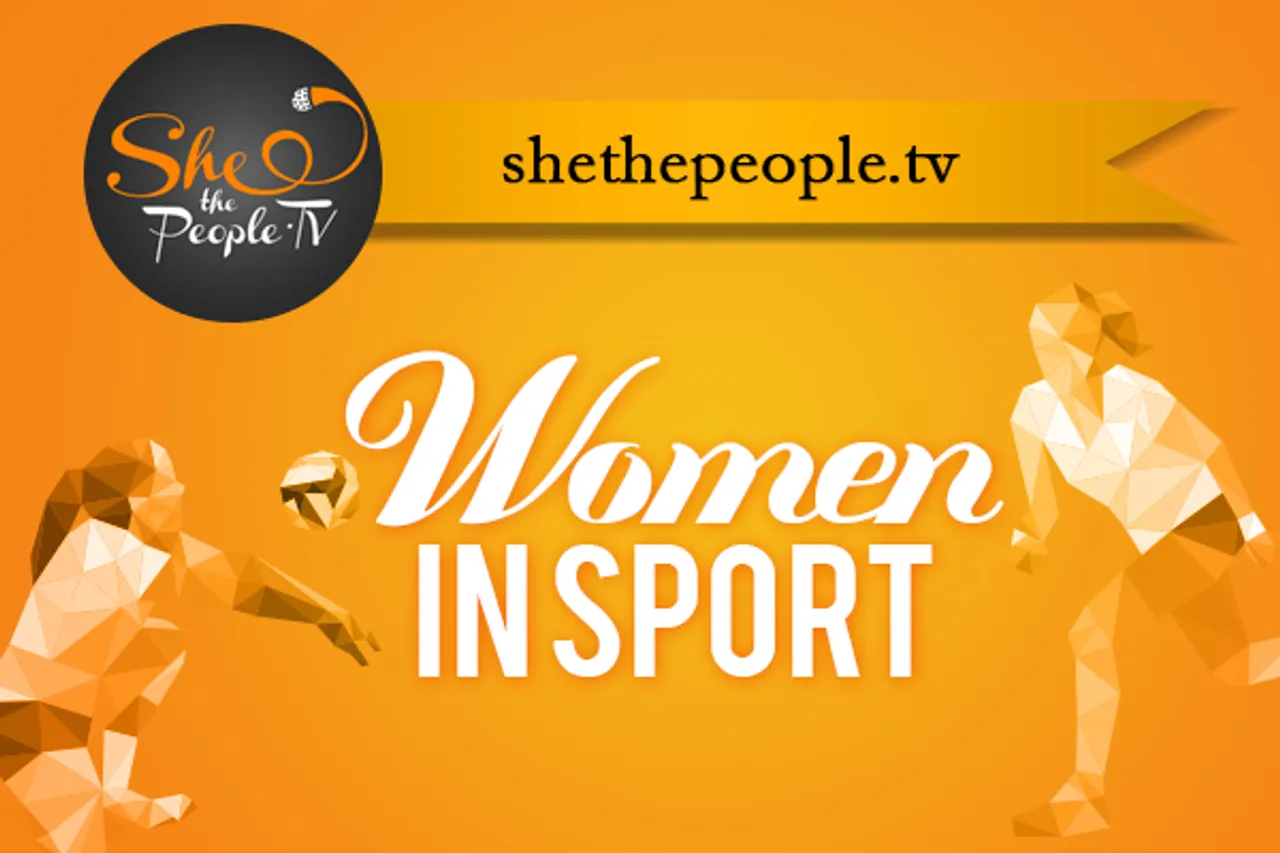 Sport aims to improve physical ability and skills of the players while providing enjoyment of the participants and spectators alike. It gives us the opportunity to enhance our physical fitness, leadership qualities and social and interactive skills. The culture of sports, however, remains encroached by extreme rules and severe dress codes. It makes us question whether the corrective dress code impels positivity or insecurity?
Golf
The Ladies Professional Golf Association (LPGA) issued new guidelines tightening the rules over what women golfers should wear. Some of the rules that stand out are:
"Length of the skirt, skort, and shorts MUST be long enough to not see your bottom area (even if covered by under shorts) at any time, standing or bent over."
"Racerback with a mock or regular collar is allowed (no collar is equal to no racerback)."
"Plunging necklines are NOT allowed."
It should be noted players will receive a $1,000 fine for not following new rules.
Read Also: On Sexism and Prejudices in Women's Sports
I understand and respect the fact that golf is enveloped in tradition but how exactly does the association plan on viewing if the dress code is adhered to? How do they define "bottom area"? Where does it start from? Who decides it? What is the definition of a "plunging neckline"? Women are of all breast sizes, what looks revealing on one might look okay on the other. How will then one measure these abstracts?
The LPGA tour communications and tour operations officer, Heather Daly-Donofrio, told the Golf Digest, "The dress code requires players to present themselves in a professional manner to reflect a positive image for the game." How easily this whole thing can slip from positivity to absurdity.
Swarnali Singh, an occasional golfer spoke to Shethepeople.TV recollecting her formative year memories when she wanted to become a famous golfer but was dress-shammed for wearing shorts on the course. She says,
"I was once sent home for not wearing the correct length of shorts. Being a teenager I took that it was me who did not look good in shorts and became self-conscious about my body and ended up playing golf occasionally. I was really passionate about golf. What would have been my favourite sport to pursue became my favorite pastime only."
Read Also: Are women rewriting India's sports history?
Akrati Mittal, an architecture design undergraduate feels that though we are living in the 21st century, the mindset is still archaic. "In the official departments and government sectors, male chauvinism is already at its zenith. As the times are changing and 21st century is passing by, girls are talking about equal rights and feminism more voraciously and the governments are banning skirts in sports. Why? Where is the essence of belonging to the '21st century' here?" she says.
Himani Kamra, a Delhi University graduate, who wants people to focus on the sport and the talent of the player rather than on applying social corrective measures on their sports attire. When asked if she agreed with the recently issued guidelines by LPGA, here's what she had to say, "Well, of course, I don't agree with it. They can wear whatever they want, they are there (on the field) to play, to showcase their talent, to utilize their skills in sports then why does it matter if they wear a short skirt or track pants? It's ridiculous and totally unnecessary."
Lawn Tennis
Club of England's staunch dress policy has also been under criticism many  times. The all-white dress code in Lawn Tennis world tournament Wimbledon. The rules are pretty strict in Wimbledon.
Read Also: We Are Paid 5 Times Less Than Men, Say Women In Indian Cuesports
 The rule is all-white with coloring not more than 1 centimeter or large logos. Kournikova had to once cut out a corporate logo which was visible on her shorts.
In 2013, Roger Federer was forced to change his shoes in the second half of the match. He had stepped in court with Nikes with orange soles.
Anna Kournikova, in 2002 had to take her shorts off (as they were black). She borrowed a pair of white men's shorts from her coach before being allowed to play.
Pat Cash, who won the Wimbledon title 1897, told BBC Radio live that female players had been asked to play bra-less in case they wore a colored bra to comply with the tournament's code.
We can make our peace with the "all-white" phenomenon but isn't regulating something as rudimentary as inner wear too extreme.
National level medalist, Gurmanprit Kaur says, "Nobody likes to show their skin or compete in how short a dress they can wear. It is just what gives them confidence and what they feel comfortable in. They wear while playing to put their best foot forward."
Read Also: How Sports Can Empower Women
Palak Jain, student of management at Nirmala University says,
"I think that the incessant efforts to shift the focus from a player's talent to secondary things like their clothes or hair is just a way of demeaning their skills and the authorities should try to uplift the players, be it men or women, rather than digressing from their core responsibilities."
She believes that sports bodies and boards have the responsibility of motivating and helping players do well rather than morally shaming them and interfering in their personal space.
Positive Race or Restriction Dash
While these sports require strict adherence to dress codes by both genders individually, sports like cricket and Football then win the "gender-neutral" tag. These sports foster the same dress code for men as well as women playing the sport.
Are these corrective dress codes aimed to give sports a more positive spin? Or just another way of making make women feel self-conscious?
Divyangna is an intern with SheThePeople.TV