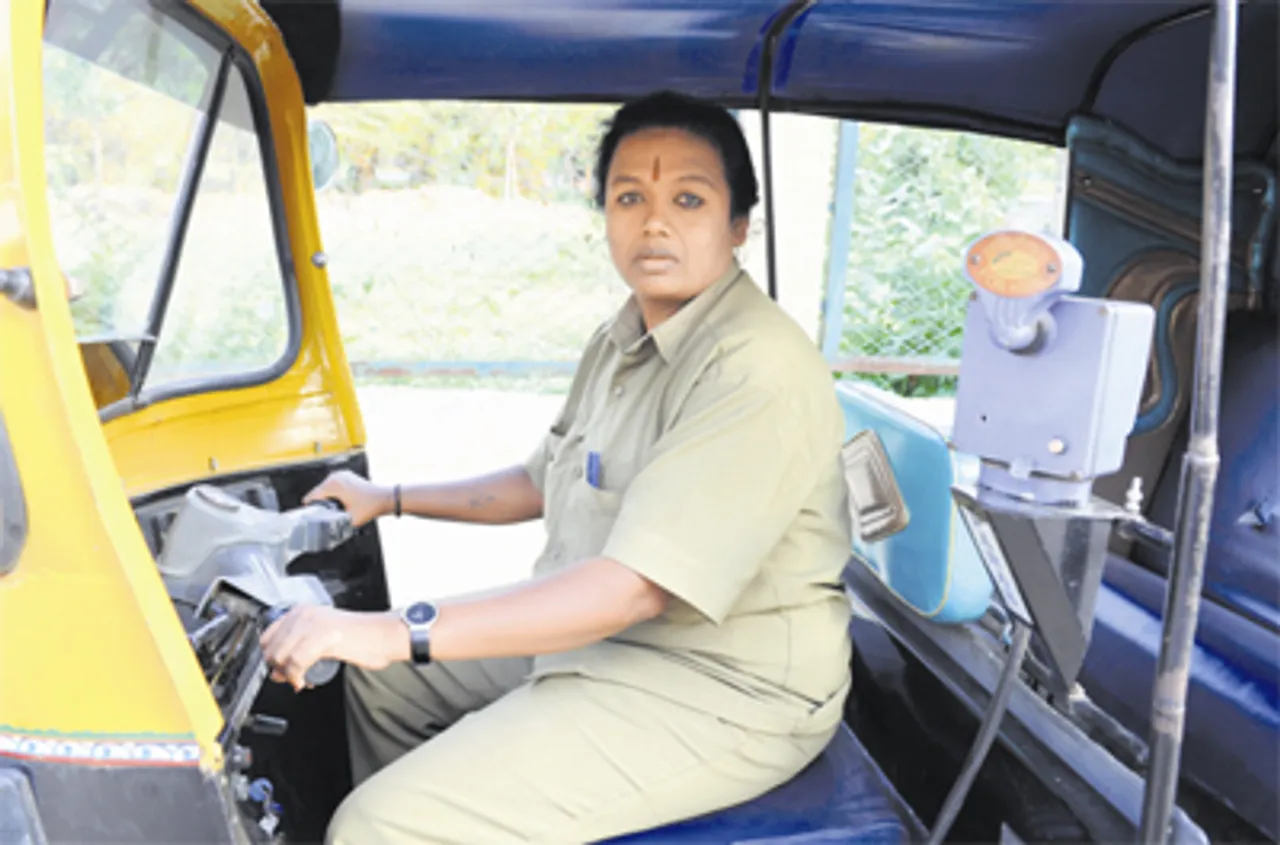 Salmon orange – this is the colour people on Thane roads in Maharashtra will need to get used to soon, as auto rickshaws that will be driven by women will be painted salmon orange ('aboli' in local parlance). The first-of its kind facility is the state government's initiative and the colour was finalized on Monday, for a launch that has been pending since April.
The main reason to launch salmon orange auto-rickshaws is to distinguish women-driven vehicles from normal yellow band vehicles, so that women passengers easily recognize which ones to take while travelling. The yellow band though will be retained for these autos as well.
Once the initiative is launched in the Thane region, it will be followed by rest of the state. When the government announced this launch, a large number of applicants came forward to apply for a licence to drive in Thane district. Seeing the overwhelming response, the transport office plans to launch the women-driven autos as soon as possible.
Also Read: She drives an auto, aims for the IAS: Yellamma from Bengaluru
A loud cheer went through the room when Transport commissioner Shyam Wardhane issued a notification last Friday, mandating that all women-driven autos in the state use this colour for their autos. These women drivers have been awaiting the government's approval for a very long time.
One of the women who has won a permit said, "I always wanted to be self-employed. My new role as an auto driver will help provide a sense of security to women commuters", as reported by TOI.
The service will no doubt encourage more women to persue driving careers and it will become a comfortable ride for women commuters who often hesitate to get into male-driven autos, especially late at night.  With this view, these autos will be launched next in the western suburbs and in Navi Mumbai.
Also read: Our rendezvous with Jaipur's only female e-rick driver
"We're encouraging more women drivers to join the fleet," said Deputy regional transport officer of Thane, Hemangini Patil. He is one of the key members behind the processing plan.
Earlier in 2013, we heard the news of a woman from Thane who had jumped out of a moving auto after she being molested by co-passengers late at night. Hopefully when the salmon orange autos appear, the cases of molestation by auto-driverswill decrease in the state.
Feature Image Credit:Vidyasuri.com