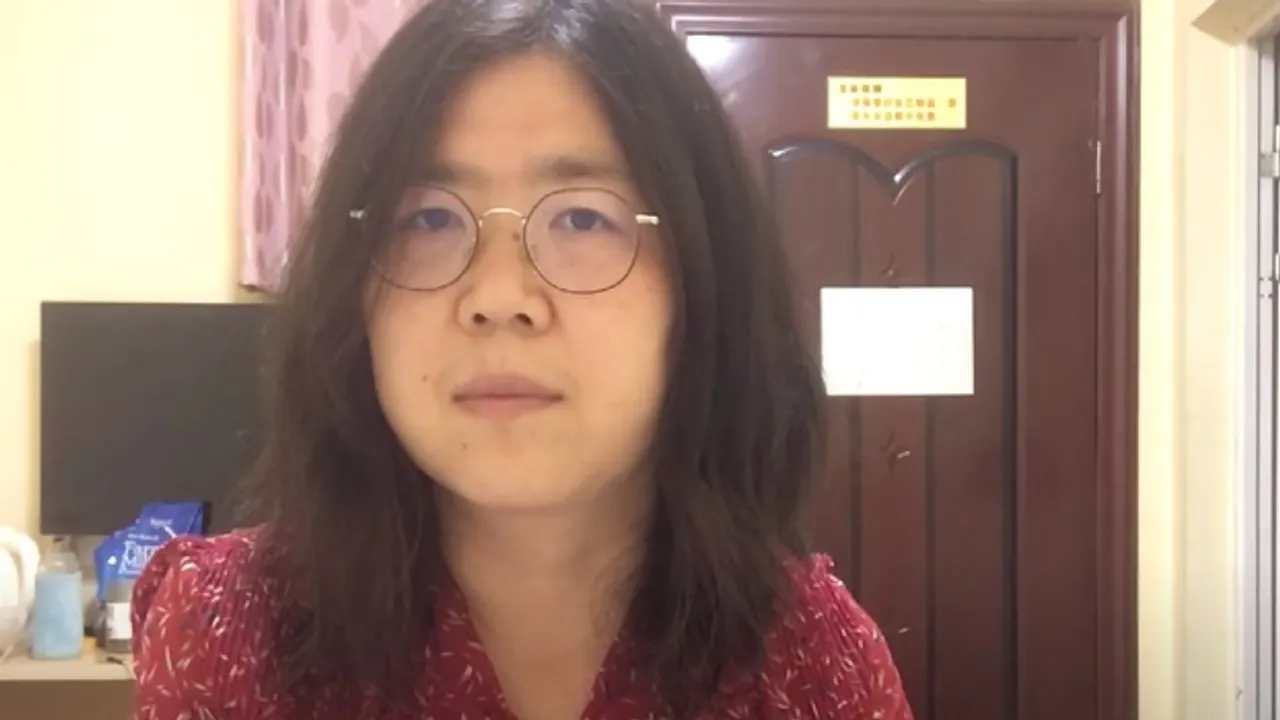 Zhang Zhan, a Chinese citizen journalist, was arrested and detained more than six months ago for reporting the COVID-19 outbreak from Wuhan. Now, she is facing up to five years in prison on charges of spreading false information. Initially, she was praised for "reporting the truth" of the epidemic from the city of its outbreak.
Zhan, 37 is a former lawyer and is accused of "picking quarrels and provoking trouble" BBC reported. According to the report, Zhan had criticised the Wuhan government for handling the crisis poorly. She was held by police in May. The indictment sheet, released on Monday, said Zhan had sent "false information through text, video and other media through the Internet media such as WeChat, Twitter and YouTube".
"She also accepted interviews from overseas media Free Radio Asia and Epoch Times and maliciously speculated on Wuhan's Covid-19 epidemic," it said. She was reportedly forced to undergo psychiatric examination twice during her detention in Shanghai.
Today marks 280 days since activist Chen Qiushi was "disappeared" in China for reporting on Covid19. https://t.co/84SpeojtG8

— Wandering_Warrior (@zorcman) November 12, 2020
Zhang Zhan's previous reporting
This is not the first time that Zhan has made headlines for reporting a story on the harassment. Previously, she had "spoken out in support of Hong Kong protests and was detained in September 2019 for supporting Hong Kong," as per the NGO Chinese Human Rights Defenders (CHRD). She had also started a hunger strike before that incident and detention centre authorities had to force feed her.
"Zhang Zhan has long been active in speaking out about politics and the human rights situation in China, the Chinese Human Rights Defenders website wrote. "She has been repeatedly harassed and threatened by the authorities."
"She had initially gone missing on May 14 in Wuhan. On June 19, 2020, Pudong New District Procuratorate approved the formal arrest of Zhang. She is being held at Pudong New District Detention Center in Shanghai. Zhang Zhan had travelled to Wuhan, the epicentre of the COVID-19 outbreak, in early February," CHRD said on its website.
Before Zhan, at least three reporters reportedly disappeared in February for reporting on the then virus-hit Wuhan. One of them, Li Zehua, reportedly reappeared in April saying he had been "quarantining". Again, Chen Qiushi, who is known to be a former lawyer turned journalist, was detained in January.
Also Read: Neetu Kapoor Remembers Rishi Kapoor As She Begins Film Shooting, Says 'I Know You Are With Me'
Feature Image Credit: TOI