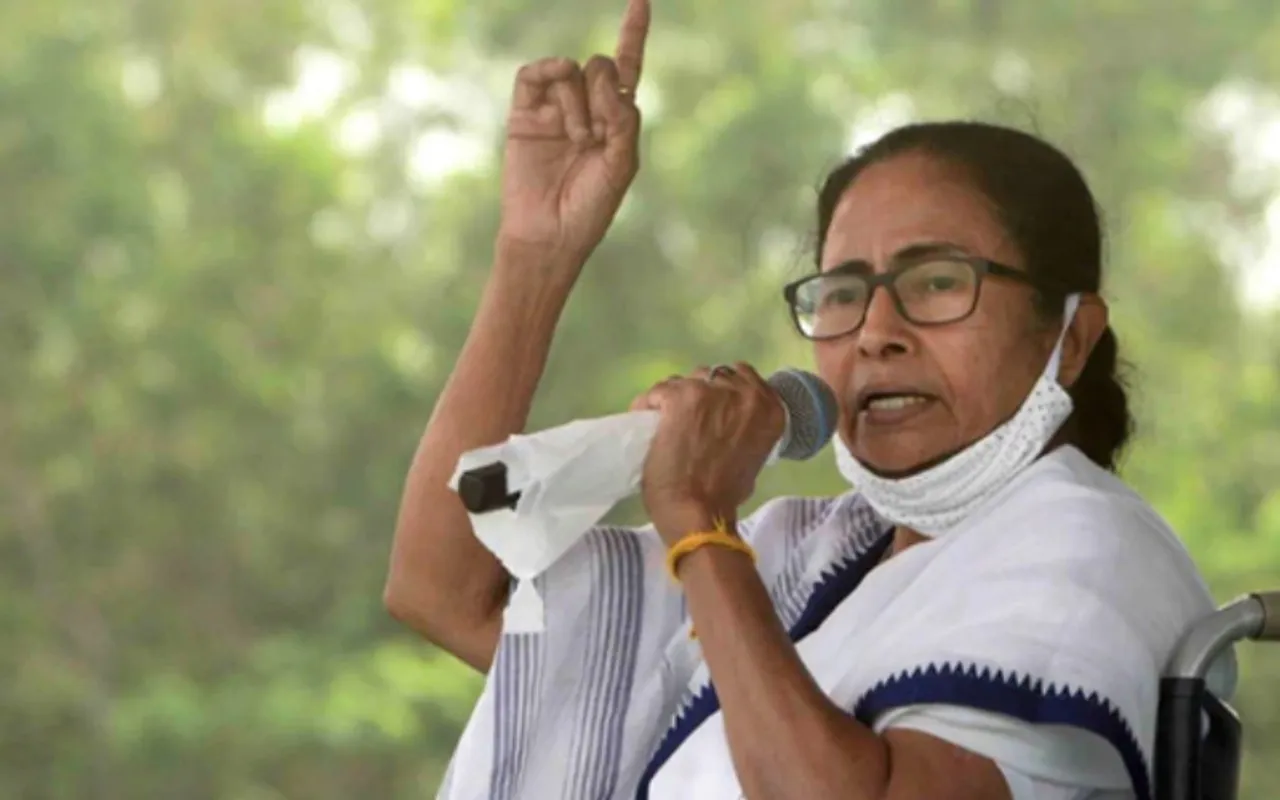 Mamata Banerjee's Letter To PM Modi:
On January 13, 2022, Chief Minister of West Bengal Mamata Banerjee wrote a letter to Prime Minister Narendra Modi expressing her strong reservation against the proposed amendment to IAS (Indian Administrative Service) Cadre Rule, 1954. The new mandate will lead to mandatory deputation of a certain number of IAS officers for the centre and gives centre the upper hand in case of any disagreements.
Mamata Banerjee urged the Prime Minister to withdraw or not give effect to the amendment which she believes will disbalance the bedrock of federalism between the central government and the state government. 
Mamata Banerjee's Letter To PM Modi on Changes In IAS Cadre Rules
As per Banerjee, such unilateral mandate would be against the spirit of cooperative federalism and would upset time-tested harmonious arrangement, which existed between the Centre and State in matters of the posting of the IAS and IPS officers. She pointed out the need for all-India service officers in maintaining critical functions in the state to progress the welfare program and the governments are already in difficulty due to a shortage of officers in the services. 
The Chief Minister of West Bengal also added that such deputation availability of officers could affect the administration of the state and it would be difficult for the states to assess and plan the administration by engaging officers who are part of the Central Deputation Reserve. She also referred to the Central government's recent instances of calling the officers posted in West Bengal suddenly and unilaterally without consultation by the state. 
---
Suggested Reading:
Anushka Sharma Marriage Comment Triggers Debate, THIS is What It's About?
---
As the proposed amendment sought to give more power to the government at the Centre, it will disturb the current understanding that has been long established between the the Centre and state of mutually making the officers available for the deputation. 
Banerjee, in her ending paragraph of the two-page letter, added, "I would also urge you to consider that, in the ultimate analysis, to paraphrase Gandhiji, India resides in its states."
Read the letter written by the Chief Minister of West Bengal here.
What are the Changes In IAS Cadre Rules by the Centre?
The new amendment puts the burden on the state to mandatorily depute a certain number of IAS officers for central deputation. It contrasts the original rule in existence for the deputations. The original rule, that is, Rule 6 of the IAS (Cadre) Rules, 1954, states that any IAS officer could be posted on central deputation with the concurrence of the state government concerned.
It also states that in case of any disagreement between the Centre and States, the matter shall be decided by the Central government. The state government shall give effect to the decision of the central government within a specific time.