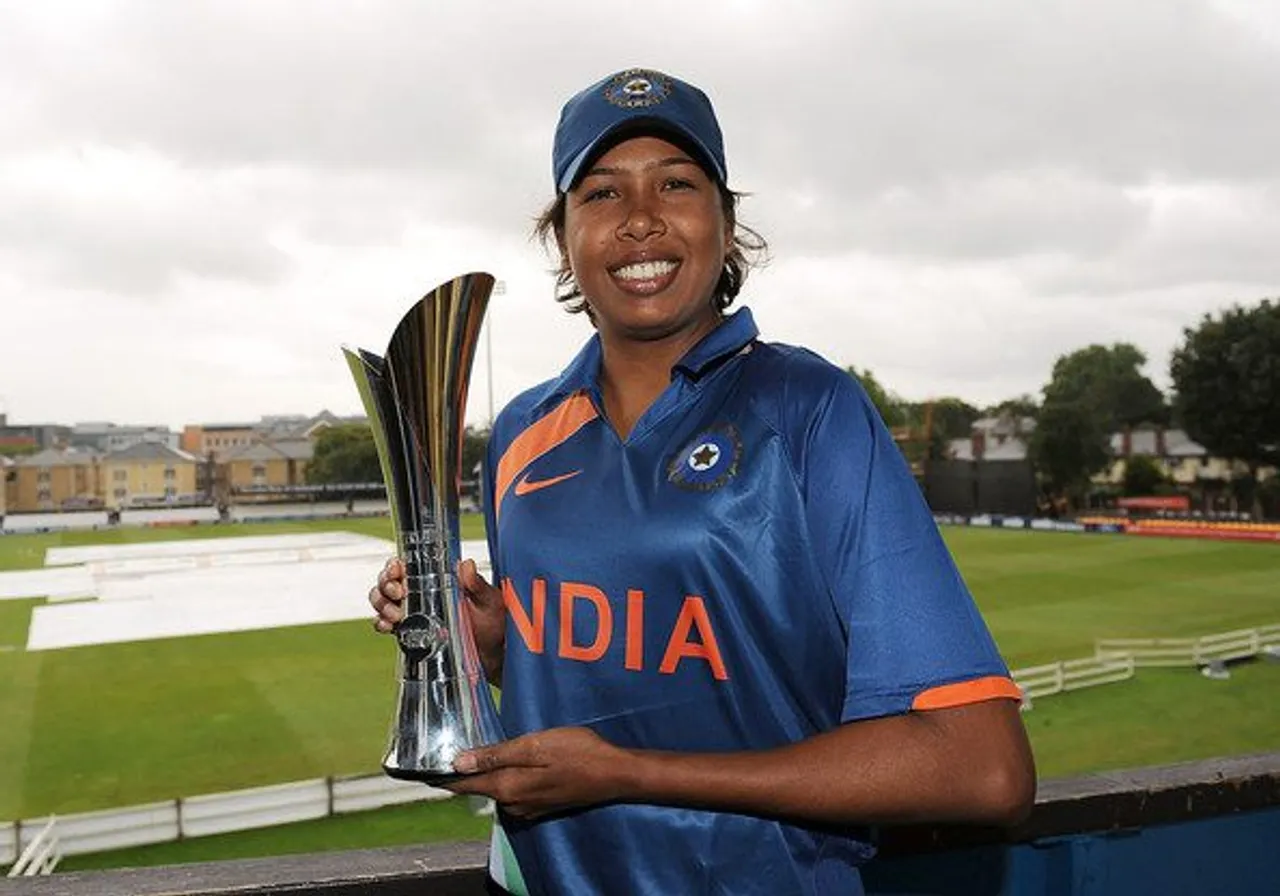 Continuing the trend of biopics, the next one to join the league will be the epic story of the lady cricketer Jhulan Goswami. After the success of the movies based on the lives of Mahendra Singh Dhoni, Mary Kom, Bhaag Milkha Bhaag and Sachin Tendulkar, the Bengal tigress' inspiring journey will soon grace the silver screens.
"I have got proposals for a biopic before as well. This is the right time I thought," Goswami told reporters.
Big cheers for the star player. Also, with this she becomes the first Indian woman cricketer whose life will be adapted for the big screen. "So far, I had turned down offers to have a film made on my life because I felt that I hadn't really achieved anything that could serve as an inspiration to the next generation," said Goswami to Hindustan Times.
Big Salute to you #JhulanGoswami you are an inspiration for everyone https://t.co/wyCEjtPIFT

— Smriti Mandhana FC (@SmritiMandhana) September 19, 2017
#JhulanGoswami biopic announced earlier today at the #FannaticMuseum in Kolkata in presence of @MClarke23, @rajneesh_chopra
@Jhulan_Goswami https://t.co/OfIWTcAMDo

— Women's CricZone (@WomensCricZone) September 19, 2017
Jhulan Nishit Goswami- A player India should celebrate! Welcome move :) Can't wait for the biopic. #JhulanGoswami https://t.co/eCOU0T7sF2

— Dr Yash Kashikar (@yash_kashikar) September 19, 2017
While Indian women cricketers have gained popularity only recently, biopics of Sania Mirza, PV Sindhu and Saina Nehwal are on the cards too. The former Indian women's cricket team captain, Goswami, confirmed to the media that a biopic is on chart with the working title 'Chakdah Express'.
"Shooting will be held from Chakdaha to Lord's," Susanta Das who directed 2012 Bengali movie 'Asche Bochor Abar Hobe', told PTI at Fanattic Sports Museum, New Town. He hopes that it will be an inspiring story for many youngsters.  As for who will assay the role of the cricketer, he said, "I cannot tell you the names as they are yet to be signed. But we are in talks with leading Bollywood actresses."
https://twitter.com/SportsInsiderD/status/910104321412308992
Well done Jhulan Goswami new feather with the biopic. Look forward. @rajneesh_chopra good stuff. @MClarke23 thanks for being there. pic.twitter.com/7DzynT0Vsg

— Boria Majumdar (@BoriaMajumdar) September 19, 2017
The film will showcase her tale starting from hometown in Nadia district to reaching The Lord's where India shone in the women's World Cup final. Director Susanta Das indicated that he will start scripting soon and the shoot is scheduled to commence from April next year.
"We have seen MS Dhoni and Sachin Tendulkar's biopics. But this will be the first biopic on women's cricket," Das said. "We will send our crew to wherever Jhulan has played. The focus will be her journey, the odds she overcame since she was 10. Hope it will inspire and motivate millions of youngsters. It's about chasing your dream," he concluded.
Know more about the Chakdaha Express Jhulan Goswami.
Jhulan grew up in Chakdaha in West Bengal and is known as the tiger-player in the Indian side.
The 34-year-old fast bowler has recently scripted history by surpassing the record of Australian Cathryn Fitzpatrick. She is now the highest wicket taker in One Day Internationals (ODIs).
Goswami's new record as the highest wicket taker came while she was playing her 153rd ODI match in South Africa. She finished 3 for 20 in 7.3 overs.
The Arjuna awardee works with Air India in the commercial department since 2006.
Finally, her valuable contribution during the tenure as a captain will be forever cherished.
https://www.facebook.com/SheThePeoplePage/videos/1752228681475003/
You May Also Like: 10 reasons picking a sport can transform your life
READ: 9-Year-Old Anadi Tagde All Set To Play In Under-19 Cricket Team
Join Us on https://www.facebook.com/SheThePeoplePage
Follow Us on https://twitter.com/SheThePeopleTV