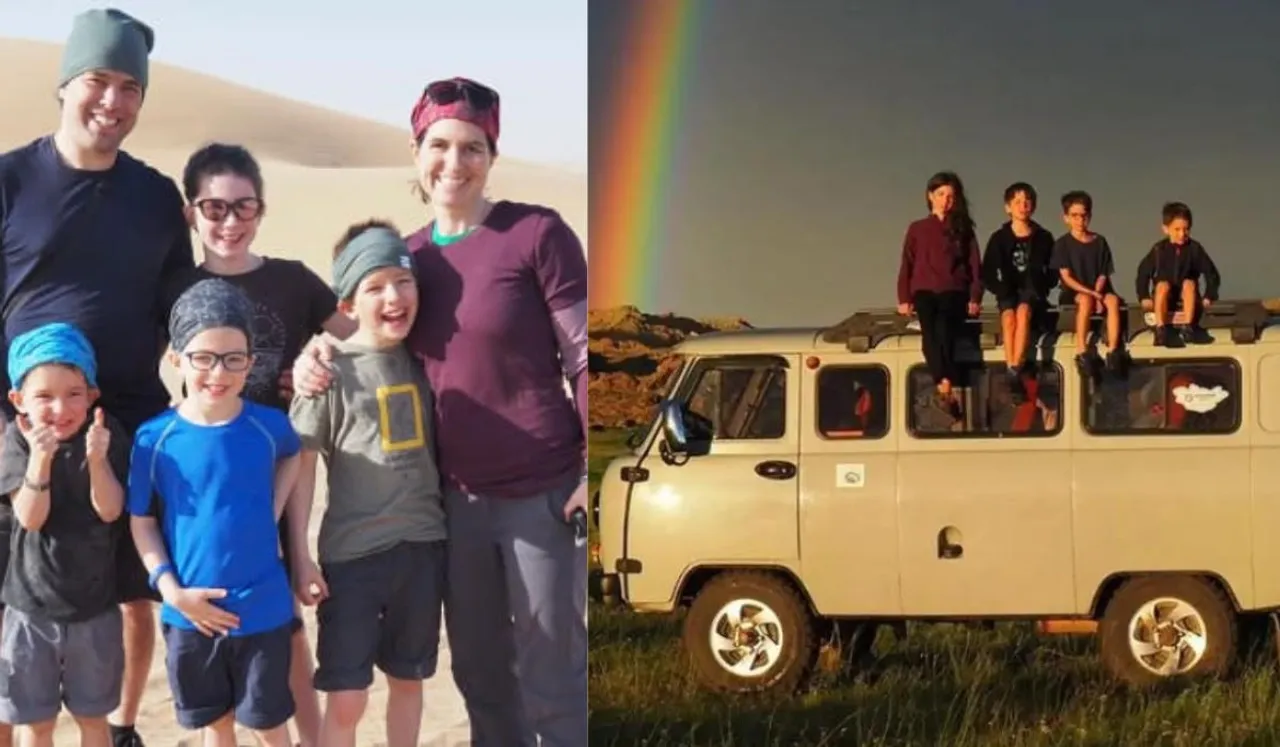 Canadian family on a world tour to create visual memories before three out of their four children lose vision is both heartbreaking and heartwarming. The couple decided to tour the world and create memories with their children suffering from retinitis pigmentosa, in which they can lose their vision. The family have visited several countries so far. There's currently no cure or effective proven treatment for retinitis pigmentosa condition.
Edith Lemay and Sebastien Pelletier first noticed their eldest child Mia - who was three years old at the time - was facing a problem with her vision. A few years later after they first took Mia to a doctor, they discovered that she suffered from a rare genetic condition called retinitis pigmentosa that causes a loss of vision over time. By this point, the couple learnt that their two sons, Colin and Laurent, had the same symptoms. In 2019, it was confirmed that the two carried the same condition. Their fourth child, Leo, was however in the clear.
The retinitis pigmentosa symptoms usually begin in childhood, which leads to most people losing their vision eventually, according to the National Eye Institute of the US National Institute of Health.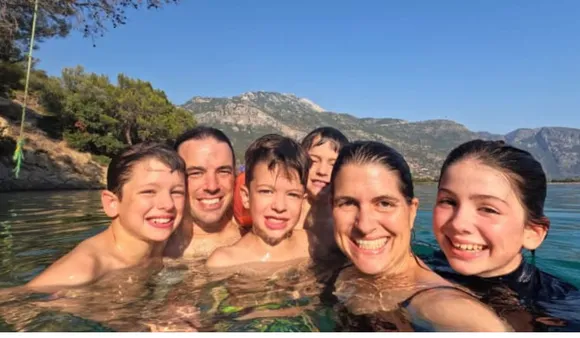 Edith Lemay and Sebastien Pelletier with their children | Photo credit: @pleinleursyeux Instagram
---
Suggested reading: Despite Failing Eyesight, Elderly Women In Kerala Learn To Read And Write
---
"I'm going to fill her visual memory with the best, most beautiful images I can."
The parents, after coming to terms with the entire situation, focused on helping the kids build skills that would help them navigate life with growing age. In an interview with a travel portal, Edith Lemay shared that when Mia's doctor suggested they help her with visual memory, the couple decided to create those memories for all the kids collectively. "We thought instead of showing her an elephant in a book, we'd rather show her a real elephant and fill her with visual memory."
Lemay and her husband made plans to travel a year around the globe with their four children to bring them not just amidst nature but around different cultures and people around the world.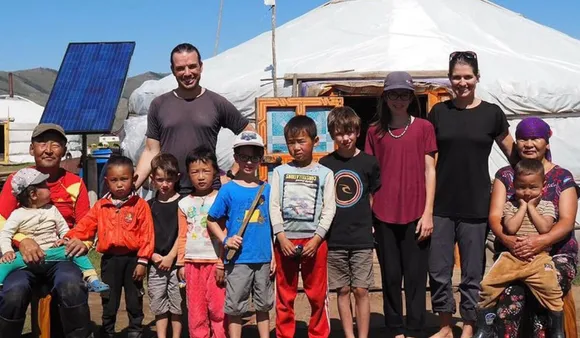 Edith Lemay and Sebastien Pelletier with their children | Photo credit: @pleinleursyeux Instagram
Canadian Family On World Tour
The family began their trip in Namibia before heading to Zambia, Tanzania, and eventually flying to Turkey where they stayed for a month. The family of six then headed to Mongolia, and then to Indonesia. With several countries and places yet to see, the family plans to move back home in March next year.
Although the trip has been wholesome and carries its share of complications, the couple has been also homeschooling their kids on the road. The parents, who have been recording their entire journey and sharing it on their social media accounts, are overwhelmed to see their children bonding on another level. Hoping that the children never get completely blind, the parents are waiting for a miracle in science to happen. For the time being, they believe, they must prepare their kids for every circumstance there is for the future.