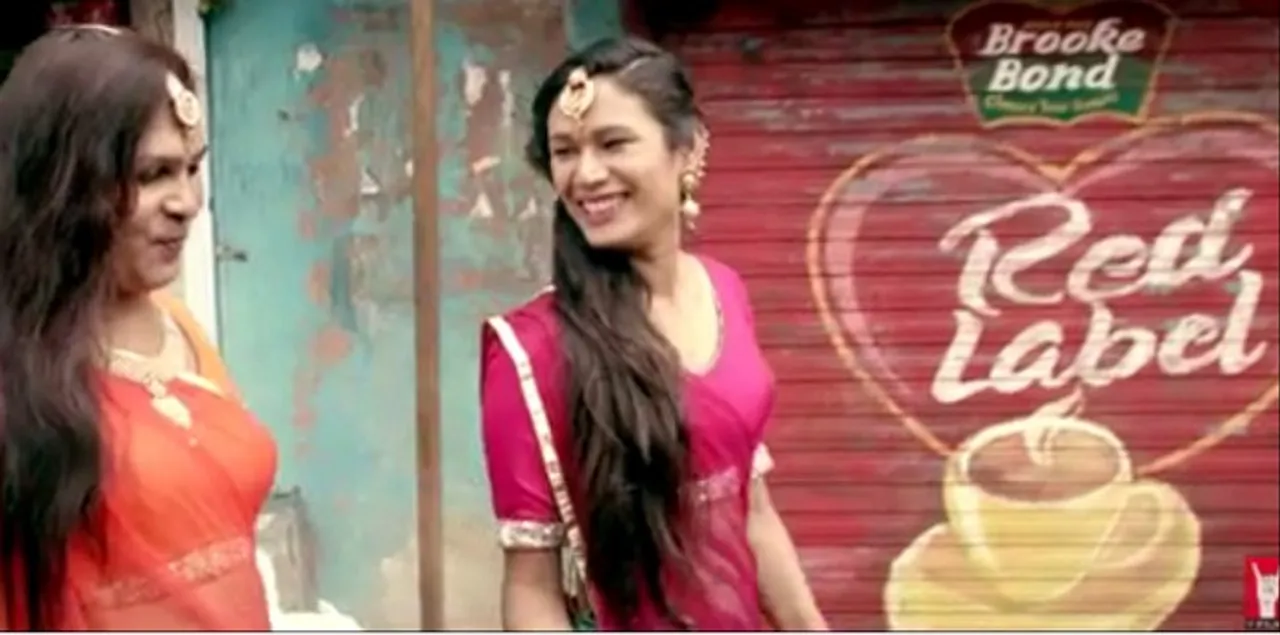 India's first transgender woman band has shot to fame at the Cannes Lions International Festival of Creativity in the French Riviera. Mindshare Mumbai, the agency that collaborated with Yash Raj films to create 'The 6 pack band' has bagged the Grand Prix Glass Lion at the annual event where advertising and media companies compete for some of the most coveted awards in the Communications field. As per the festival website, the award is presented to campaigns that try to positively impact ingrained gender biases and inequality. And seems like the campaign featuring The 6 Pack, which was a collaborative effort between Mindshare, Yash Raj Films and Hindustan Unilever's Brooke Brand Red Label brand worked!
Bhavika Patil, Fida Khan, Chandrika Suvarnakar, Asha Jagtap and Ravina Jagtap, along with crew captain Komal Jagtap make up 'The 6 pack'. Incidentally, they also recently launched their album with Yash Raj Films. The Cannes honour, however, is not their first.  Before this, they also won the Webby Awards in the category of public service and activism.
Also read: Weaving magic for transgender women: A unique initiative by a Kerala designer
HT quoted Madeline Di Nonno, head of the Glass Lions jury and CEO of the Geena Davis Institute on Gender in Media saying, "The approach was incredibly inventive, in actually creating a band and using music and some very popular experiential pop-culture entertainment, which was very significant."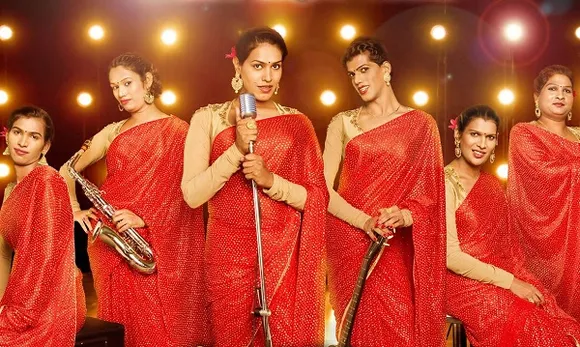 The 6 Pack Band ( Picture Credit: cinemamangalam.in)
According to census 2011 data, there are about 4.88 lakh transgender people in India. Apart from the issue of social stigma and general acceptance, the community itself battles lack of awareness and sensitivity on a daily basis. Recognitions like these act as positive reinforcements and can go a long way. Here's hoping that The 6 Pack scale new heights!
Also read: Activist Akkai Padmashali is the first transgender woman to be awarded Honorary doctorate
Other ad campaigns to receive recognition at the awards were Ariel's #SharetheLoad, which was based on equality of partners in domestic responsibilities; and Reshma's beauty tips for the 'Make Love Not Scars' campaign.
Also read: Dear Men, Share That Load? By Aparna Jain
Feature Image Credit: afaqs.com