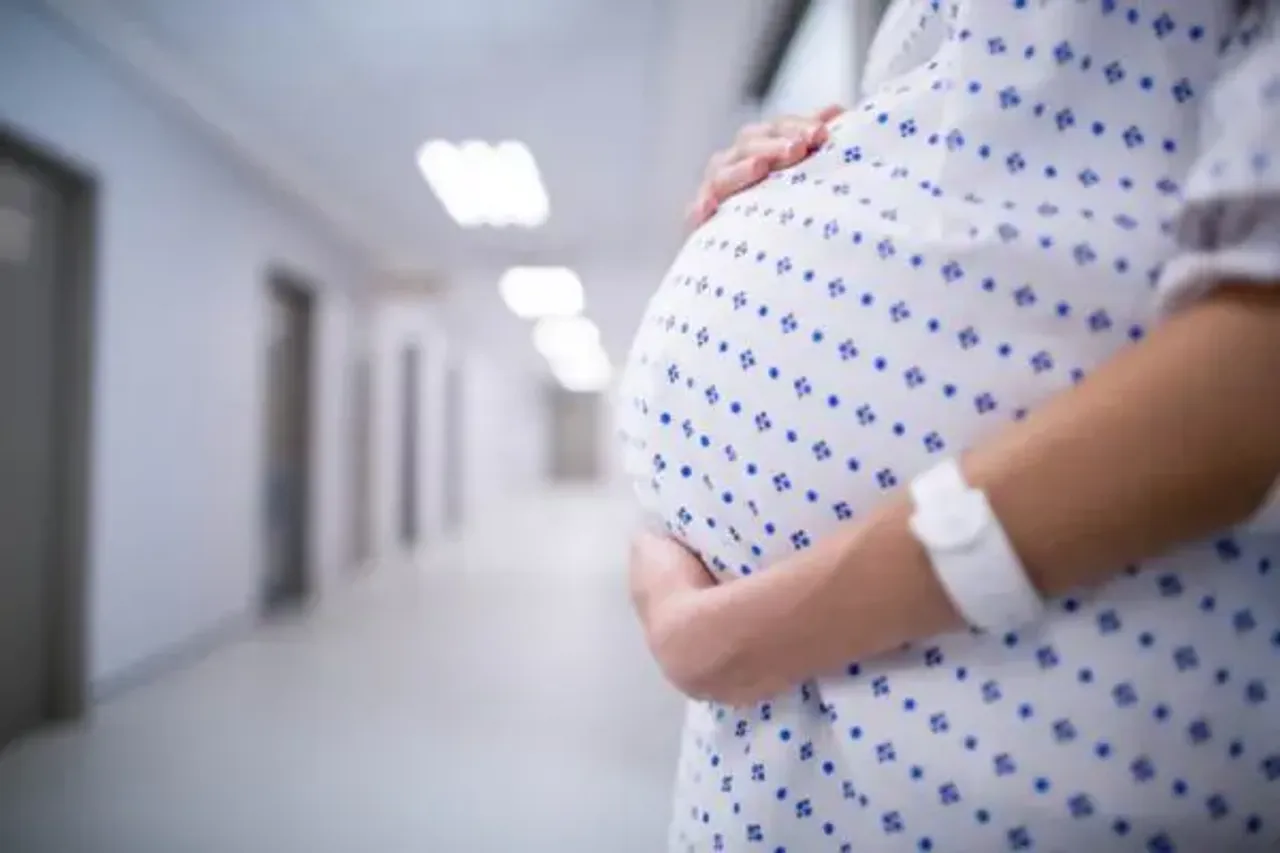 On Thursday, the Calcutta High Court issued a rare order allowing a woman to end her 35-week pregnancy.
After a medical board discovered problems in the foetus's spinal cord and other malformations the approval was granted.
A nine-member medical board from the state-run SSKM Hospital stated clearly that the child born from the current pregnancy had a poor chance of surviving or enjoying a normal life. The court had made the same observation.
 Justice Rajasekhar Mantha issued an order, noting that the report clearly states the risks to both the mother and the child. He stated, "Considering the entire gamut of facts and circumstances, this court permits the petitioner to medically terminate her pregnancy at an authorised hospital and/or medical facility".
Calcutta HC Allows Woman To Terminate 35-Week Pregnancy
The Calcutta High Court further stated that even if the kid is delivered with medical assistance, it is likely to acquire significant disabilities and long-term illnesses, as well as have a low mortality rate. According  to PTI, the bench, led by Justice Rajasekhar Mantha, noted that the nine-member medical board report clearly stated that the child had only a remote possibility of survival or leading a normal life.
This is the first time an Indian high court has allowed a woman to get an abortion at 35 weeks of pregnancy.
---
Suggested Reading: From Heavy Makeup To Crass Songs: Why The Rise Of 'Kidfluencers' Is Disturbing
---
However, in a similar case, the Supreme Court authorised a woman to terminate her pregnancy at 26 weeks due to "abnormality" in 2017.
According to the medical board's findings, the foetus was suffering from significant cardiac issues that could have resulted in death. According to the report, if the child were to be born, it would have to go through multiple surgeries and might not survive even after the first one.
In a historic step, India approved the Medical Termination of Pregnancy (Amendment) Act in 2021, allowing women seeking abortions to do so safely and legally. One of the most important changes in the act is that the top gestation limit will not apply if the foetus has significant defects, as determined by a medical board. In addition, the upper gestation limit for rape survivors, incest victims, juveniles, differently-abled mothers, and other vulnerable populations has been raised from 20 to 24 weeks.