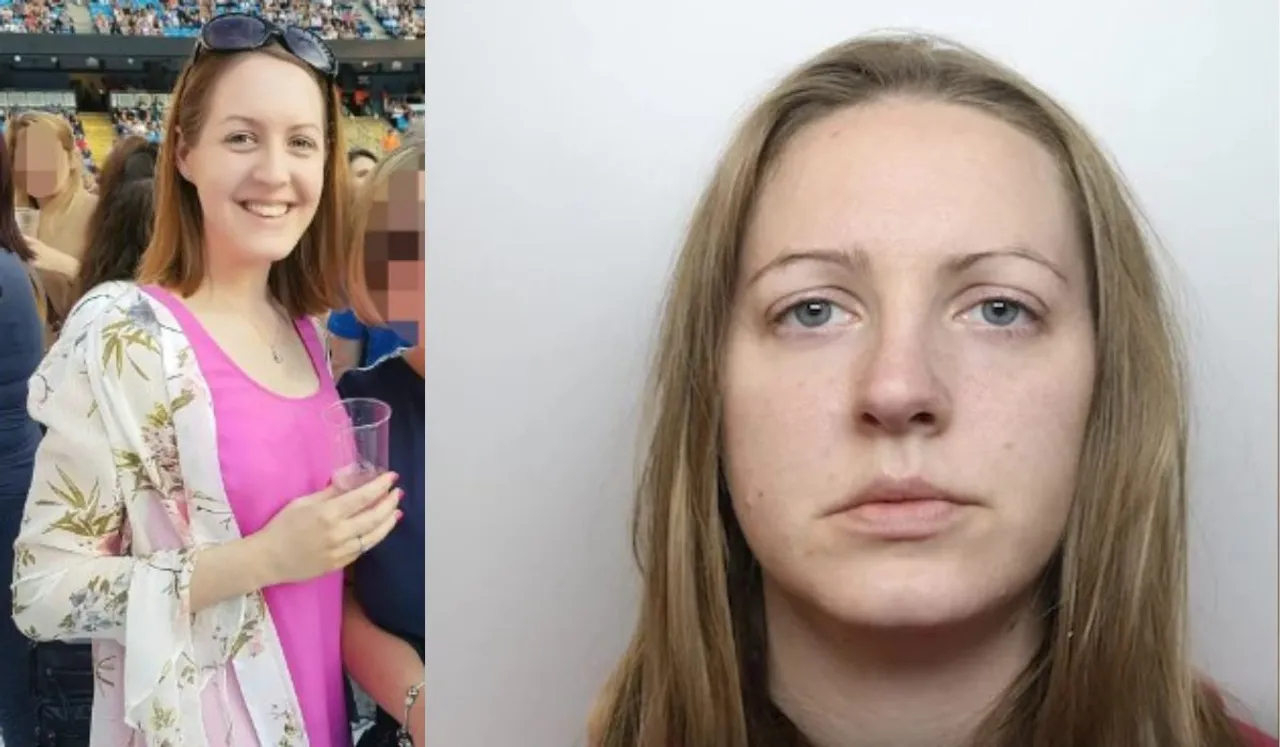 A British nurse was found guilty of murdering seven newborn babies and of her attempt to murder six more at a hospital's neonatal care unit where she worked. She is deemed to be the United Kingdom's most prolific child killer.
The 33-year-old nurse identified as Lucy Letby who had been on trial since October 2022 after being accused of injecting the infants who were either sick or born prematurely with air, overfeeding them milk, or poisoning them with insulin, is expected to be given life sentence during her impending trial on Monday.
The jury at Manchester Crown Court in northern England reached their verdict after 22 days of deliberation.
British Nurse Kills Seven Babies In Neonatal Ward
The British nurse was arrested after tracing the incidents of continuous baby deaths at the neonatal unit of the Countless of Chester Hospital in northwest England between June 2015 and June 2016. The prosecution described Letby as a "calculating" woman who used methods of killing that "didn't leave much of a trace." Letby, on the other hand, has consistently denied harming the babies.
Senior Crown Prosecutor Pascale Jones stated that the hospital had entrusted Letby to care for some of the most vulnerable babies, adding that none of her coworkers were aware of a murderer in the midst.
The prosecutor noted that Letby had repeatedly harmed the babies in an environment that was supposed to be safe for them and their families and termed the killings "a complete betrayal of the trust placed in her."
The court heard Letby's colleagues raise concerns after noticing that the babies collapsed during her shift. They also noted that some babies were attacked right after their parents left their cots. Prosecutor Nick Johnson stated that Letby had "gaslighted" her colleagues into believing that the deaths of the babies were "just a run of bad luck."
The Trial That Was
After a trial that commenced in October last year, a jury at Manchester Crown Court concluded their deliberations on Friday, surpassing 110 hours of discussion. While Letby was acquitted of two counts of attempted murder, the jury was unable to reach verdicts on six other counts of attempted murder.
The numerous guilty verdicts for murder indicate that Letby faces the prospect of spending her life in prison without the possibility of parole. Earlier in August, she displayed visible emotion in the courtroom as the jury announced their initial guilty decisions. For the final verdicts, she was not present in the courtroom and has reportedly communicated to her legal team that she will not attend her sentencing.
Brutal planning of the murder 
Letby's last murder was of two triplet boys referred to as babies "O" and "P." While baby O died shortly after Letby returned from a holiday in Ibiza in June 2016, their sibling baby P died a day later. Letby also attempted to murder the third sibling, Baby Q; however, the jury was unable to reach a verdict on that charge.
Prosecutor Johnson mentioned that by that time, Letby was "completely out of control" and was "playing god."
The accused was previously arrested and released twice. She was arrested in 2020 for the third time and was formally charged and taken into custody. Police found hospital paperwork and a handwritten note that read, "I am evil; I did this," when they searched Letby's home.
Letby later explained that she wrote the note after being placed on clerical duties following the deaths of the two triplets. She added that she felt she had done "something wrong" after the hospital decided to remove her from medical duties.
Barrister Ben Myers, who was defending Letby, told the court that she was a "hardworking" and "deeply committed" nurse who "loved her work." He claimed that the deaths of those babies were because of their fragile health and pointed out that the neonatal unit was overstretched and understaffed.
Letby also alleged that a "gang" of four senior doctors pinned the blame on her to cover up the hospital's failure. During the trial, Letby said that she "always wanted to work with children," adding that it was "devastating" that she was blamed for their deaths.
---
Suggested Reading: Noida Woman Held For Killing Son, 8, To Hide Extramarital Affair