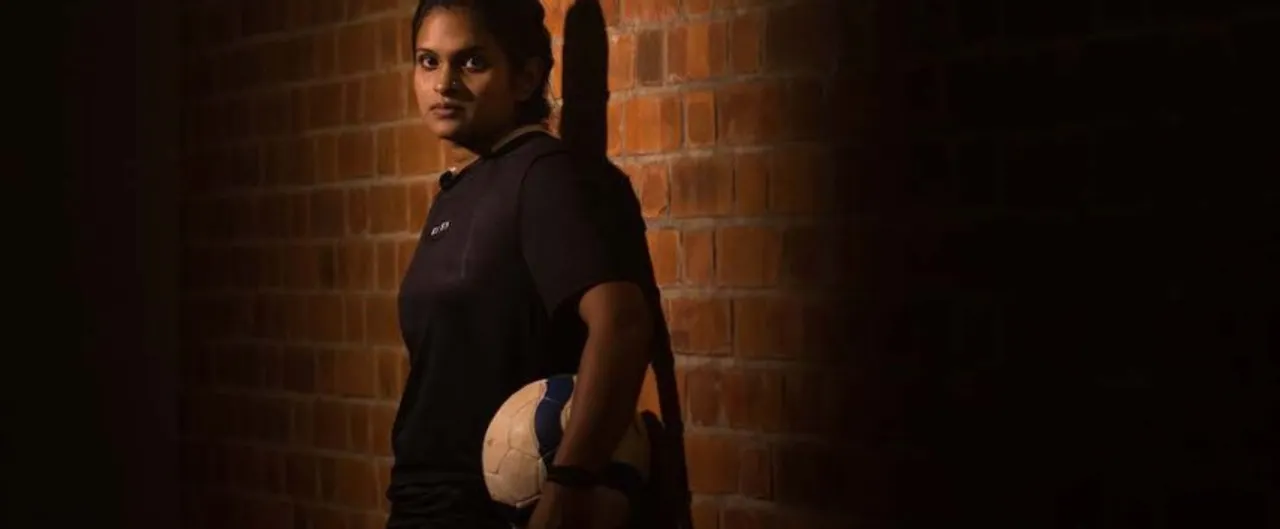 Brishti Bagchi, a Bangalore-based footballer, could become the first Indian woman to play in the Spanish League, according to Indian Express. Bagchi, 25, has been picked to play for the reserve team for Madrid Club de Futbol Femenino (CFF), a team that competes in the Spanish La Liga Division-1 league.
A player in Bangalore United FC, Bagchi has been up and kicking in the ongoing Indian Women's League (IWL) as the team's striker. She realised her passion for playing professional football at the tender age of seven when she was studying in Centre for Learning, an alternative school located at Magadi Road, outskirts of Bangalore city. Later, she was chosen to play for the Sports Authority of India (SAI) girls' team. Her inevitable passion led her to play for the Karnataka state junior and senior teams.
After completing school, Brishti furthered her plans to move overseas to pursue higher education. Simultaneously, she wanted to live her dream to be trained under international coaches as the exposure would enable her to become a professional player. "Studying abroad meant getting equal opportunity to play while I study. Learning and growing more as a player at a crucial budding age meant life for me as I always had the interest to pursue good academics as well," she told Indian Express. "Fortunately, my dad (a mathematician) and mom (a statistician) who are both very passionate in their respective fields supported me throughout for a career of my choice," she adds with a gentle smile.
Brishti is a graduate in Kinesiology (the study of body movement mechanics) and also has a passion for photography. In the beginning of her young career, she started off playing varsity soccer at the Oklahoma City University. Later she chose to move to the North Texas University, from where she completed her graduation. According to Brishti, this student-athlete life she has led so far helped her grasp the importance of the game tactically. "My six-year stint in the US offered great insight into how the game is played in depth as a team also giving me some opportunities to prove my mettle there," she says.
Brishti is a Ronaldinho fan, she was picked for trials for Houston Dash, a team that plays in the American National Women's Soccer League.
Competing with international players wasn't easy but fortunately a Spanish scout for another trial in Spain discovered her. In October 2018, Brishti travelled to Spain for training with Madrid CFF's reserve team from where her career sky-rocketed. "This opportunity that I have got now can be a life-changer as it would also help me play for the Indian national team one day but insufficient funds are the roadblock at the moment," she explained. In quest of looking for a sponsor, she has also initiated a crowdfunding to overcome the temporary financial crunch so that she could go and play internationally. According to her, she needs an estimated Rs 15 lakhs to survive at Madrid inclusive of her training at the club and her accommodation. So far she has managed to raise just over Rs 3.5 lakhs. "A corporate sponsor covering these expenses and helping me further should turn up some day or the other soon," she said.
READ: Once Footballer, Kalpana Roy Now Runs Roadside Tea Stall
She is coached under Chitra Gangadharan who has also trained her in the past at SAI. "Just like the Indian Super League (ISL) or the I-League, the IWL is also being watched by many across the globe. We expect more foreign clubs to see the matches live in India as it increases the chances of more players being picked to lead an overseas club career," Chitra expressed.
Feature Image Credit: Sportskeeda