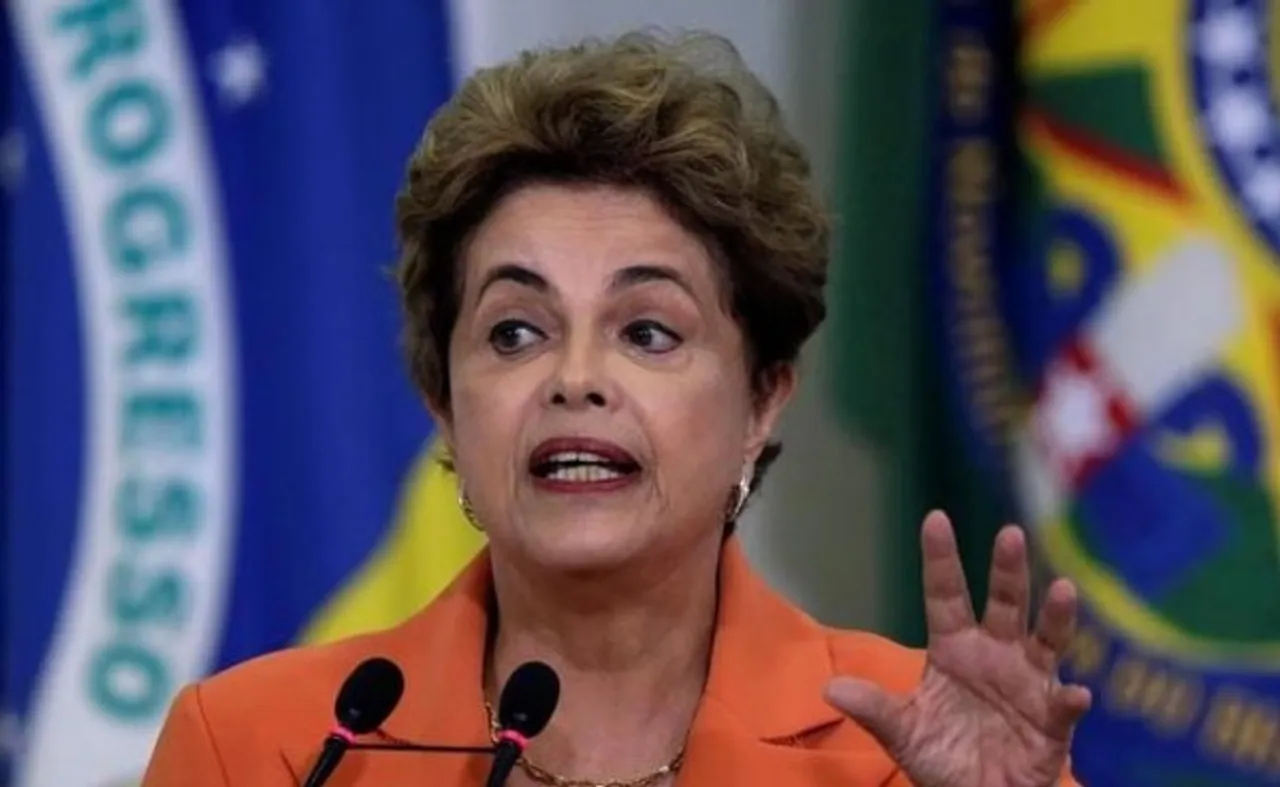 Brazil's President Dilma Rousseff was impeached on Wednesday by the country's senate, convicted by 61 of 81 senators of illegally manipulating the budget.
The vote of impeachment ousting Rousseff means that Brazil, South America's largest economy, is now minus Leftist rule after 13 years, according to NDTV. Rousseff was the country's first female President. Her vice president and enemy Michel Temer, whom Rousseff accuses of using the impeachment process to effect a coup, will take the Presidential oath today as her replacement.
Also read: Can Women Politicians be Change Agents for Women?
Leftist members of Brazil's population are preparing to make massive protests, and the police are on the alert.
A member of the Workers' Party, Rousseff was accused of taking illegal state loans to mend holes in the country's budget in 2014, in a bid to hide the recession in Brazil's economy. She denied the accusation during the impeachment session that continued for 14 hours on Monday, and told the assembled senators that by impeaching her, they would put Brazil's democracy at risk.
Also  read: What the world is doing to increase women's political participation
Brazil saw 20 years of military dictatorship that ended in 1985.
Feature image credit: NDTV