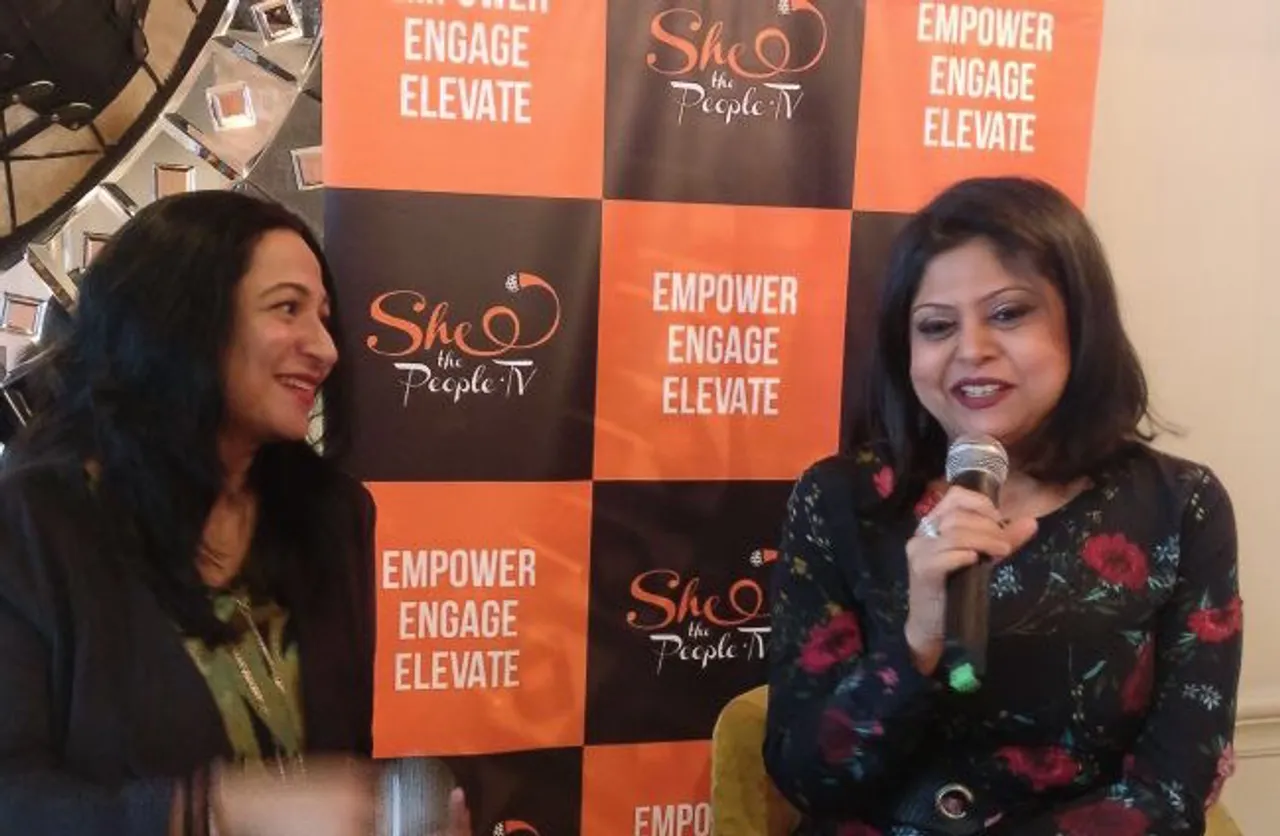 She became India's first Master of Wine, and is only one of 369 people in the world to hold that title. Sonal Holland was in conversation with SheThePeople.TV's Ideas Editor Kiran Manral for this month's edition of Bombaywaali.
So what does being a Bombaywaali look to her?
"She is someone who doesn't stick to rules and is always herself. I am adverse to anything fake," Holland said. "Life always looks great in hindsight. I grew up in Bombay. Both of my parents were government servants. I think I understand the pulse of Bombay."
I am proud to say I am a true blue Bombay middle class. My family was protective and caring, and I have no negative memory of my childhood. We were made to understand the value of hard work, growing up.
An unlikely career trajectory
She started with Oberoi hotels and then went into the recruitment field in an MNC.
"I realised that it was a humdrum, and routine. What about personal priorities? I felt like I wasn't in control of my own life. I wanted to take back control. I quit one fine day. I took a month off to think of what to do."
"My husband and I used to chat over a glass of wine every day. One day he walked in with a newspaper clipping and said you should be like her. It was an article by one of the world's leading wine critics. There is nobody who is an ambassador for wine. And I said yes I will do it, not realising the journey ahead."
That was the defining moment. That's where it started. What followed was a journey of growing, struggling and discovering myself. I realised it was my calling.
Before that, the exposure I had was when my husband and I were courting. My first reaction was of awe and admiration. We used to go on holidays. A lot of evenings spent with friends and family over a glass of wine.
To starting up
I conducted my first education workshop at Tendulkar's. I had to stand up and speak for an hour to people. After the session, one of the ladies said you must be doing it for years! That's when I realised this is something I could do.
Holland spoke about how it's not enough to just acquire a skill.  You have to learn to become an educator, doing videos and deal with skills you never had before. How to apply the knowledge and convert it to work that has some value.
That prompted her to start the Sonal Holland Wine Academy. She had studied in London, and realised that was not an option for many women. They needed something local. So she took a licence from the same institution she had studied at. 
Starting up and carving a niche in an undiscovered field isn't easy, and Holland has done it with determination and grit!
Also Read: Meet The Woman Behind India's First Wine Awards, Sonal Holland