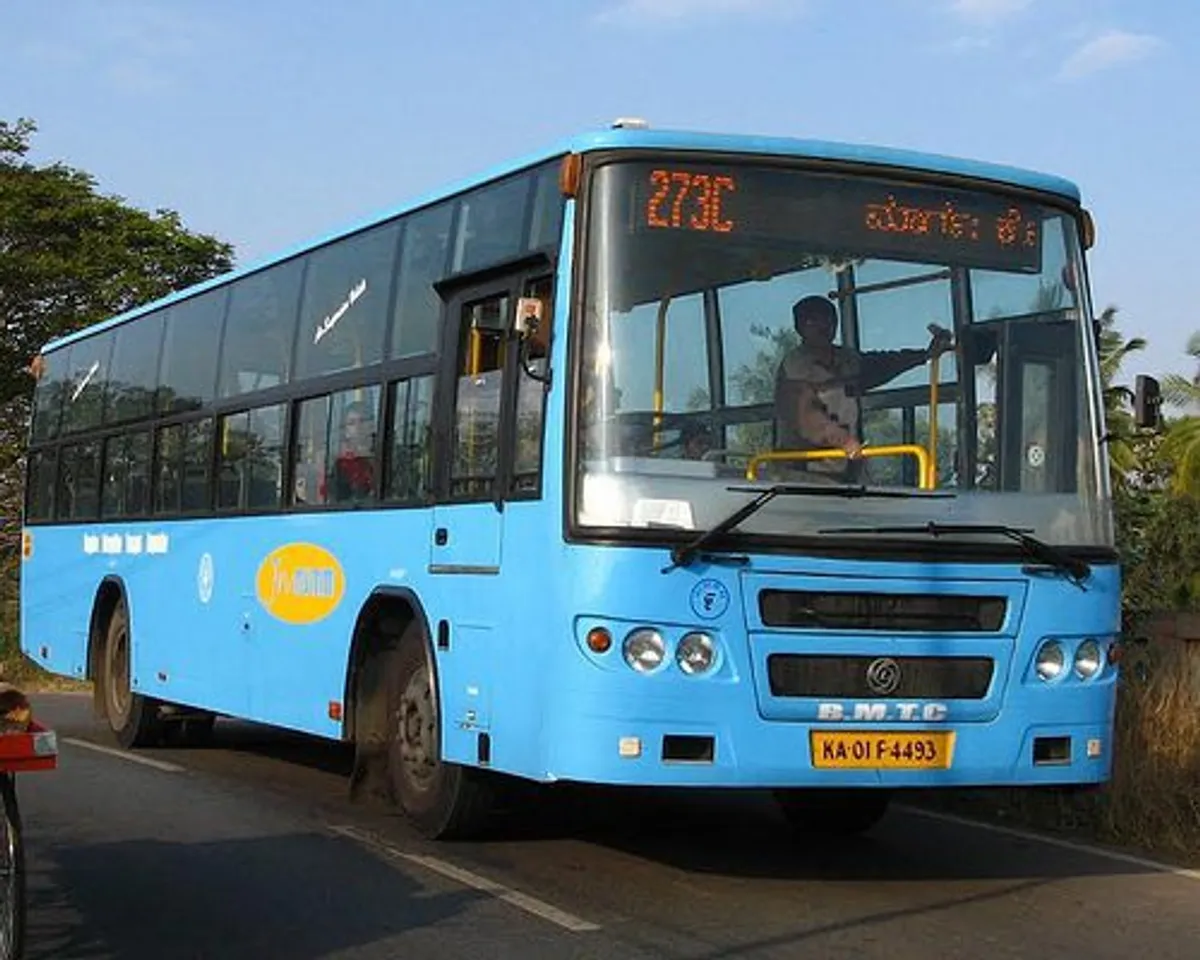 The approaching International Women's Day is bringing good news to cities everywhere in the country. After the Nashik Civil Hospital announced their plans to promote women's health for a fortnight, the Bangalore women get some good news too. The BMTC in Bangalore will now also run women-only buses starting Wednesday, 4th March.
According to a report by the Bangalore Mirror, These buses will operate between Central Silk Board and Electronics City during peak hours. The report also stated that the Electronics City Industries Association (ELCIA) had previously requested BMTC Managing Director Ekroop Kaur, to look into this, because of which this service has been introduced.
BMTC will now manage two schedules to and from Central Silk Board and Electronics City during peak hours. These services may be extended to more routes, depending on the feedback from the women. BMTC will also introduce intra-Electronics City feeder service, called ELC FDR to connect the Electronics City's phase one and phase two. Till now, tech employees going to phase two or returning from there, had no option but depend on taxis or autos.
The first women-only service for the IT city female employees, the service was introduced because the organisation received numerous requests from women techies for women-only buses, during peak hours, said a ELCIA official. According to the report,  Divya Prasad, a techie working in Electronics City phase 1, said: "Travelling in buses during peak hours is a tough call as these buses are jam-packed and women find it difficult to even get into them. The front door is blocked by foot-board commuters. So, I had requested ELCIA to convey to the BMTC the need for women-only buses."
ORIGINAL SOURCE: Bangalore Mirror
Flickr.com>