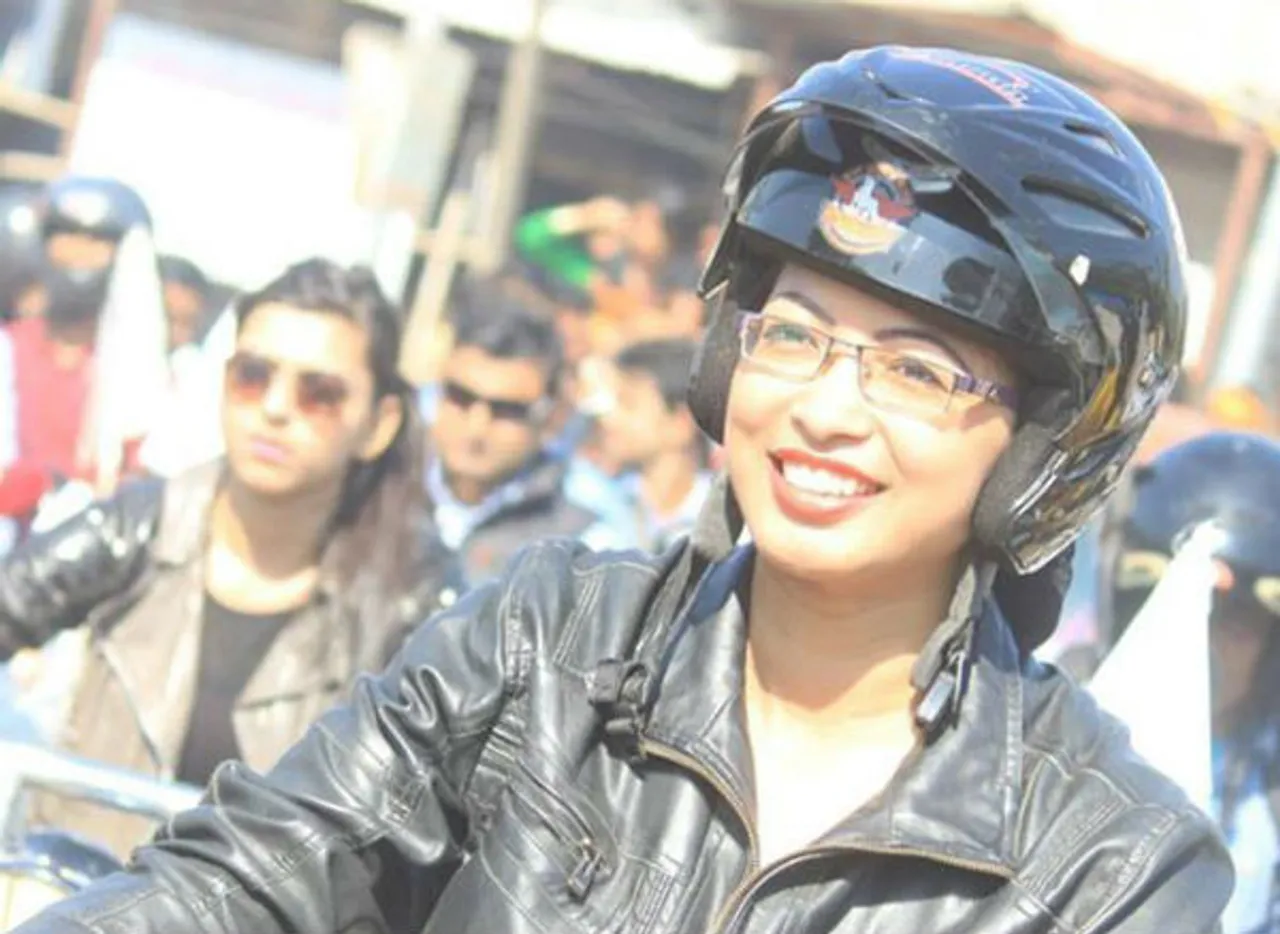 Nirmali Nath who hails from Guwahati, Assam, is not the typical mother of a 14-year-old girl. The chapter manager of Harley Davidson's Guwahati showroom, Nath is the first woman to ride her 350 CC Royal Enfield from Guwahati in July this year, aiming to reach the world's highest and most dangerous roads in the remote land of Leh-Ladakh to flag off awareness about women's empowerment.
Also Read: Corporate honcho by day, biker by weekends: Meet Ambika Sharma
Nath fulfilled her passion for biking when she bought her 350CC Royal Enfield three years ago. Since then, she hasn't looked back.
Asked about the difficulties women face when it comes to breaking stereotypes, Nath told North East Today, "Women are confused, not knowing where to start; today in our society people might view us as irrational and irresponsible if we ride a bike. We're haunted by old stereotypes that women who ride bikes are wild and irresponsible. Remember that everyone starts at the beginning –- men and women alike."
You May Also Like: Love for speed & flying: Meet F4 driver Sneha Sharma
With her companion Dharitri Terangpi on the pillion, Nath accomplished the Leh-Ladakh mission. Recalling the tough journey, Nath told TOI how they were greeted by shock and awe when they reached Jaipur. "I told them that it was my dream to own a motorcycle and travel across the country," said Nath.
Also read: 5 things to know: Veenu Paliwal, India's top woman biker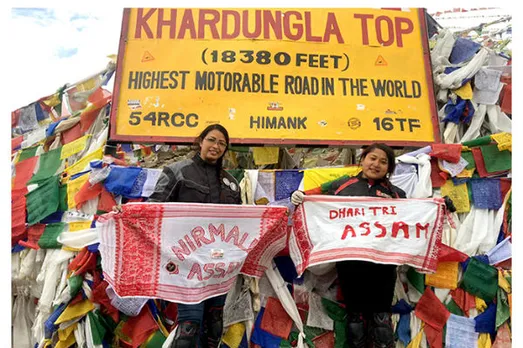 Pic Credit: conflatingVisions
Ask Nath about her most memorable trip among the many rides in the north-eastern states on her Harley Davidson motorcycle, and she mentions one when she injured her ankle in an accident and had to undergo extensive treatment.
Also Read: Have You Met India's Biker-Babes?
Nath's biking expeditions have inspired many girls. Encouraging women to follow their passions would be her one and only ambition, said Nath. "I feel happy to learn I have inspired other girls to buy bikes. I wish to inspire more women to break entrenched stereotypes."
Asked about her parents' reaction when she bought a bike, Nath said, "My mother was a little worried, but my father was always very supportive. In fact, it was he who taught me how to ride a bike."
Stay safe, stay ahead Nirmali! Keep motivating women to join your road.
Feature Image Credit: India.com
Join Us on https://www.facebook.com/SheThePeoplePage
Follow Us on https://twitter.com/SheThePeopleTV