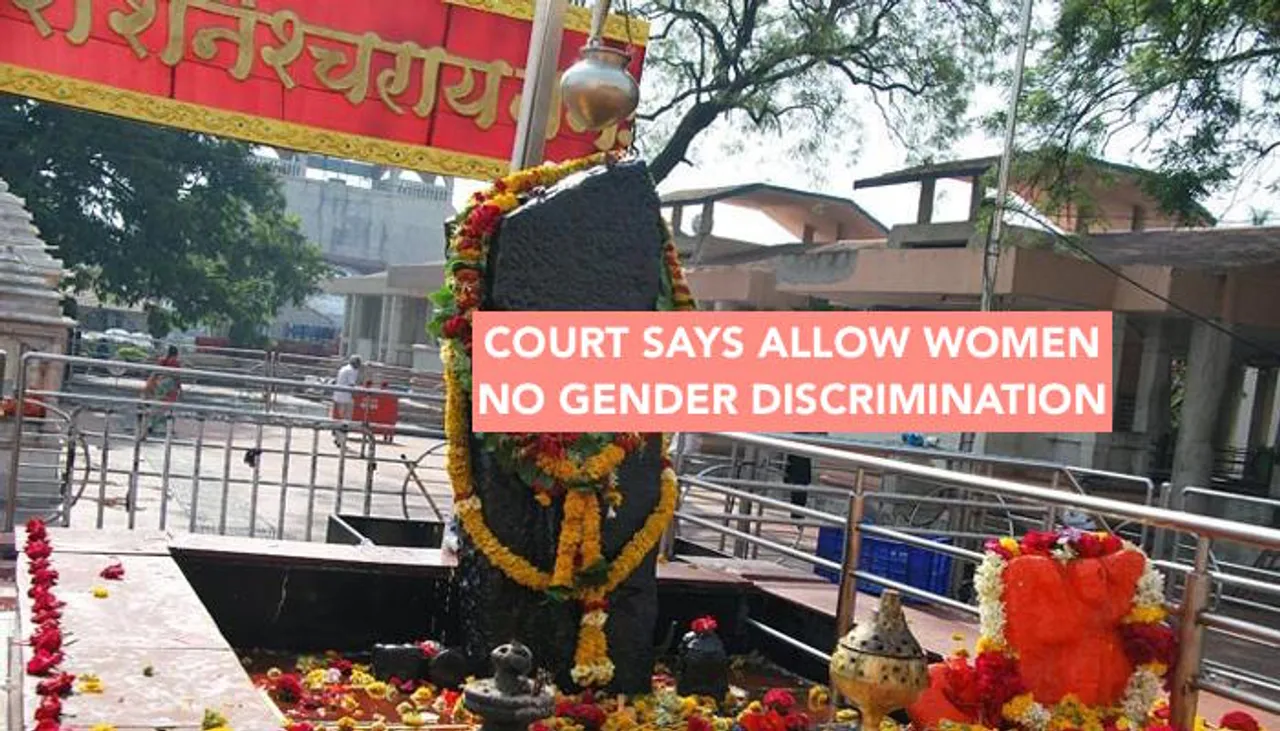 Shani Shingnapur trust today allowed women devotees to enter the sanctum sanctorum of the famous temple. Just last week, the Bombay High Court had ruled that it is the fundamental right of women to go into places of worship.
In what can only be described as a commotion, earlier today, hundreds male devotees charged at barricades to enter the innermost area of the temple in violation of the trust's restrictions on both male and female devotees.
The temple in Maharashtra's Ahmednagar district has traditionally banned women from entering the shrine's sacred platform. Sayaram Bankar, a trustee of Shani Shingnapur temple, said the trustees held a meeting today and decided to facilitate unrestricted entry to all devotees including men and women, in keeping with the high court directive.
In January, a group of around 1500 women activists, tried to enter the Shani Shingnapur temple but were stopped by the police.
"We welcome the decision taken by the trust. It's a victory for women. This is a great achievement against gender inequality," Trupti Desai, leader of Bhumata Brigade — a women's activist group that fought for allowing women's entry into temples — was quoted as saying by CNN-IBN.