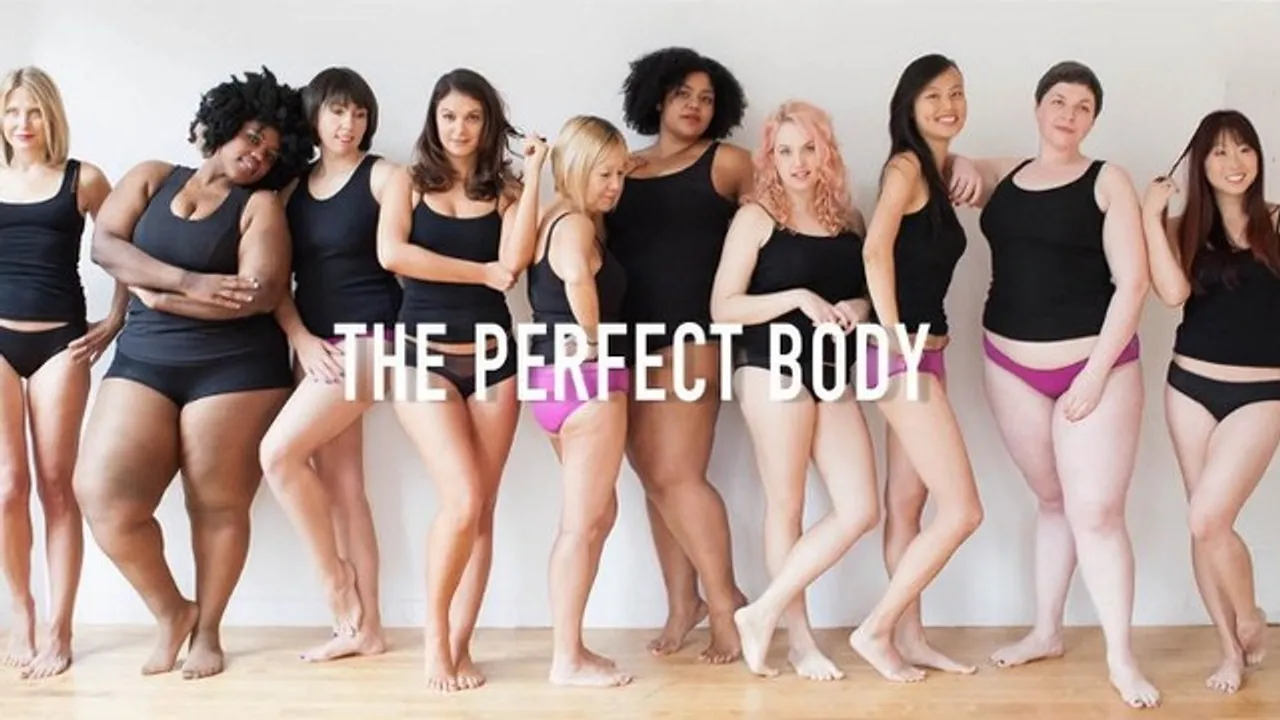 Instagram's filters and photo editing are great for anyone who wants to make their photos look great. And what's more than looking at yummy photos of food and dreamy photos of travel destinations you would like to go to? But it's not all fun and games.  As more and more photos of women with the perfect bikini bodies crop up and go viral, many women are made to feel inadequate about their own bodies. Unrealistic trends like 'ab crack,' 'bikini bridge' and 'thigh gap' make women strive for unrealistic goals when it comes to their bodies.
"Instagram has definitely lowered my self-esteem...I'm forced to see photoshopped images of models and celebrities, with perfect bodies and clothes. While friends can be encouraging with likes and comments, you can't help comparing yourself to some of the unattainable images you see on your Instagram feed," says Sarah in an interview to Cosmopolitan.
These kinds of bodies are almost impossible to achieve. "These trends require extreme sport and a drastic reduction of calorie intake. You almost have to starve yourself.  To make the ab crack visible, you should not have more than 12% body fat. Slender women have 18% to 20% of fat in their bodies,"  Ingo Froböse, a sports scientist tells World Crunch.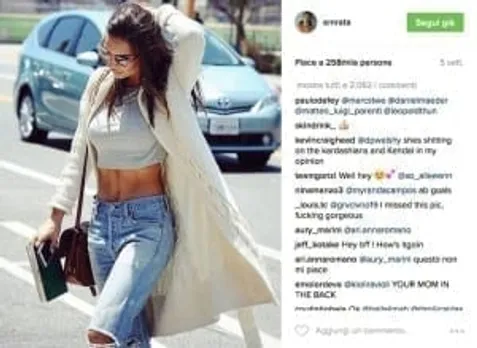 Source: D Repubblica
What's more is that some of these trends, like the ab crack (i.e a tendon that is visible in between well-defined abs) and the thigh gap are determined genetically, so it is impossible for some women to get them, no matter how hard they try. These kinds of social media trends can increase the risk of eating disorders such as bulimia and anorexia.
Another issue with these trends is that photos can be easily manipulated and made to look like they are something they are not. A model recently posted a photo on Instagram which shows how the 'thigh gap' can be portrayed with some photographic tricks. Impressionable Instagram users who are unaware of these kinds of manipulations will be negatively affected by these photographs.
Body Positive Campaigns are Becoming Popular
Luckily, there has been a lot of backlash against these trends and the rise of more body positive campaigns on Instagram. Trends like #Mermaid Thighs, #fatkini, and #realwomenofinstagram celebrate women's bodies in all their forms.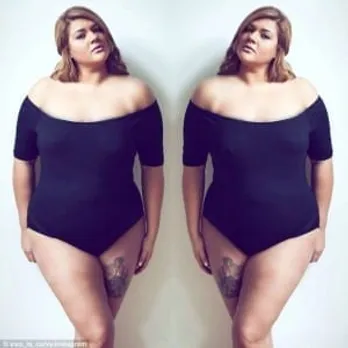 Source: Daily Mail
Instagram released a body positive campaign #Perfectly Me, in collaboration with Seventeen magazine on  October 17, which is National Body Confidence Day. Instagram has also banned controversial and unhealthy tags like 'anorexia', 'thin' and 'bulimia'.
These body positive trends aim to offset negative trends.
Are These Enough?
However, Instagram's algorithm throws up accounts and trends based on what the user has previously liked, which means that body positive trends may not reach the women who need it most.
Additionally, users have found their way around Instagram's banned hashtags by spelling words differently. For example 'thin' becomes 'thyn.'
Hopefully, as more and more women accept their bodies just as they are, less of these ridiculous trends will surface and become popular.
Also Read: Are Mannequins Making Us Too Thin?