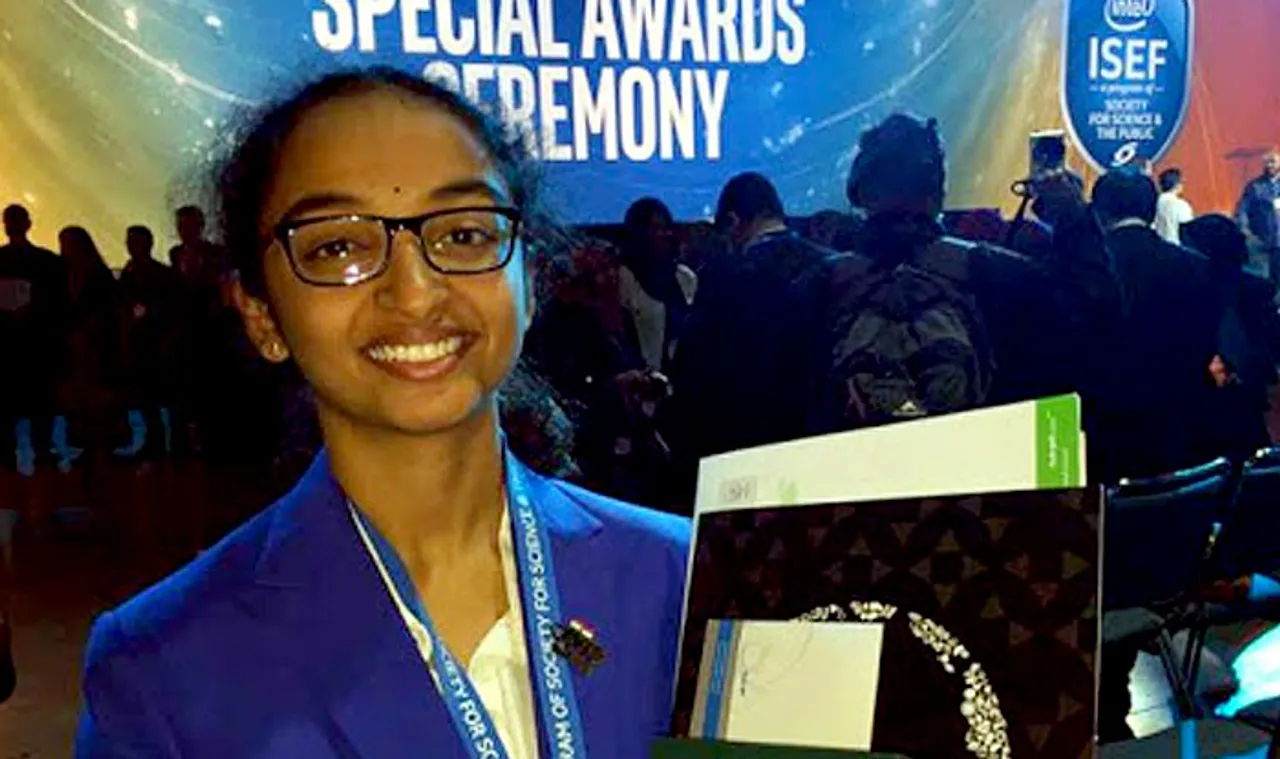 She is in Class 12 and has already made a name in space. Bengaluru resident, Sahithi Pingali, will soon have a minor planet in the Milky Way named after her.
Proud of Sahithi Pingali! This B'luru girl will have a minor planet named after her for her performance at #ISEF! https://t.co/NM2KDYOAg8

— Kiran Mazumdar Shaw (@kiranshaw) June 7, 2017
A student of Inventure Academy, Bengaluru, Sahithi's name will shine forever. Her name has been included in the elite league of people who have minor planets in the Milky Way named after them. The honour was bestowed on Sahithi after she excelled in the Intel International Science and Engineering Fair (ISEF) in Los Angeles, the world's largest pre-college science competition.
Sahithi is among the 2,000 finalists who presented her research work — "An Innovative Crowdsourcing Approach to Monitoring Freshwater Bodies"— for developing an integrated mobile phone app that would monitor lakes in the city.
Also Read: Nashik's Vrunda Rathi Tops JEE Exam Among Girls
Sahithi won the Gold Medal for her work on the specks of froth of Bengaluru's polluted lakes.
Times of India quoted Sahithi as saying, "The interesting thing about my project is that it's all about crowdsourcing; getting students and citizens to contribute scientific data. OLOV was the inspiration for this – it was the dedication and commitment of my team members at Inventure that convinced me that high school students were capable of gathering such reliable data while increasing their environmental awareness and knowledge of science. I hope students all over Bangalore will take this as a call for action to adopt lakes and lead the way for the rest of the world."
Though winning an award at ISEF paved the way for her to be nominated by The Lincoln Laboratory of the Massachusetts Institute of Technology (MIT), which names minor planets, it was decided to name a planet after Sahithi after she came within the top 3% of ISEF.
While the Indian contingent brought home 21 awards in all, Sahithi clinched three special awards and was awarded "overall second place" in the Earth and Environment Sciences category. "I definitely didn't see this coming. I was expecting one special award at most. I haven't yet digested the fact that I have a planet named after me," she told The Hindu.
READ: Vinita Madill Inspiring Young Girls In STEM
Currently pursuing internship at the Civil & Environmental Engineering Department of the University of Michigan, Sahithi wants to improve her method to detect water pollution. "I want to make it more accurate and expand it to detect arsenic," she said.
What more? Earlier this year, she won a Gold Medal for her work on Varthur Lake at ISWEEEP (The International Sustainable World Engineering Energy Environment Project) Olympiad at Houston (US). A bright future lies ahead for the brilliant kid for sure!
 READ: Changemakers? Young Girls Lead The Way
Feature Image Credit: India.com
Join Us on https://www.facebook.com/SheThePeoplePage
Follow Us on https://twitter.com/SheThePeopleTV