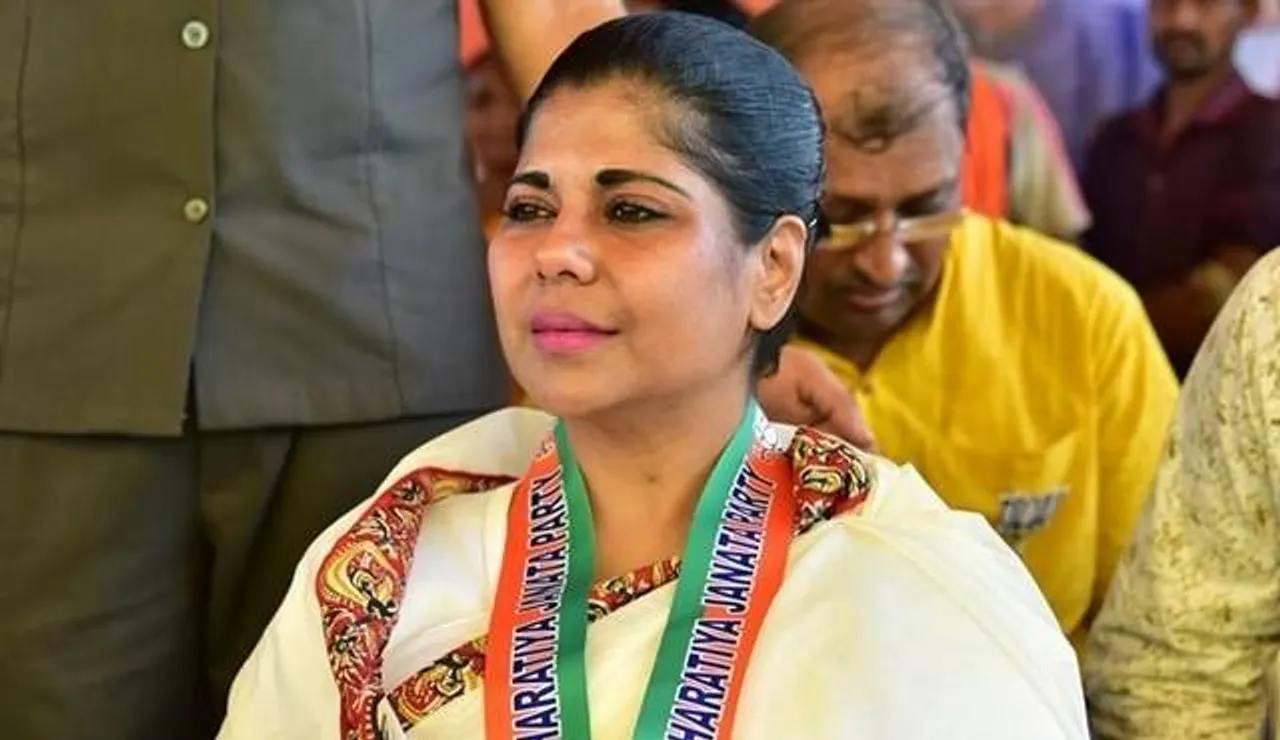 Bengal Election BJP Women Candidates: The Bharatiya Janata Party (BJP) today released their first list of candidates for the upcoming assembly elections in Bengal. Out of a total of 57 candidates for the first two phases of the elections, the BJP is fielding 6 women.
Suvendhu Adhikari, who exited Trinamool Congress (TMC) last year in December to join the BJP, will contest the Nandigram seat against Chief Minister Mamata Banerjee. BJP General Secretary Arun Singh, releasing the list, said the Baghmundi seat has been given to AJSU, BJP's ally.
BJP releases its first list of 57 candidates for West Bengal Assembly elections; allocates Baghmundi seat to AJSU pic.twitter.com/uhKz6ocEQQ

— ANI (@ANI) March 6, 2021
On Friday, TMC had announced its list of strikingly diverse election candidates, wherein 50 women have been fielded out of a total of 291. Banerjee has also given significant space to first-timers, youth members and celebrities. More on TMC's candidate list here.
Meet First BJP Women Candidates For Bengal Election
BJP women candidates for the first two phases of the assembly elections are as under:
| | |
| --- | --- |
| Candidate Name | Constituency Number & Name |
| Sunita Singha | 213     Kanthi Uttar |
| Sonali Murmu | 223     Keshiary (ST) |
| Chandana Bauri | 247     Saltora (SC) |
| Tapashi Mondal | 209     Haldia (SC) |
| Antara Bhattacharya | 227     Pingla |
| Bharati Ghosh | 229     Debra |
Sunita Singha, Sonali Murmu, Chandana Bauri, Tapashi Mondal, Antara Bhattacharya and Bharati Ghosh have been given space on the first BJP list. Out of the six women, Bauri and Mondal represent the Scheduled Caste (SC) and Murmu represents the Scheduled Tribe (ST).
From the six women, Mondal was one to make headlines last year when she was notably expelled from her previous affiliation Communist Party of India (Marxist) for wishing to contest the 2021 assembly election from the BJP.
Ghosh, meanwhile, is a former IPS officer who was in service till 2017. She has previously admitted a close relationship with CM Banerjee, once even referring to her as 'maa.' Ghosh's face-off in the Bengal election this year will be with colleague and former IPS officer Humayun Kabir.
Image features Bharati Ghosh