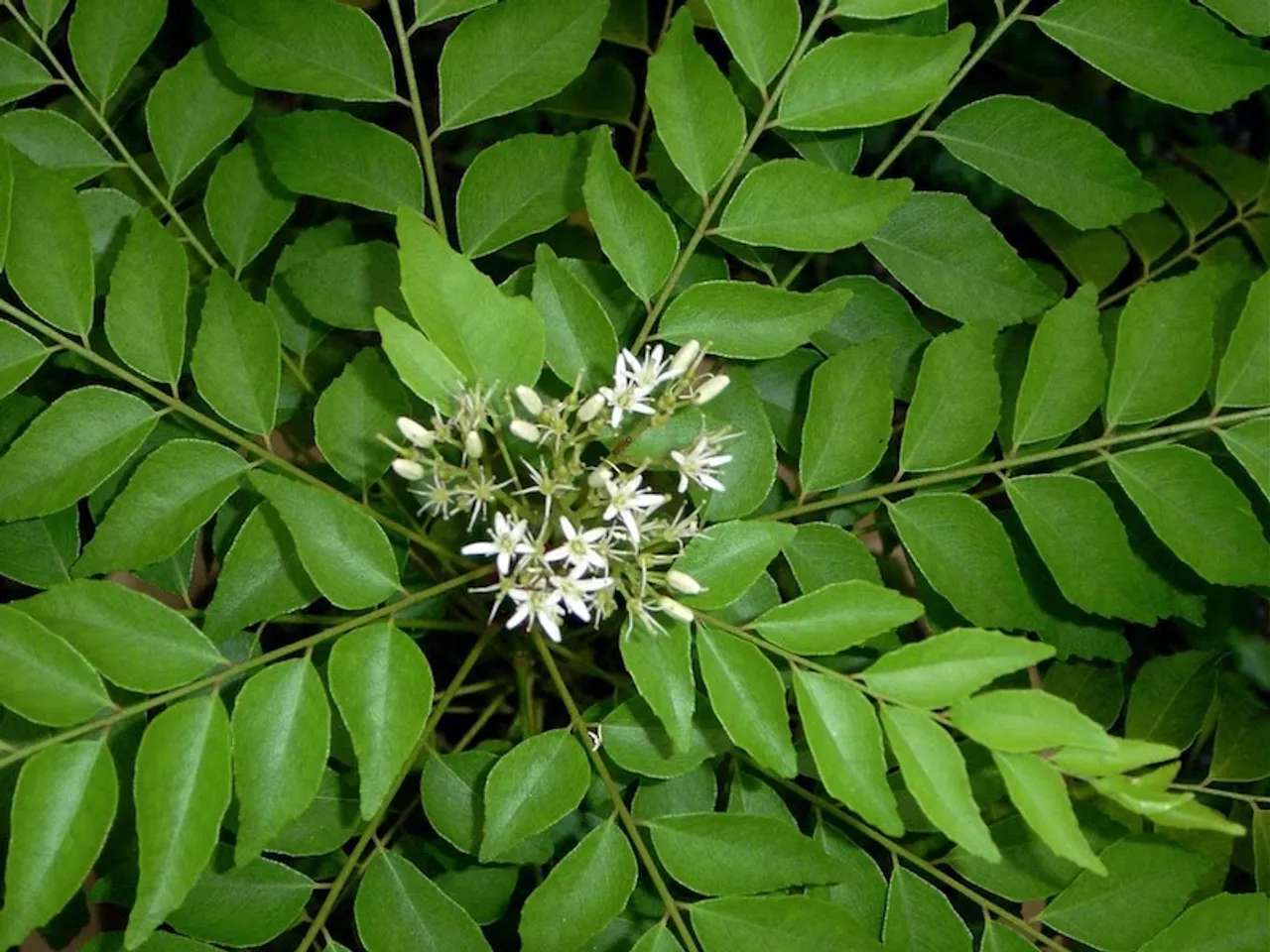 Oh those curry leaves. When you are just back from a run and ringing the bell to get inside your home, those senses are carried away somewhere else. Where you wonder? As you trying to find out what, curry leaves find you instead. The corridors and verandahs of homes crackling curry leaves in the morning - waft the air with the fragrance of India's favourite leaf. Intense and unique, there are very few Indian dishes that can be made well without the use of curry leaves. The good news is that these leaves come power packed.
1) Keeps anemia away: Anemia is caused because of the lack of iron in the body and also because of the body's inability to absorb and use the iron. Curry leaves being a rich source of iron, and also folic acid which is responsible for iron absorption, makes it a single point remedy for anemia.
2) Protects your liver: Curry leaves have kaempferol, a powerful antioxidant, which when combined with vitamin A and C can protect your liver and can make it work more efficiently. So if you're involved in heavy consumption of alcohol or any activity that can damage your liver, curry leaves is your go to for rescue.
3) Maintains your blood sugar level: A study published in the Journal of Plant food for Nutrition suggests that curry leaves affects your insulin activity, which lowers your blood sugar level . Also the rich fiber content of the leaves can control the blood sugar level.
4) Helps with digestion: The rich fiber content, can aid the digestion process, apart from that it also has laxative properties, which helps stomach get rid of unwanted waste.
5) Protects your heart: A research published in the Journal of Chinese Medicine, curry leaves is packed with antioxidants, and thus prevents the oxidation of cholesterol, it also increases the level of good cholesterol and lowers the level of bad cholesterol.
6) Can reduce the effects of chemotherapy: Curry leaves may protect the body from the ill effects of chemotherapy and radiotherapy. It also halts the production of free radical in the body,
7) Good for your hair: Curry leaves along with various oils have amazing benefits on hair. As it is a rich source of vitamins, it can accelerate your hair growth, and give it a shiny look.
8) Good for your skin: Curry leaves has many anti-infection properties, so it provides protection against wide range of skin infection. Also if your pimple is giving you nightmares just put a paste of curry leaves and see the magic happen.
Also Read: Little Known Health Benefits of Chewing Gum