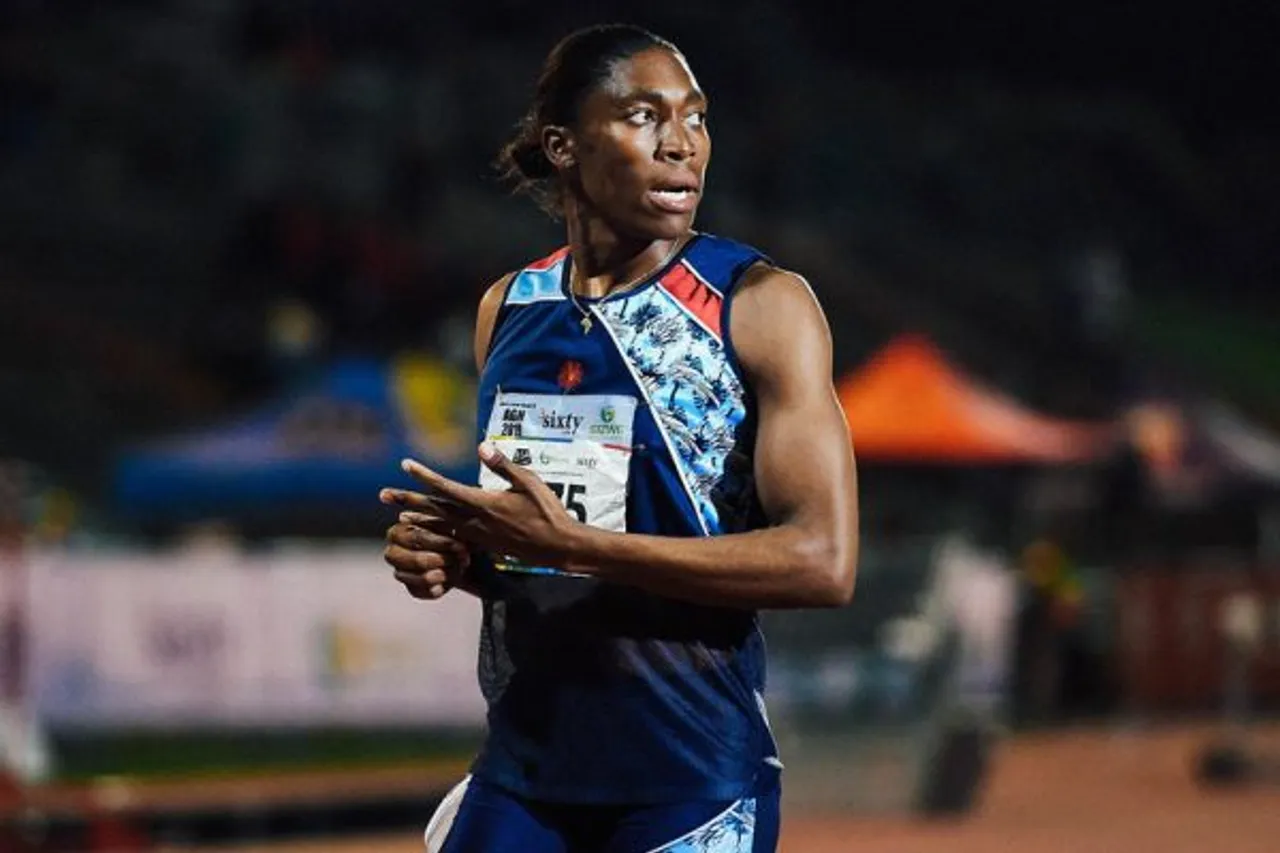 The Caster Semenya controversy seems to have taken a new turn with the two-time Olympic 800m gold medallist preparing ​to become a footballer. She was banned from ​defending her world 800-metre title this month because she refused to take testosterone-reducing drugs. She has now decided to join a women's football club based in South African.
The ​Olympic gold medallist has enrolled herself into the training already with the Johannesburg-based JVW club. Though her selection in the club is confirmed, ​Semenya won't be able to play until 2020 because the registration deadline for this season has closed.
"I am looking forward to this new journey. I appreciate the love and support I already get from the team," Semenya told the club website.
Key Takeaways
Two-time Olympic 800m gold medallist Caster Semenya has joined a South African women's football team.
The South African is eyeing debut with JVW next season
Semenya was banned from

​

defending her world 800-metre title this month because she refused to take testosterone-reducing drugs
The 28-year-old is barred from running her signature event at this year's world track and field championships, scheduled to be held from Sept 28-Oct 6 in Doha, Qatar. The IAAF has passed a rule making it compulsory for female athletes with high level of testosterone to take suppressant if they wish to compete with the other women participants in international sporting events such as Olympics.
Read More: My Priority Is Taekwondo, Everything Else Comes After It: Afreen Hyder
In June, it was announced that Semenya was free to run the 800m without having to take medication. But later, she was denied participation in her favoured 800 metres race in Morocco, following a rule change by the IAAF, athletics' governing body. The upset athlete said that despite Switzerland's highest court rejecting the IAAF request for eligibility regulations to be imposed on the South African, she has been barred from running Morocco race. She appealed against International IAAF rules over testosterone levels in female athletes. Earlier the Swiss Supreme Federal Court had ordered the IAAF to suspend its testosterone regulations for Semenya until June 25. Yet she was ​barred from competing in races unless she took testosterone-reducing medication. Semenya refused and won a legal battle. This enabled her to compete in 800m races, before a Swiss court overruled the decision, forcing her to miss the upcoming world championships in Qatar.
Semenya, the 800m Olympic title winner in 2012 and 2016, was fighting IAAF's imposed "hyperandrogenic" rules, the regulations for athletes with 'Differences of Sexual Development' who want to compete in the female category
National women's team captain Janine van Wyk, told AFP that she was "thrilled Caster had chosen to join her team". Semenya now joins the likes of Jamaican superstar sprinter Usain Bolt, who trained with Australian club Central Coast Mariners after retiring.
Club founder Van Wyk told the BBC that Semenya has "not given up running at all".
READ: Look Beyond Cricket, Our Sportswomen Are Winning Golds!
Wyk further said, "She's on a break at the moment which is why she has time on her hands to do something different. She's had two training sessions with the team and you could see her football is there, but we still need obviously to work on her a little bit because it's very different to track and field. She's made it really clear to me that she's not giving up running at all. It's amazing for the football club. The recognition women's football in South Africa will get is massive. To have her play in the league over here is incredible and I think young girls and her team-mates will draw a lot of inspiration from Caster."
Semenya is also following in the footsteps of her former coach Maria Mutola, who also turned to football after athletics.
Feature Picture Credit: EWN