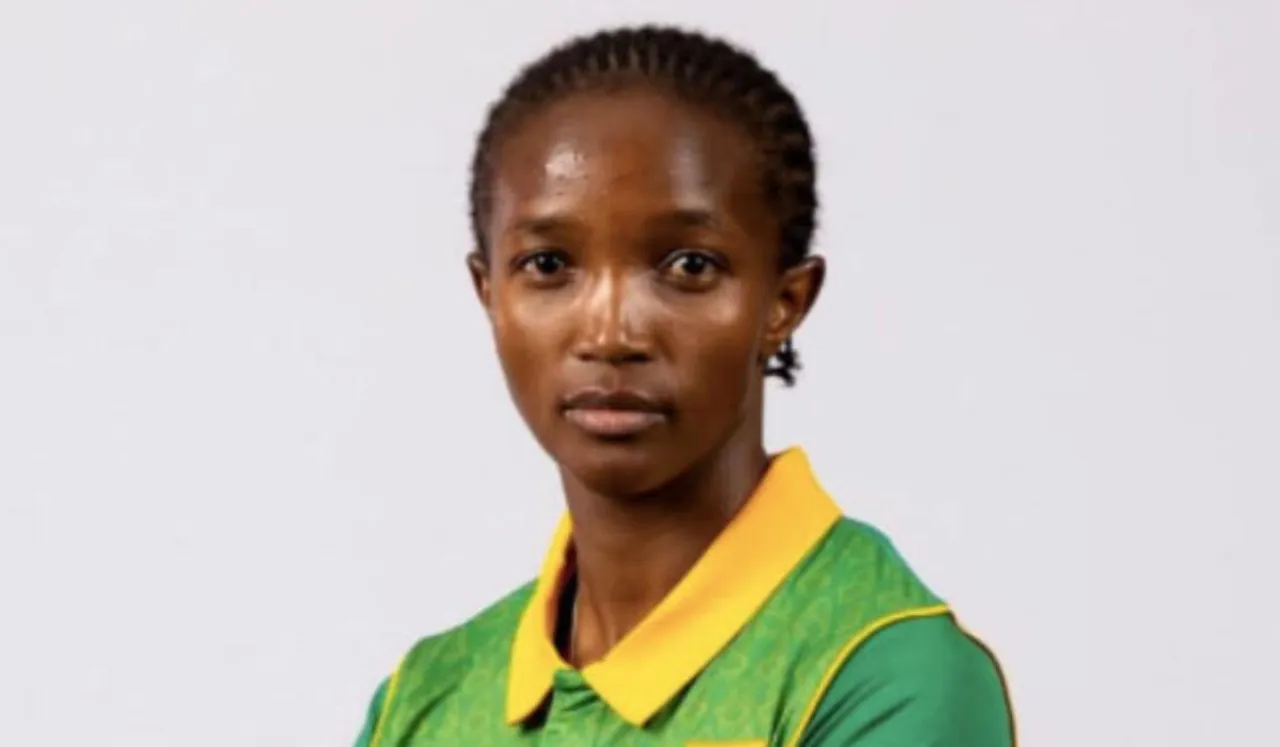 The currently underway Women's T20 World Cup is turning out to be one nail-biting tournament. In an impeccable semi-final on Friday, in Cape Town's Newlands Cricket Ground, South Africa shocked England with a last-minute win by a score of six runs in the semifinals. Tazmin Brits and Ayabonga Khaka provided the winning spark.
The British batswomen scored 68 runs in South Africa's 164 for four total before holding four catches, including two outstanding ones that kept England to 158 for eight.
In the same location on Sunday, South Africa will square off against Australia, the defending champion and overwhelming favourite. In the 18th over, medium-pace bowler Khaka claimed three wickets to put the mark barely out of England's reach.
Who Is Ayabonga Khaka?
Ayabonga Khaka is a bowler in the South African women's cricket team. She was chosen to represent South Africa in the 2020 T20 World Cup in Australia. Khaka is known for bowling quickly and with precise line lengths. After South Africa's revival in world cricket in 2014, she has been a consistent team member.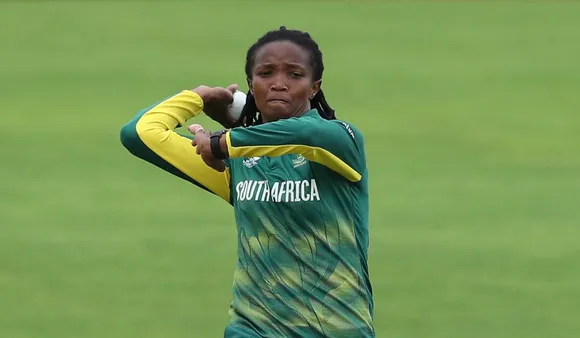 With Marizanne Kapp and Shabnim Ismail, she forms a potent fast-bowling combination for the South African Women's squad. This trio is now regarded as one of Women's Cricket's top fast-bowling teams. Her quick bowling is a huge addition to the squad.
Ayabonga Khaka was born in Durban, South Africa, on July 18, 1992, and was only she was seven years old when she first picked up cricket. But in 2006, she gave up cricket to devote more focus to soccer.
Then in 2007, she started playing cricket once more. She competed for the senior and U-19 teams for Border Provincial. At Sher-e-Bangla Stadium, she made her ODI debut in 2012 against Bangladesh. She was given her T20 debut against the same opposition five days later. The environment is her favourite aspect of Cricket. She likes the game's strict rules. Makhaya Ntini is her favourite player. Nelson Mandela, South Africa's first black president, and she both share a birthday.
She enjoys listening to African pop music and likes Liverpool, Barcelona, and the Orlando Pirates. She is pleased that women's cricket is receiving attention and hopes for a brighter future for the sport.
Professional Journey
Khaka has served the South Africa Women's team well after switching from soccer to cricket. She is one of the team's top fielders. She bowls at a medium pace, but her deft variations and exquisite bowl control make her an indispensable team player.
She has approximately 100 wickets in 85 international games. Her ability to manage the flow of runs and her ability to take wickets when her side needs them most is demonstrated by her ODI economy of 4.17.
She was also a member of the South African squad that created history in the 2017 Women's World Cup in England by reaching the semi-finals.
In the semi-final match against the eventual victors, England, she got 2 wickets in a span of 10 overs while only allowing 28 runs to be scored. While South Africa lost the semi-final match by two wickets, many people complimented them for their tournament-long ruthlessness against powerhouse opponents. Throughout the competition, she played in 7 matches and only managed to take 5 wickets. She faced the same opposition she faced in her first match when she claimed her 50th ODI wicket in 2018.
Her other achievements include a key contract by CSA in 2018. She was one of the fourteen players that received a contract. She was also an F Van der Merwe team member for the first South African Women's T20 Super League in 2019.
With Khaka's latest performance in the semis, it will be interesting to watch out for her at the finals against Australia on February 26.
---
Suggested reading: Harmanpreet To Play For Mumbai Indians, RCB Picks Mandhana: All About WPL Auction