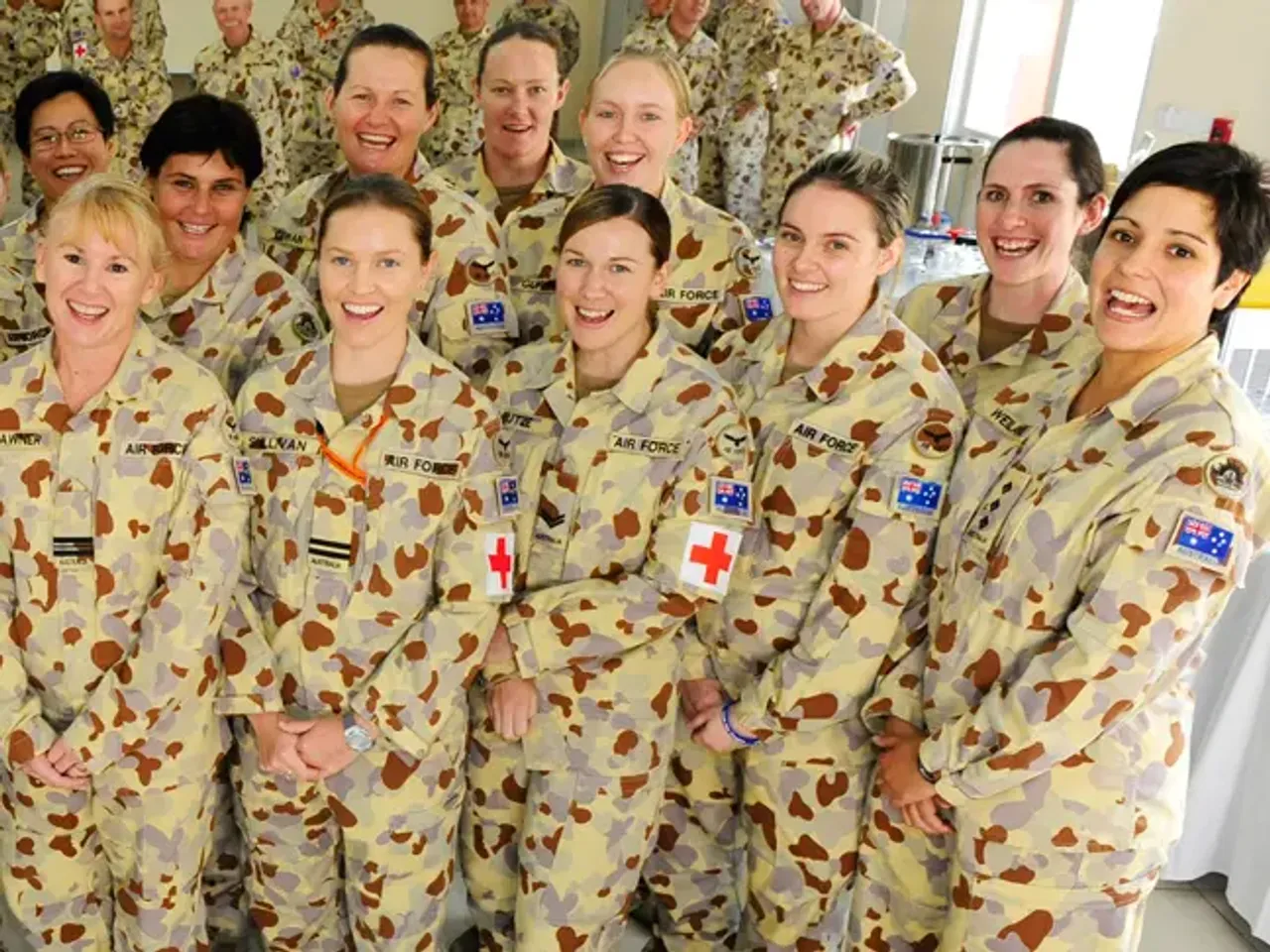 Women have served in the Australian Army since 1899 and were initiated as part of the military's permanent structure in 1950. In September 2011, the Australian Defence Minister, Stephen Smith, announced that women will be allowed to serve in frontline combat roles by 2016 and will be able to apply for all positions other than Special Forces roles in the Army from 1 January, 2013 onwards.
Now that 2014 is almost over, many are turning to the country to see how promising the defense structure is for women; as in the past, the army had been criticized for various reported episodes of sexual abuse and claims of misogyny. A recent report by APEC however, has stated that the Australian Army is one of the top 50 "exemplary companies and organizations." Apart from this, The Commonwealth Bank of Australia and KPMG Australia are the other two Australian organizations chosen.
The Army is said to have been effectively working towards proper recruitment of women, ensuring good career paths for them and promoting them to leadership positions. According to the report; "Since 2011, female inquiries to Army recruiting centres have increased by 104 per cent and enlistments by women have increased by 95 per cent over the same period."
In the past year, the number of the women in Army has gone up from 11.9 % to 13%. In addition to this, the army has given women flexibility by increasing carers' leave and paid parental leave, and introducing violence-prevention programs.
General Morrison acknowledged the report for reflecting on the efforts put in by the Army to improve the role of women. He said, "This report recognises and validates the hard work undertaken by the thousands of men and women in our Army to increase the representation of women in our organization… While we have achieved a great deal, we are still in the early stages. The APEC report recognises that we are making progress and I am tremendously proud of our efforts."
ORIGINAL SOURCE: The Sydney Morning Herald
http://www.smh.com.au/national/army-is-a-good-employer-of-women-says-apec-20141121-11qqx6.html