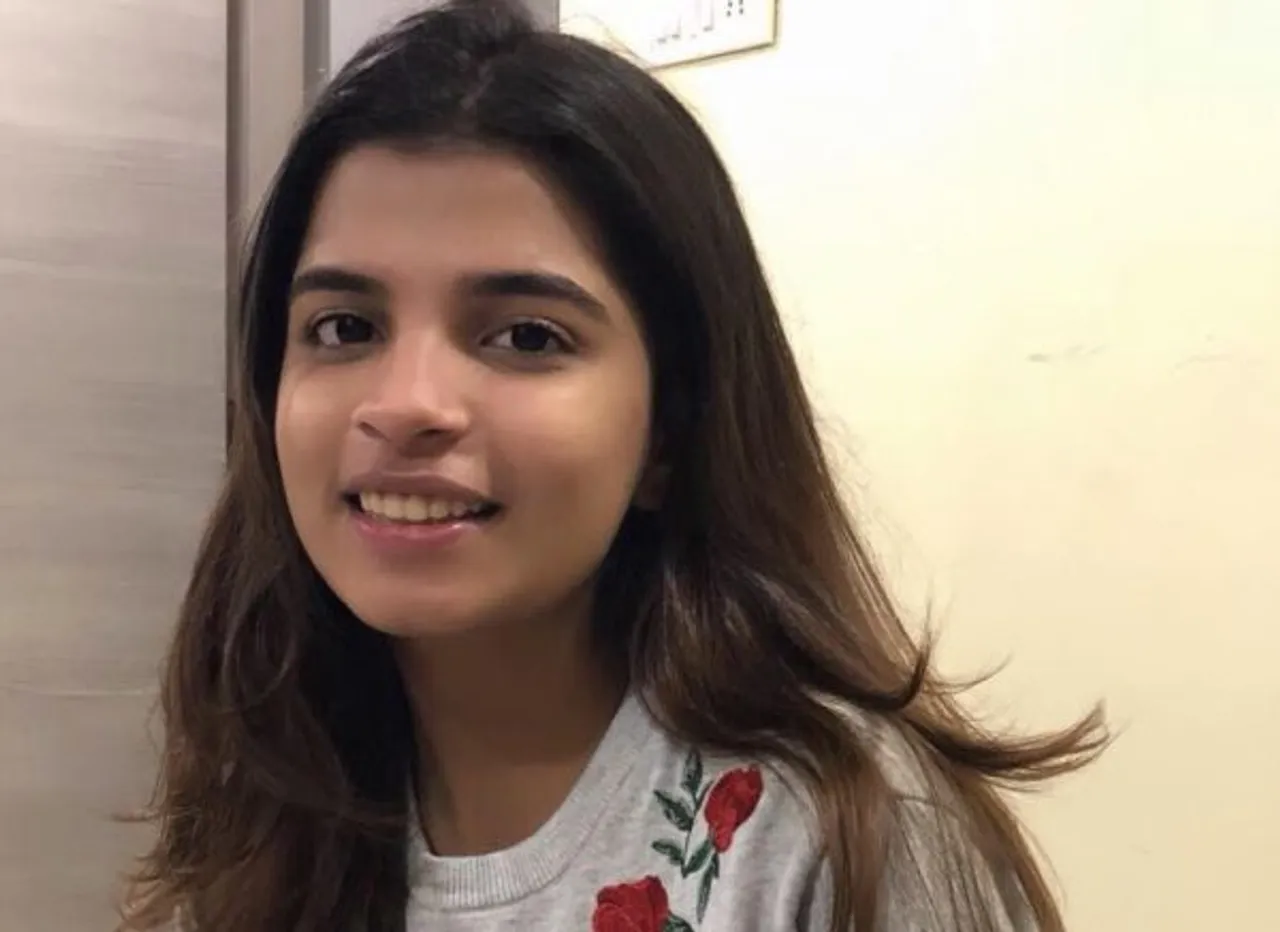 The last month saw a significant uproar as several #MeToo allegations surfaced in the film industry. With more women proudly working behind the camera now, how does a film technician feel in the aftermath of the #MeToo movement? SheThePeople exclusively interacted with Simran Gursahani, an assistant director, who has been working with some major productions lately. The 21-year-old Mumbaikar has worked for films like Kaalakandi, Lucknow Central, Satyameva Jayate and the latest, Baazaar.
An assistant director's job sounds pretty simple on the surface. Deep down, it's not even remotely close to the idea of an easy task. Assistant directors are the invisible hands behind the scenes, making them as much a significant part of the film as the rest of the cast and crew. So what does it take to be a young female AD on sets?
Simran, who is now working in a film at Dharma Productions, believes working as an AD is a lifestyle in itself. She talked to us about her stint with animation, her love for storytelling, her experience working behind the camera, how she deals with the pressure, equality on film sets, and the ongoing #MeToo wave.
Simran, being an outsider and a young girl, revealed how she teared up reading several #MeToo stories. "This movement has been so important for young girls like me and several others who wish to pursue this profession. The brave women who've come forward and narrated their stories have given a voice to all women out there to fight the system."
She shared how the movement has made progressive changes in the industry with production houses organising sexual harassment workshops for their employees. "Just a couple of days back, we had an informative sexual harassment workshop at Dharma which the direction and production teams attended." 
Love for storytelling began as a 7-yr-old animation student
Simran was seven when her parents enrolled her in an animation workshop during a summer break. "It was only when I started attending classes that I realised the rush of animation. I attended these classes as per schedule for three years and surprisingly got a chance to create a tiny animation film on my own when I turned 10," she shared. She credits these classes for teaching her the basics of how a story can be narrated in more ways than one.
On realising filmmaking was her calling
Simran was in grade 10 when she decided to call her animation teacher, expressing her interest in returning to the classes, which she had left earlier. It was when her animation teacher asked for her help in conducting an animation workshop in a school that there was a positive shift. "My animation teacher's husband is an ad filmmaker. He offered me an internship for an advertisement for Parle-G, where I had my first-hand experience of storytelling. I remember how involved and grateful I was as a 16-year-old and this was when I knew filmmaking is my calling," she recalled. 
On landing film projects
She eventually joined college and engaged in a few short courses related to films in between. Soon after, she applied for a job at filmmaker Nikkhil Advani's production house, Emmay Entertainment, which she couldn't pursue because of her final exams. A few months down the line, while she was figuring out her next step, she got a call from the same production for the position of an intern. "I landed an internship for the film Lucknow Central. There were times we had night schedules and I would take a local train to college in the morning straight from work. The hectic schedule didn't bother me because I was so fascinated with the work. I landed Baazaar post Lucknow Central and thus began another adventure," she shared.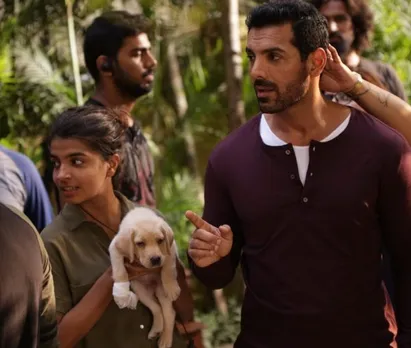 Simran and John Abraham on the sets of Satyamava Jayate
"My father has always encouraged me to grab every opportunity and make the most of it. With Satyameva Jayate, I learned the ropes of post production work as well. I developed an interest in VFX too," she added.
Simran finds herself fortunate for having people around who recognised her hard work, especially in an industry where sometimes one has a plethora of projects, and other times there's no work at all for a long stretch. 
On her learning and experience as assistant director
Before working as an AD on Lucknow Central, she worked as chief casting assistant to Panchami Ghavri on the film Kaalakaandi. Simran credits Ghavri as her role model who guided her and made her realise the strength it takes to work as a woman in the fraternity. She learned the drill, figured shooting schedules and dealing with the cast, catering to equipment needs, location demands etc.
Simran shared how she feels she must have irritated a lot of directors by asking questions at every step of the way, which she believes is the most crucial part of learning. Her idea of working in films, or anywhere else, also resonates with the kind of respect and admiration she has for the people she works with. "The art dadas, spot dadas and other crew are the ones who actually build the strength the film thrives on."
"Working behind the camera is not a cakewalk. In fact, working on a film set is not as glamorous as it looks"
She added that the general notion about people working in films, on and off camera, is that it's a glamorous world full of sparkle and shine. This, she said, is a false perception. "There's a lot of work we have to put it in. My life as an AD is not about Bollywood parties or hanging around with stars. It's exciting, but nerve wracking too. There's a lot to understand from breaking down the script to seeing what is required for the shoot," she reflected.
On challenges, sexism and equal opportunities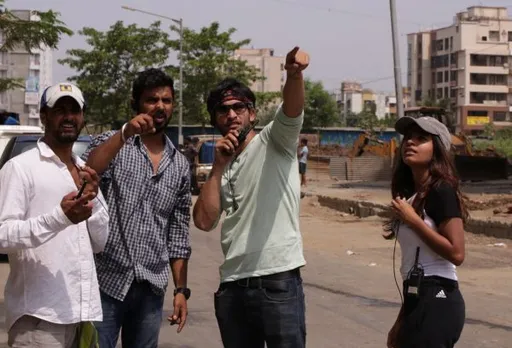 On a film set.
As a young girl on a film set, Simran believes "it's a challenge she has learned to face". She voiced how it's unfortunate that women, even today, have to put in extra efforts for people to take them seriously.
"People have these preconceived notions that girls either want to become movie stars, costume stylists or makeup artists in the industry. What makes it so hard for them to digest that there are plenty who also want to work as cinematographers, editors and directors?"
Talking about equality, Simran said she is positive because the new generation is more open to providing equal opportunities to younger people.
Simran shared that she has faced both direct and indirect sexism where people around her have tried telling her how being a girl, she is not fit for the job. "I know how to shut these people down. Also, it's sometimes best to ignore because there will be many who will bicker regardless. I believe in making my work speak for me."
Advice to aspiring ADs 
Simran said aspiring ADs must first understand the job role well and learn the ropes eventually. Patience, she advises, is a virtue one must develop in order to work behind the camera. "It's important to be respectful towards every job role. Also, understand where your passion lies, learn about storytelling, managerial work and build concentration. These few indicators help in surviving on a film set." 
"Stay true to what you believe in"
Simran added that girls must stand for what they believe in and this, she said, is required across professions. She also expressed that young girls must find support groups in family members, friends, colleagues or mentors to be able to share their experiences. "Another significant factor is independence. Financial independence for every girl is so important today. It's an amazing feeling and a different high," she said.
Simran understands the hard work it takes to be able to see one's name appear in a film's credits. "I'm aware of my progress and the fact that there's a gigantic tide of learning ahead. I'm taking each day as it comes because it's still a long journey to the day when I become capable enough to be able to narrate my own story," she concluded.
Featured image credit: Simran Gursahani
Also Read: Kanika Dhillon On Manmarziyaan, Writing, #MeToo And More