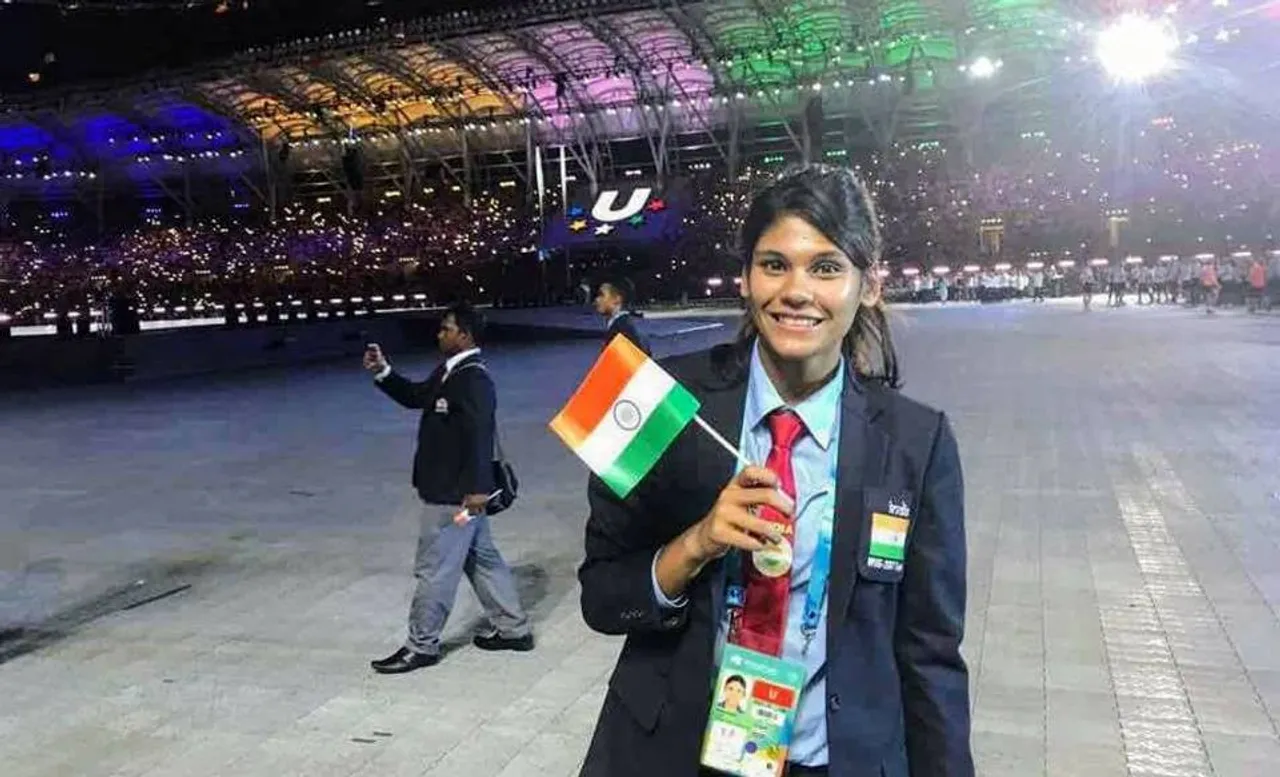 The Jakarta Asian Games will see many Indian sportspersons compete in disciplines which haven't found many takers in the country yet. Today, we meet Tezpur's Rodali Baruah, who is a leading black belt champion in Taekwondo and will represent will be a part of the Indian women's Taekwondo team in the upcoming games. Taekwondo has been contested at the Asian Games since 1986.
Here's why you should watch out for Rodali during the Asiad Games:
Rodali is the daughter of Anupam Baruah and Runa Baruah. She started Taekwondo training at a young age and since then has never looked back. Since she was in class 8th she has been practising the martial art form rigorously and actively participating in the games to master the sport. She has represented India in a number of Taekwondo Championships in the +73kg heavyweight category and has brought laurels to the country.
Career Highlights
Assam's Rodali Baruah shot to fame after bagging the bronze medal in the National Games. She also participated in the World Taekwondo Championships held in Korea in  June 2017. She won a Gold medal at the 35th National Senior Kyorugi and 8th National Senior Pumche Taekwondo Championships held at Visakhapatnam, Andhra Pradesh.
In August last year, she also represented India in Chinese Taipei at the World Summer University Games.
Rodali is a District Gold Champion with a ranking of 1, 17 and 86 in National, Asian and the World respectively. She is currently pursuing her Bachelors in Arts from IGNOU.
Read Other #WomenAt Asiad stories
Scorecard 2018: How Well Have Our Sportswomen Done?
Taekwondo is one of the toughest combat sports with very few sportsperson participating in it from the country.  Women's Taekwondo at the 2018 Asian Games will be held at the Jakarta Convention Center Plenary Hall, Jakarta, Indonesia from 19 August to 23 August 2018.
SheThePeople.TV wishes all athletes best of luck at the upcoming Asian Games
More Power to You!
Feature Image Credit: Northeast Today