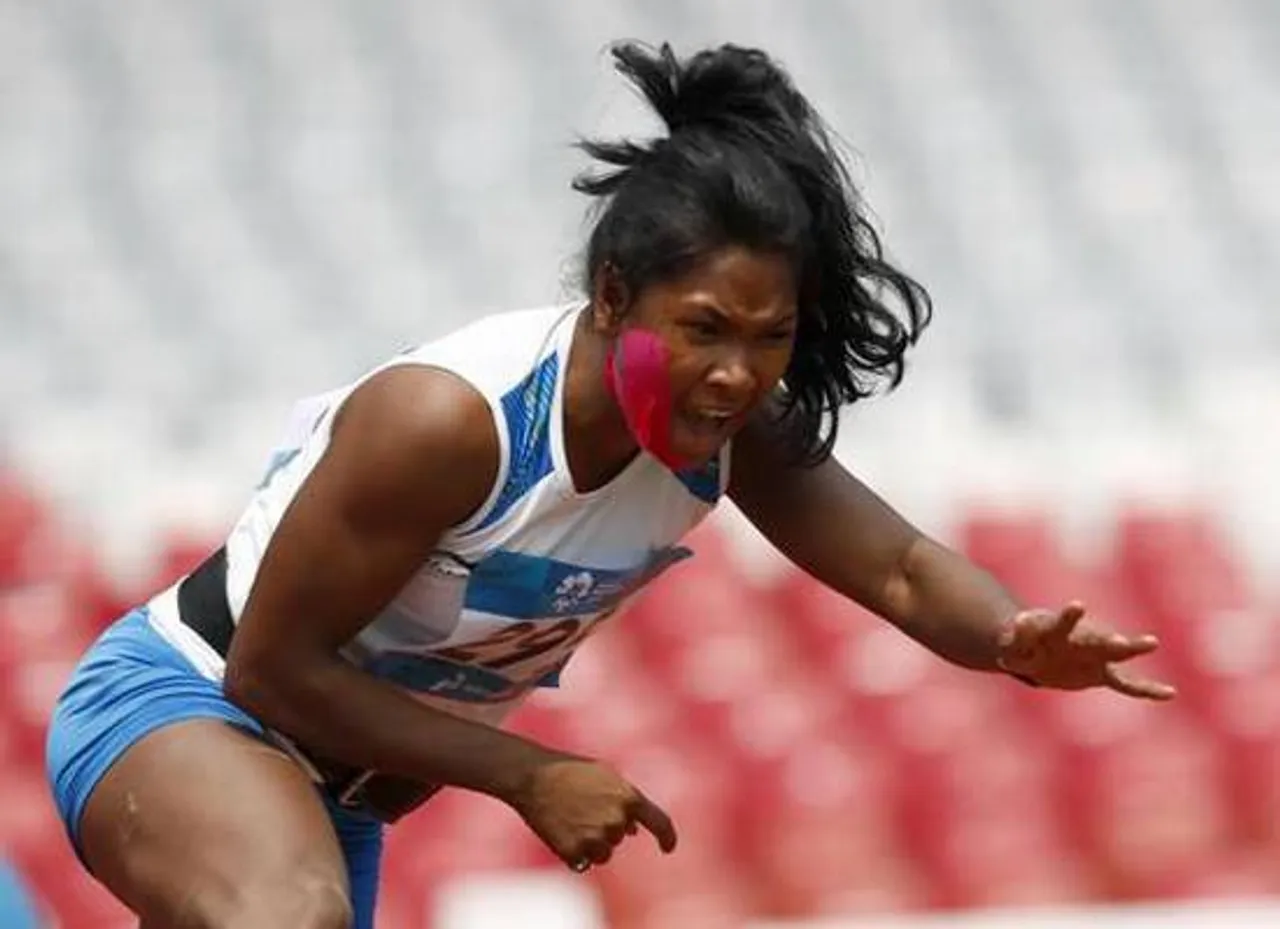 The Asian Games gold-medallist  Swapna Barman is all set to get customised shoes for her 12-toed feet. The Sports Authority of India (SAI) has brought her the deal with the footwear company Adidas. "After coming to know about Swapna's case, the Sports Minister immediately directed us from Jakarta to get customised shoes made for her. We have taken up the matter with Adidas and they have agreed to provide the footwear," SAI Director General Neelam Kapur told PTI.
Immediately after her gold medal win, when, despite having a killing toothache, Barman won the medal in the Women's Heptathlon at the Asian Games 2018, the sporting sensation issued a plea for shoes that fit her.  "Normal shoes don't work for me. There is a lot of pain when I wear any shoe, spikes or anything," the 21-year-old said after clinching gold, NDTV reported. Barman was born with six toes in both her feet, which increased the width of her feet making jumping difficult for her.
"Normal shoes don't work for me. There is a lot of pain when I wear any shoe, spikes or anything,"
Also Read: Know Your Asian Games Gold Medallist: Swapna Barman
She recorded a personal best of 50.63m in the javelin throw. The Heptathlon is a mix of seven events — 100m, High Jump, 200m, Shot Put, Javelin Throw, Long Jump, and 800m. This is the first ever gold medal for India in Heptathlon at Asiad and she is only the fifth woman to cross 6000 points!
Sports Minister Rajyavardhan Singh Rathore directed the concerned authorities to take up the matter on an urgent basis. "Yes, I got a communication from SAI, Delhi asking for specification to prepare Swapna's customised shoes. I am yet to meet Swapna as she is injured but I will provide the details soon once I meet her," Swapna's coach Subash Sarkar said from Kolkata.
"Once I informally told an SAI official about the shoe issue but I never took up the matter seriously. Actually I didn't want her to alter things just before the Asian Games as she got adjusted to the regular shoes and was doing fine. Trying a new shoe just before the Games could have been adverse," he said.
"And she hadn't gained fame at that time. Now after winning the gold, she has become a celebrity and every company is trying to get mileage out of her."
Feature Image Credit: Sportstarlive