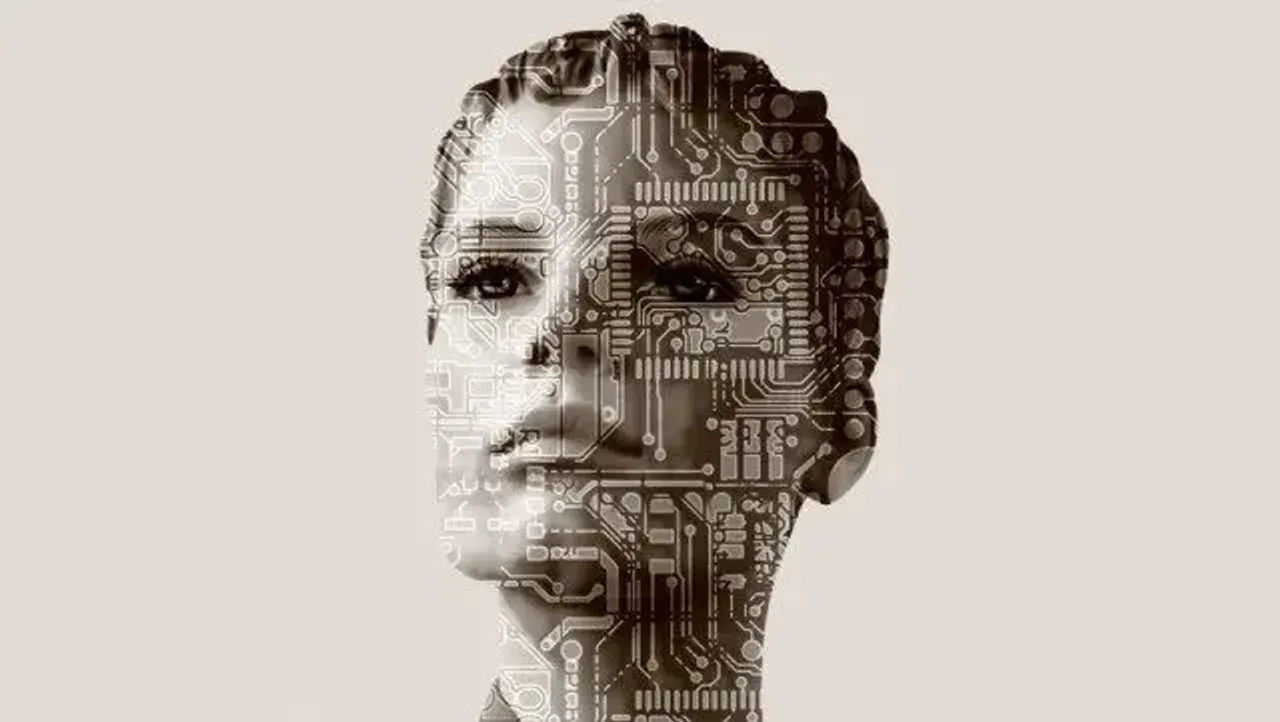 We aren't yet in a world where robots are at our beck and call, but we do see the all-pervasive Artificial Intelligence. Many of us chat with Apple's Siri and Microsoft's Cortana for functional work, as much as test questions just to enjoy the funny answers. Mark Zuckerberg of Facebook announce his latest AI friend Jarvin a few weeks ago, releasing an elaborate video on how Jarvin is helping him take care of his daily life.
But there are some questions on gender-representation in AI -- is anyone putting thought into coding to make it gender-just? (In fact, we were asked this very question earlier on the sidelines of a panel at the Times Lit Fest in Delhi, by an audience member.)
"It's only natural that the AI we build mimics what we've fed it, until it eventually develops agency of its own, which could be good or bad. As an industry, we need to think about what we're teaching our AI," Ashwini Asokan, founder of the Chennai-based startup MadStreetDen tells SheThePeople.TV.
"It's like having children," she adds. "You are transferring your values, your thoughts, biases and it's your duty as a parent to some extent to instil in your child, ways of learning and absorbing the world around them, that is bias-free and fair. Every line of code we write, every feature we put in products - we need to ask ourselves, what effect does this have on the way the world will be interacting with it."
Taking a step back, is there a problem of gender representation that will have have future ramifications? To start with, there do seem to be few women at leadership level. We put that question to Ramya Joseph, founder of Pefin, the world's first AI financial advisor, who tells us it isn't true that the industry or tech is anti-women or hostile to women.
Also Read: Artificial intelligence is about everyday lives: Ashwini Asokan
"I don't see tech or AI as hostile to women. There are many successful women in AI both at the academic as well as industry levels. And even on my team at Pefin, women hold senior technology positions. There tends to be a misconception that tech tends to attract a "geeky" or "techy" kind of personality, which is not the case at all," Ramya says.
She talks about her own journey into AI and setting up Pefin and said that after her Masters in AI and about five years in financial services in the US, she realised that there was a dearth of options for the average consumer to get financial advice.
"It was either very personalized and expensive via a human advisor or very rudimentary, cheap and generalized. Falling back on my AI background, it felt like AI could provide personalized complex advice at five percent of the cost of what is currently available. That's where the idea of Pefin originated. Pefin stands for PErsonalized Financial Intelligence," said Ramya who is an NRI based in New York,US.
Also Read: Meet Lakshmi, the Country's First Banking Robot
While people get scared of bots since there is a presumption that they might take over manually done jobs just like machines, AI is a safer bet.
"That's the kind of image people have about robots but AI is much more than that. I actively show stories to ensure that people see all kinds of uses by AI that it is very useful to do daily chores and there is nothing to fear in AI (at least not yet)," Ashwini told SheThePeople.TV in an earlier interview.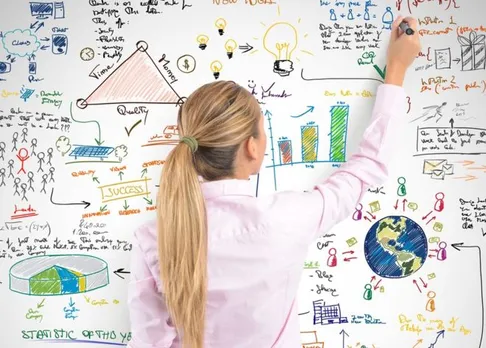 Women in tech. (Photo Credit: BBC)
Also Read: Aditi Prasad and Deepti Rao: Sisters inspiring women to take up coding, tech and robotics
Aditi Prasad, COO of Robotix, earlier told SheThePeople.TV that she and her team start training kids on coding and robotics at the age of 4! Laughing off the question on fears about robots taking over jobs, she did say that they're training the workforce of tomorrow.
Also Read: She Leads the Internet: The Digital Women Awards Panel
"Now AI is an ability for a machine, an otherwise non-living thing, to recognise the world around it, understand it, interact with it in a meaningful way and learn to grow and live in it. And so, it is very important that we manufacture products that are bias-free especially in AI as it reflects what we as a society are," says Ashwini.
"Women have very good understanding of human behaviour and as we see more technology based AI applications, it would be natural for women to enter the field of AI," says Ramya.  
Will we see more women entering the field of AI? Especially as we see more tech-based AI applications. "I think as more women are exposed to the space, they would find it a natural fit. I am a stronger support of #womeninSTEM and encourage more women to join fields like AI," she adds.
Ashwini also agrees with Ramya, saying, "People often think AI is about Computer Science. AI is about policy, people, ethics, product, design, law, communities, countries and so much more. Women across all walks of life and professions have a role to play here."
She is all up to help anyone understand AI and both of them are quite active online.