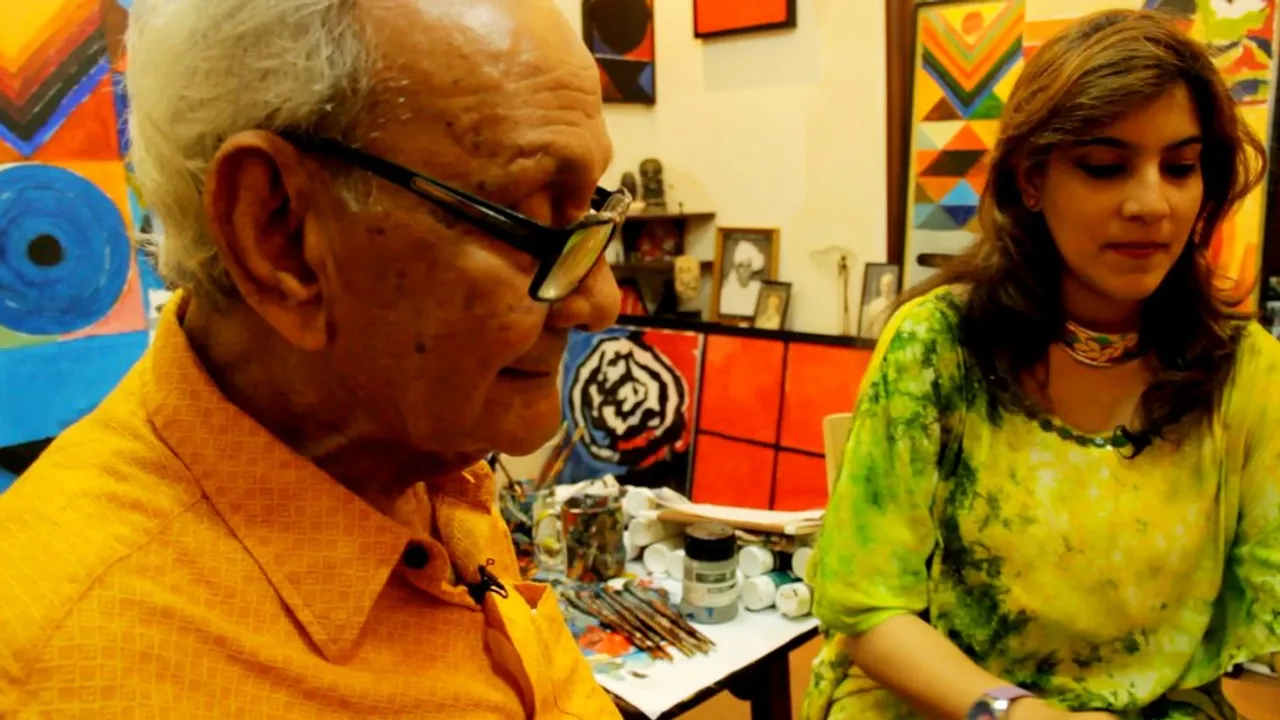 By Ria Das
Legendary Artist SH Raza (Syed Haider Raza) passed away at the age of 94 on July 23rd. Born in Babaria, Mandla, in Madhya Pradesh he went to Mumbai in 1947 to study art at the JJ College of art. It was here his work caught the attention of visiting American and German professors who encouraged him.
Raza made the bindu famous the world over by using it as a centrepiece of his art works. For his followers and collectors that bindu - later named the razabindu - was much more than just a dot. "More than just a geometric pattern! A symbol of the cycle of life, of hope, energy, recreation and originality," says Sahar Zaman, Art Curator and Founder of Hunar TV.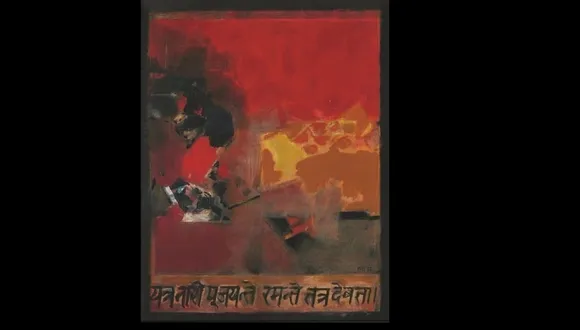 He was an artist who had European styles steeped in Indian traditions. Zaman describes that ability as unique where "he created a language that appealed to both worlds. Indian philosophy and beliefs dressed in European style." Raza was awarded the Padma Shri and Fellowship of the Lalit Kala Akademi in 1981, Padma Bhushan in 2007 and Padma Vibhushan in 2013. He was conferred with the highest French civilian honour, the Commandeur de la Legion d'honneur as well.
Although women were not centre characters of Raza's work, he did some paintings dedicated to the power of women. One of his paintings was called 'Gods dwell where women are adored.' Zaman reflects on her meeting with Raza a couple of years ago and recalls him 'a charmer.' He was in love with his French wife because of whom he lived a big chunk of his life in France. "Quoted the best of couplets to me. For the last time when I recently met him, there were times he didn't understand my words. So he best responded , 'You are beautiful'."
His legacy? "Apart from being one of the biggest contributors in re-defining the language and style of Modern Indian Art, the setting up of the Raza Foundation, which promotes new talent and offers an active platform for disucssions on Indian art," says Zaman.
What Made Sahar Zaman To Switch From Television Anchoring to Art: Read Here