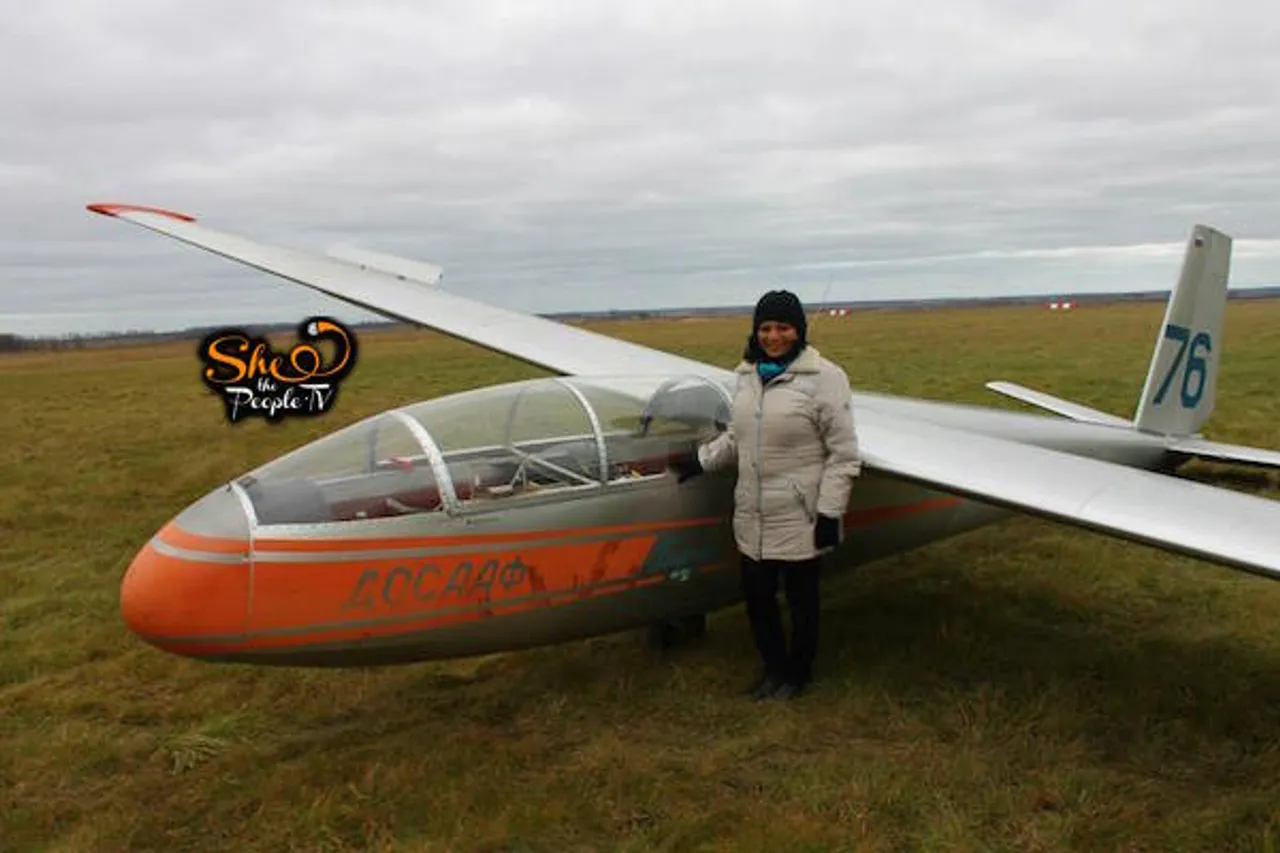 A hot and dusty path to the village, an elderly man feels a sudden tightening of his chest and is sweating profusely. An attendant from the primary health centre runs up to him with life saving medication and admits him. A life is saved.
The family is away at a wedding in another city, the father; a heart patient on treatment prefers to stay back. The family is not worried, as any fluctuation in his heartbeat will be transmitted to his doctor's mobile and help will be on its way.
Bengaluru based recipient of Vishwa Mahila award for Outstanding Woman Achiever in Karnataka, Dr Arathi Singh and the team at Cardiac Design Labs are part of a startup that combines communications and cardiac monitoring technology. It's an effort to create high end medical devices for use in rugged rural and sub urban conditions. Through technology a cardiac patient can be monitored from home.
Bengaluru – based doctor Arathi Punitha received her MBBS degree from Mysore Medical College in 1989. She has over 23 years of experience as medical practitioner in the Indian Air Force working at several air bases around the country working  as medical officer for women and child welfare and school health. She continues to work with a reputed NGO on reproductive health, anaemia awareness and weaning technology. She also worked in Moscow assisting the Indian Embassy in raising funds for orphanages in Russia.
Arathi what led you to consult with Cardiac Design Labs? Share a bit about your journey and life in the Indian Air Force.
I chose to consult for Cardiac Design Labs as it deals with preventive medicine, a subject very close to my heart. I found the idea extremely innovative and it certainly addresses the need of the hour. My journey has definitely been along a road less travelled! I started in the Air Wing of the National Cadet Corp and soon realised I had an aptitude for flying as I easily won the State Gliding Championship and then went on to win two golds for Karnataka at National level in Delhi. Winning the open against boys was extremely challenging especially as flying over Delhi in mid winter was so different compared to flying over warm blue Bangalore skies in an open cockpit. All this held me in good stead for the rest of my life and gave me the grit to face its funny twists and turns.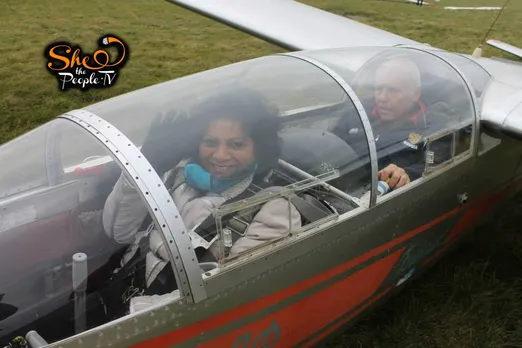 Arathi Singh SheThePeople
Soon after, I joined medical college as there was no place for women in the IAF in the early 80s. Medical college impressed upon me the importance of preventive medicine and I had the privilege of working for Dr Tara Gopaldas on numerous prestigious projects for OMNI ILSI and Thrasher Foundation providing technical support to NGOs working in the area of public health and nutrition. I also worked with University of Washington, Tacoma and Central Institute for Youth and Educational Television of the Bavarian Broadcasting Company. Closest to my heart was the project I conceived and co-ordinated for Thrasher Foundation, working on anaemia and reproductive health awareness in women workers of garment factories and tea plantations.
Following this I worked in UP and Punjab in areas of school health spreading the mantra of iron and deworming .
What's driving the intent at Cardiac Design Labs? Tell us a bit about the device which is a remote cardiac monitor and how it uses tech to alert cardiac issues. 
India has 64 million cardiac patients and only 4000 cardiologists. This device is a revolutionary breakthrough for patents far from any reliable intervention. Patients who wear this device are monitored miles away by a cardiologist who can then advise the doctor at the primary care unit on how to manage the patient. This is one quick solution to the long waiting queue in every hospital.
A cardiologist will be able to diagnose a patient remotely from his cell phone. It provides real time analyses and generates instant alarms on episode detection, thus enhancing patient care and safety. It gives new possibilities for monitoring of vital parameters with wearable biomedical sensors and will allow the patient freedom to be mobile under continuous monitoring and thereby offer better quality of patient care.
The first of such a product MIRCaM  is an intelligent remote cardiac monitor that brings in features of a holter and cardiac monitoring system. MIRCaM stands for Mobile Intelligent Remote Cardiac Monitor. MIRCaM comprehensive suite comprises of a Bodyworn unit, Patient's Bedside Unit, MIRCaM Doctor's Terminal and MIRCaM Doctor's Mobile App. The built in intelligence allows the device to detect cardiac events that may arise from cardio vascular diseases. The device features can be accessed either through a web based interface or through a built in LCD on the device. The telemetry function on the device allows the cardiologist to connect to the device remotely to diagnose and monitor the patient in real time. Also the recorded data is uploaded to a central server to be accessed offline.
This device provides real time analysis and generates instant alarms on episode detection. It consists of a body worn unit, a bedside unit a MIRCaM doctor terminal and a MIRCaM doctor's mobile app.
The biggest challenge we will face is to keep the cost down so as to get widest reach.
What keeps you energetic and interested at your job?
What keeps me going is the gift of patience and the conviction of the importance of preventive health in children, young women and the elderly.
What about your job do you find most challenging?
As an Indian woman juggling home and work has been my biggest challenge more so because we are in the Air Force and have had to move almost every two years! However every now and then the clouds part and the sun shines through making everything worthwhile.
What has influenced you the most on your way till here?
We move almost every second year as I told you and strangely that has given me the strength to explore a new state and way of life and turn what could be a negative situation into a positive one. I have made every move a part of my learning curve and it has definitely allowed me to mature professionally.
What do you consider to be your greatest achievement so far?
My greatest achievement so far apart from my flying trophies having to been able to touch the lives of over 500 women working in garment factories in suburban Bengaluru creating awareness on anaemia and reproductive health.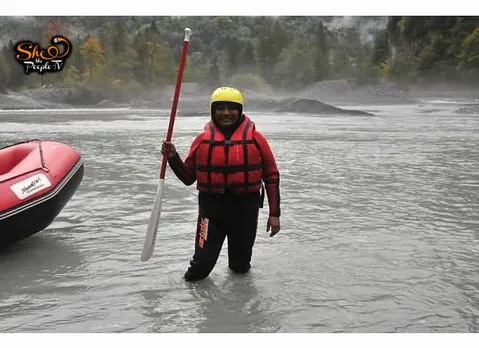 Arathi Singh SheThePeople
What do you think is the single most important reason for your success?
The reason for my success is my ability to bounce back no matter what. I follow no guidelines. If one chalks down plans for the day, one will not be able to think beyond those options. I must add my unshakable faith in God who guides my every step.
What do you think are the particular strengths women bring to work?
I see both men and women being strong and capable of working together to making a difference together as two sides of a coin and have brought my son and daughter up in a similar belief.
One piece of advice for women looking to have careers in the medical field?
Stay true to your inner calling and remember it is not always about the money.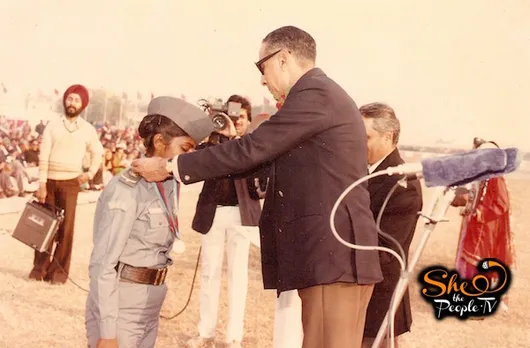 Arathi Singh SheThePeople