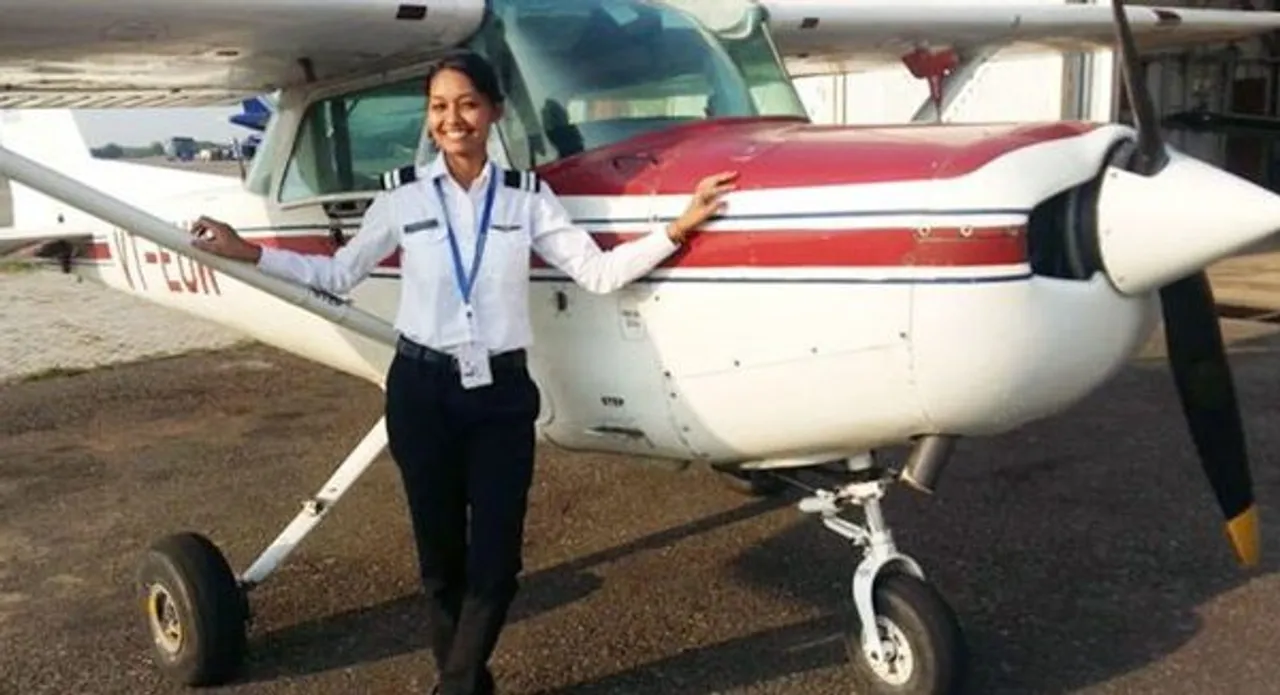 Anupriya Madhumita Lakra from Naxal affected Malkangiri district of Odisha has become the first tribal woman to become a commercial pilot. The 27-year-old's father Mriniyas Lakra is a police constable in Odisha. She has dreamt of becoming a pilot since childhood. Anupriya is now set to join Indigo Airlines as a co-pilot sometime later this month. She credits sheer determination and hard work for the achievement.
Key Takeaways
Anupriya Madhumita Lakra, a native of naxal affected Malkangiri district of Odisha, is now a pilot. 
She will work with a private airline as a co-pilot. She would be initially posted in Singapore. 
Anupriya became the first tribal from the state to become a commercial pilot.
Her father Mriniyas Lakra is a police constable in Odisha. 
Early life
Anupriya's family hails from a modest background and lives in a Maoist affected Malkangiri district. So funding Anupriya's higher studies was a challenge for them.
Anupriya moved from her hometown to Semiliguda to complete her HSC Examinations from the Jeevan Jyoti School and went to the Sundargarh College to complete her intermediate studies. She had no intention to settle for less as the young girl always wanted to fly. Her family supported her dreams and Anupriya shifted to Bhubaneswar for higher studies. It was during the time at an Engineering college in Bhubaneswar, Anupriya realised her true calling. She left Engineering halfway and took admission at Government Aviation Training Institute (GATI), Bhubaneswar,  in 2012.
ALSO READ: For The First Time Tribal Women To Drive MSTRC Buses In Maharashtra
Proud and supportive parents
Training to be a pilot for a girl from a middle class family isn't easy. Anupriya's family is financially challenged but has never compromised with her education. "Though it was difficult for me to fund her pilot training, I took loans and got help from relatives. I always ensured that my daughter gets an education in the field she wanted to," said her constable father.
Anupriya's mother Jimaj Yashmin Lakra, said she has made the family and the entire state proud. She claimed that they had small resources to support their daughter but dreaming less was never an option. "We are happy that she has become what she always dreamt of. I want my daughter to be a source of inspiration for all girls. I urge all parents to support their daughters," said Jimaj, who lives in a dilapidated house in Malkangiri with her husband and son, Hindustan Times reported.
READ: Woman Born In Refugee Camp To Become Youngest Afghan Pilot To Fly Across World
We also had to take loans to meet her study expenses for over seven years. She had to appear in several examinations to get the commercial pilot's licence. But we never wanted her to stop dreaming. -  Jimaj, Anupriya's mother
Offer came in
Anupriya has recently got an offer to work with a private airline as a co-pilot. She would be initially posted in Singapore.
Chief minister Naveen Patnaik took to social media to congratulate Lakra. "I am happy with her achievement. She will be a role model for several girls," said Patnaik.
Though Odisha has a literacy rate of 73 per cent, only 41.20% of its tribal women are literate.
Feature Image Credit: Odisha Diary