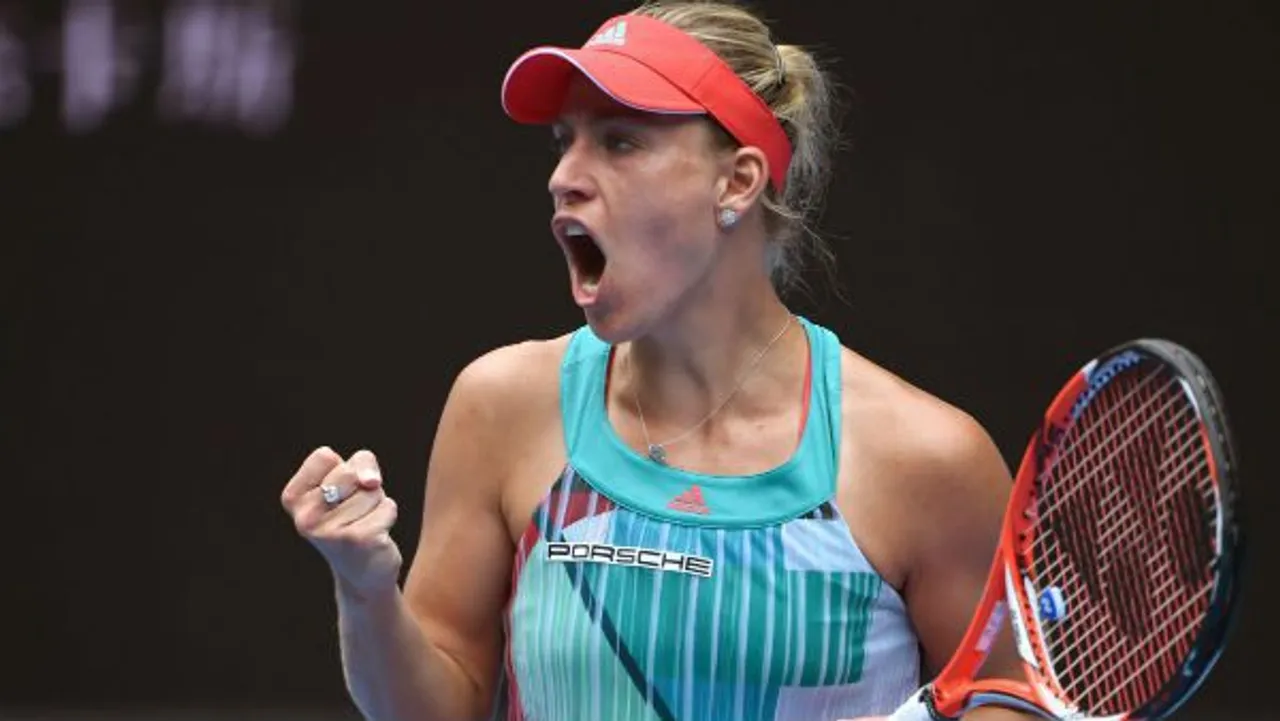 Tennis ace Angelique Kerber has regained the No. 1 rankings in the WTA, dethroning Serena Williams who has slipped down to the No. 2 spot. Germany's star player reclaimed the spot from Serena on Monday.
Kerber has become No. 1 for the second time, six months after gaining the spot for the first time after the US Open win last year. With this, Williams' dominance at the top ended after 186 weeks.
Kerber will start her Miami Open campaign against Duan Ying-Ying on Friday while Williams will give her second straight WTA Premier Mandatory event a miss due to a knee injury.
Also Read: Ten Leadership Skills we can learn from Serena Williams
Without letting this newly gained status add any extra pressure on her, the 29-year-old Kerber is confident of securing her first tournament win of 2017. "I am number one again but this is not what is really important for me. What is important is that I go out and play good matches, that is why I am here," Kerber told reporters on Tuesday, Yahoo.com reported.
READ:Serena Williams Engaged To Alexis Ohanian
"I think I have got used already to pressure. This is not a problem at all. Of course it is a new challenge, a completely new year for me, so I think it's not so easy but in the end, it is just the beginning of the year, I am feeling good and practising good and I still think I can have a good year," she added.
Williams defeated Kerber in January when she won the Australian Open, her 23rd Grand Slam title. But then Williams slowed down because of her knee injury that stopped her from going for the Indian Wells earlier this month and the Miami tournament which begins on Tuesday.
Also Read: 'Da Da Ding' and get sporty: Nike tells Indian women
We congratulate Kerber for an outstanding victory and gaining the top rank. Hats off to Serena for remaining at number one for so long. You both are the flag-bearers of sportwomanship worldwide!
Feature Image Credit: oddsmarket.com
Join Us on https://www.facebook.com/SheThePeoplePage
Follow Us on https://twitter.com/SheThePeopleTV