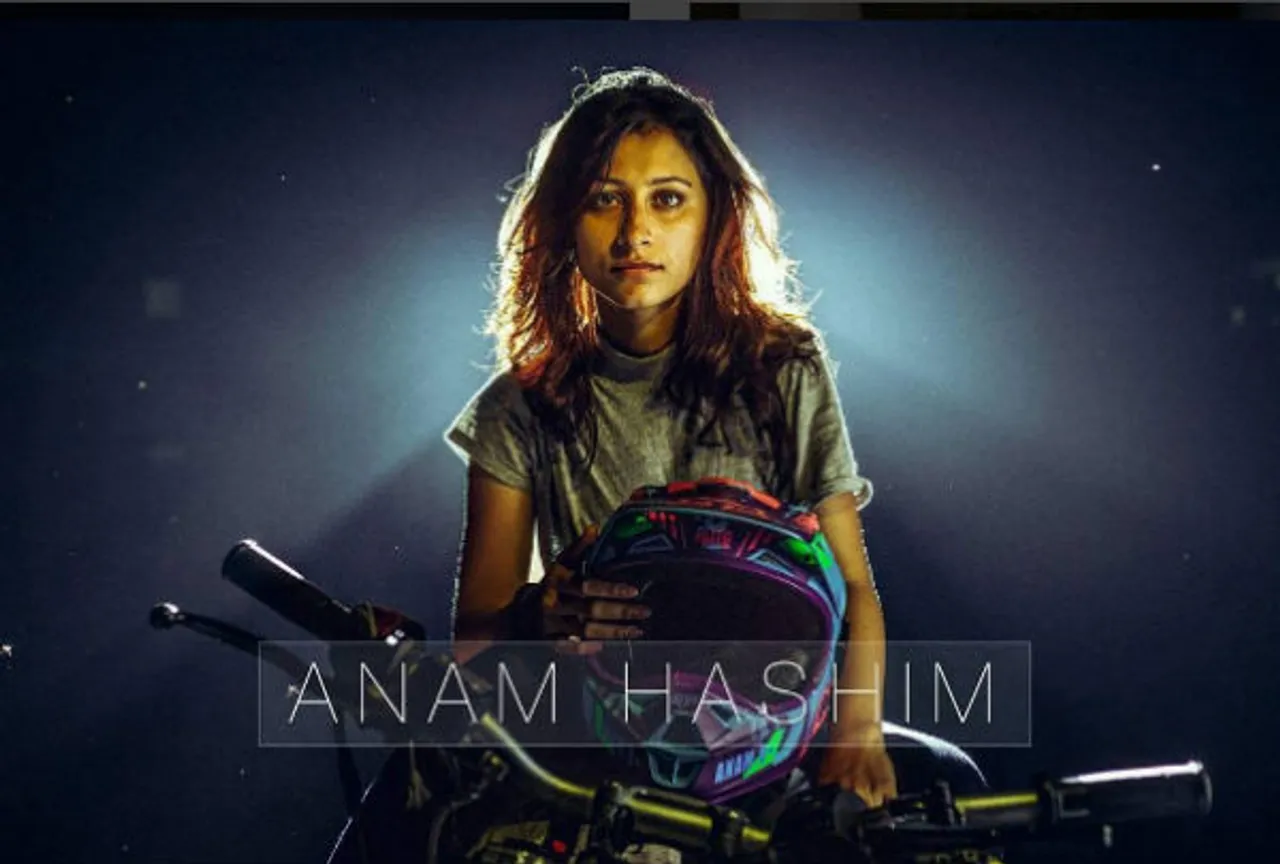 This 21-year-old can give seasoned bike riders a serious run for the money. Meet Anam Hashim, India's youngest woman stunt rider. She has also scaled the highest motorable road, the Khardung La Pass, twice, that too on a scooty for a TV show, according to an interview with Business Insider. 
 "A bike doesn't know your gender."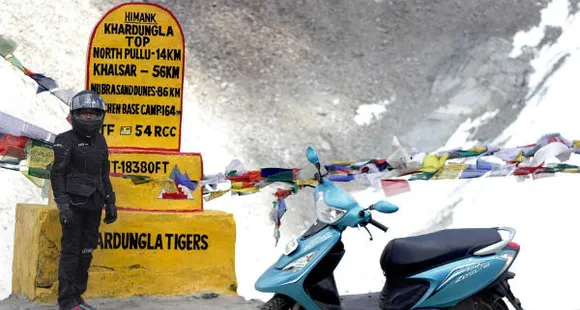 Image Credit: indiatimes.com
Anam rode almost 2,100 km -- all the way from Jammu to Khardung La top -- last year. With this feat, she entered the Indian Book of Records as the youngest female rider to scale the Khardung La Pass at the age of 20. On the second trip to Khardung La Pass, Anam led a group of 10 girl bikers as a part of TVS Scooty Zest Himalayan Highs Season 2.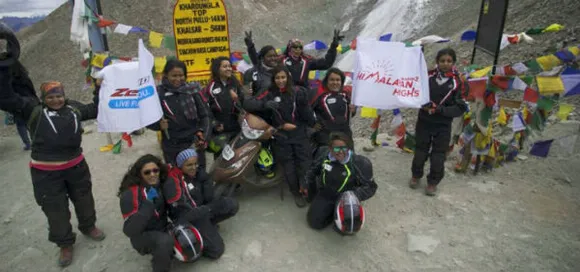 Anam inherited her passion from her father. He taught her how to ride a bike but a father would always be little sceptical about his daughter performing dangerous stunts. But when he saw that she was passionate about performing stunts, he couldn't resist but support her.
Interestingly, a video of Anam, where she was seen performing the 'Christ' stunt, went viral and made her an overnight star. "I was very much fascinated by stunts and I decided to go for it on my Activa. I did a 'Christ' and was able to pull it off in the first go. That's when I thought that if am able to do it on a non-gear bike, which is far more difficult than doing it on a motorbike, I will opt for this career," she said.
It's nearly three years that Anam has been performing stunts and she couldn't be happier. "I always had a thing for two-wheelers and used to go gaga over motorbikes and engines since childhood. During my school days, I used to get thrilled watching guys doing bike stunts on the road," said Anam, adding, "When I used to see guys doing wheelies and performing stunts, I used to think why can't I do this? I then began my research and decided to take up this sport professionally."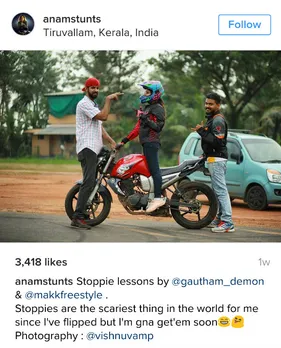 What does the future hold for Anam? The professional stunt rider is now learning dirt biking and hoping to compete in International Stunt Riding Championships. 
"Everyone told me stunt riding was a male-dominated profession and it was nearly impossible to convince my parents for stunting. My mother still doesn't approve of it. But, now when I see myself standing at such great heights, I feel it was all worth it."
Anam's biggest aim is to contribute to improve the bike stunting scene in India, especially for girls.
Pat on the back Anam! Keep the swag on!