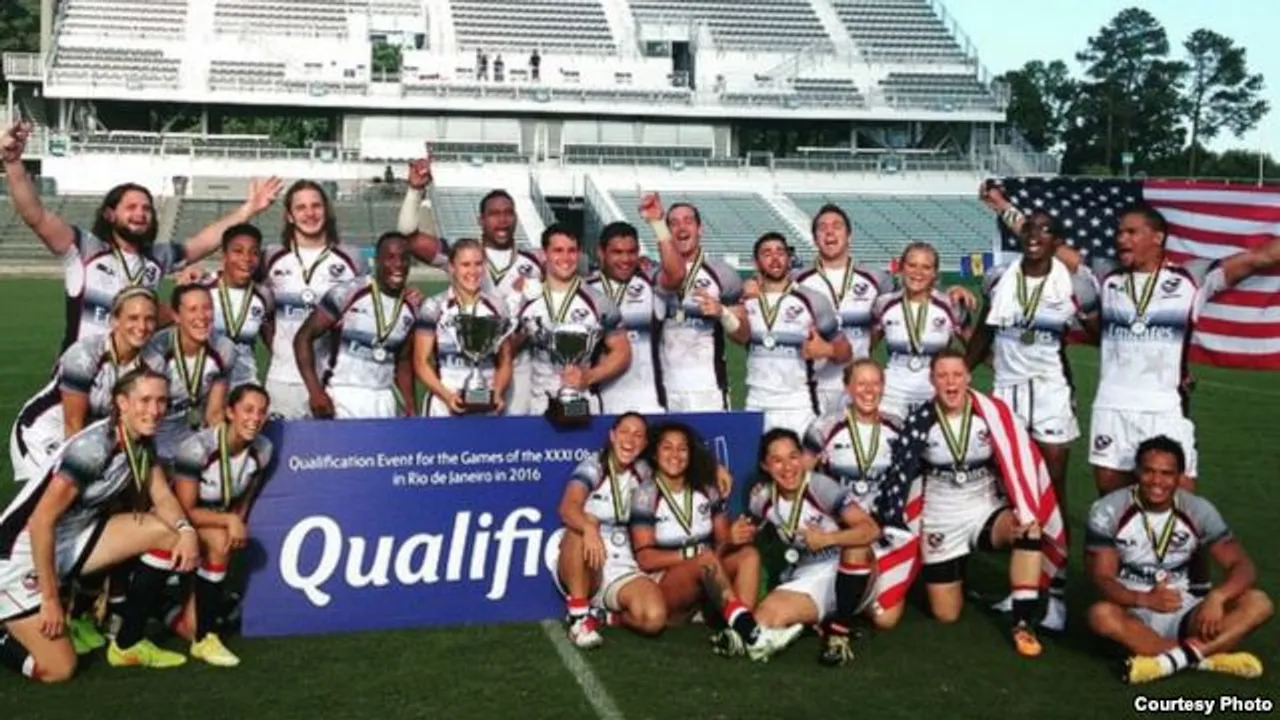 This time's Olympics has much more to offer to athletes than the usual. After a long wait of 92 years, rugby sevens is making a return to Olympics in Rio. And this time it is not just going to be with the men's team but the women's team has also made the cut.
The sevens game is supposed to have only seven players rather than the original 15 players on both sides. The U.S. Eagles team of men and women was selected to go for Rio earlier in this month. This announcement was made after both the teams won at their separate finals in the North America and Caribbean (NACRA) Olympic qualification tournament in Cary, North Carolina.
Also read: Countdown to Rio: Tracking India's Women Olympians
"I'm absolutely excited and thrilled just to be there for the thrill of the Olympics and being a part of the U.S. program. This was a dream and a goal to get it back into the Olympics. We just couldn't be more excited to cheer on our men and women," said Price and Daniela Mogro who played rugby professionally for the U.S. Women's rugby teams from 2002-09 to 12 news. The two women are going to Rio as supporters of the game however they have played World Championships in Hong Kong and Dubai in the past.
The Australian women's rugby team is driven by Ellia Green. The 23-year-old has been a track sprinter in the past and is a recent convert to rugby.
"She's probably the fastest runner in world series women's rugby... and she certainly sets the field on fire," coach Tim Walsh told Reuters before the squad departed for Brazil.
Green is accompanied by team mate Amy Turner who has been playing rugby for the past 24 years now. Turner is the most experienced of the lot coming from the land of rugby players in Tokoroa, a New Zealand town of merely 14,000 large population.
Also read: Countdown to Rio: Making History, from PT Usha to Deepika Kumari
The last time rugby was a part of olympics was in 1924 Summer Games in Paris. That time, U.S. men won the gold in the traditional rugby style with fifteen players on each side.
As the women's rugby teams get ready, it is time to watch the magic unveil at the Rio grounds. A lot of attention has been showered on women athletes this time,  however, a large distance is yet to be covered in terms of people's faith in women's team so as to increase investments and sponsorship.
Feature Image Credit: Vao News