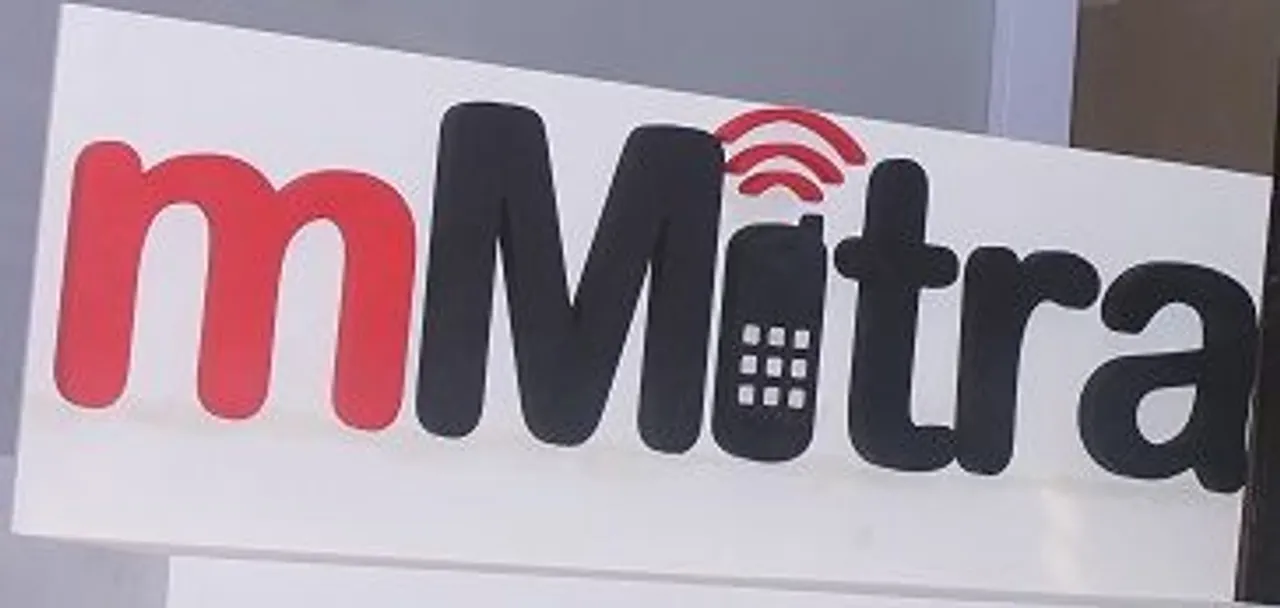 It's an irony that in this modern age, childbirth in urban slums of India is still dangerous for women. In a bid to ease the process, pregnant women can now seek help via the mMitra app. It's a free voice calling service that caters to women who seek pregnancy-related help or any other "sensitive, personal issues" that might be awkward to discuss with anyone else.
#HIV #AIDS program, an add-on to #mMitra voice call service to reduce the #transmission of #HIV from #mother to #child will be live in Pune! pic.twitter.com/Yv5mC79HnB

— ARMMAN (@armmanindia) December 29, 2016
Even though women-health issues need crucial attention, many of them still shy away from disclosing health matters even to a doctor. It is this segment that will greatly benefit from this smartphone app.
Also read: Two inspirational women who campaigned for women rights in India
Just like many families live in Mumbai's crowded Dharavi (the biggest slum in the world), Anwari Begum and her husband Ajibur Rehman (a craftsman) moved here in the hope of a better life. Today, she is a mother of five, but the city hasn't had gifted their family much. Fortunately, Anwari came to know about the app and its features, and had a healthy delivery with the recent birth of her daughter. The app has all answers to her enquiries related to her health, feeding practices or immunization.
Also read: Cervical cancer big killer worldwide: Indian rural women largely unaware
The Mitra (friend) or confidante's warm voice appears to be like that of a neighbour who dole out pertinent advice to pregnant women on healthcare, both in the prenatal and postnatal stages on a daily basis and when it's used frequently, the app increases its individual accuracy. Designed especially to serve various slums, this app became a part of Anwari's life. When asked in what ways the app benefited her, an elated Anwari replied,
"Both my husband and I listen to the messages on the mobile. I can't read that well, but by regularly listening to the clips I have learnt a lot,"

reported by the Better India
Also Read: PM Modi announces scheme for pregnant women
The mMitra programme is the brainchild of ARMMAN (Advancing Reduction in Mortality and Morbidity of Mothers, Children and Neonates), a non-government organization focused on pregnancy tracking tools that helps reduce maternal, neonatal and child mortality and morbidity among the impoverished urban and rural communities. A free mobile voice call would give you accurate  information like food and nutrition tips, timely prompts for regular doctor visits, or post child-birth care.
#Mumbai Smiles #ngo at mMitra #Conference by ARMMAN, along with some #beneficiaries: https://t.co/J1bQN3hDBH#health #awareness #feedback pic.twitter.com/YvCUht9W8Z

— Mumbai Smiles (@MumbaiSmilesNGO) December 21, 2016
According to the World Health Organisation's data, India witnesses nearly five women's death in every hour due to overdose of pain or complications during childbirth. While problems are much less among the educated class, the slum (or rural) population often suffers from miscarriage (for not having accurate knowledge) or death of infants. In such a scenario, an initiative like the mMitra is an additional friend for women at home to avoid any pregnancy-related mishap.
30 #AshaWorkers from #Vatad #Malgund trained will enroll #pregnant women #lactating #mothers from 11 subcenters 2 PHCs for #ANC #PNC #mMitra pic.twitter.com/x5oHAHfXkL

— ARMMAN (@armmanindia) January 9, 2017
To register for the mMitra app, type it out on a primary mobile number with a consent signature. No monetary subscription is involved.
We are extremely proud that #mMitra has been showcased @CES #CES2017 event of the #Consumer Technology Association https://t.co/1PKPosmOpW pic.twitter.com/n1TLHziHCq

— ARMMAN (@armmanindia) January 6, 2017
20.12.2013 #mMitraLaunch; 20.12.2016 #mMitra has enrolled over 600,000 women in 7 states and touched over 1.2 million lives @hegde_aparna pic.twitter.com/4mCx8UxpXD

— ARMMAN (@armmanindia) December 20, 2016
Those who need to be enrolled can go to health workers posted in the antenatal/postnatal clinics of municipal hospitals and maternity homes, who register women during their first check-up visit or have a chat with community workers of the partner NGOs, who make home visits in slum communities. They will help you out with this app.
Also Read: Opinion: Women need to stop drinking because they get pregnant?
Feature Image Credit: indiannewsandtimes.com
Join Us on https://www.facebook.com/SheThePeoplePage
Follow Us on https://twitter.com/SheThePeopleTV