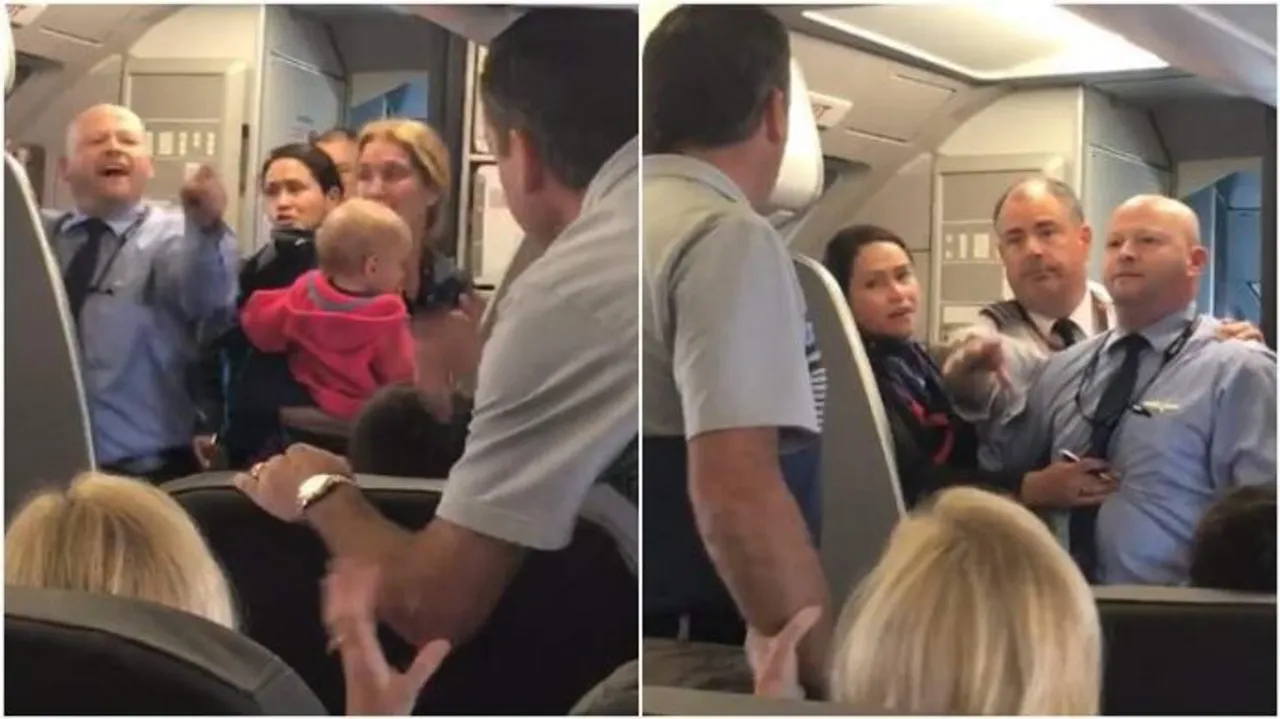 A video showing a confrontation between a passenger and a flight attendant aboard an American Airlines plane has surfaced on social media. The video depicts a woman crying and asking the American Airlines staff to give her back her stroller.
It was posted by Surain Adyanthaya who commented that the flight attendant "violently took the stroller from the lady with her baby, hitting her and just missing the baby. Then he tried to fight a passenger who stood up for her".
The incident comes only two weeks after United Airlines was embroiled in a controversy, where a flight attendant dragged a passenger from his seat, and injured him. He suffered a concussion, a broken nose and lost two teeth.
The flight attendant was also rude to the passenger who had tried to stand up for the lady. The passenger had challenged the flight attendant saying, "Hey bud, you do that to me and I'll knock you flat," to which the flight attendant replied, "Hit me, hit me… bring it on."
American Airlines has said that they have seen the video and have started an investigation.
"What we see on this video does not reflect our values or how we care for our customers," it said.
It also apologised to the passenger, her family and the other customers. The woman was upgraded to first class and the attendant has been removed from duty.
American Airlines Employee Suspended after He Allegedly Hit Mother with Stroller https://t.co/oZegtki7r7… pic.twitter.com/TOi2nqrL10

— CitizenSlant (@CitizenSlant) April 22, 2017
Another flight passenger has a different story. He posted that the woman apparently escalated the situation and started screaming at the flight attendant at the top of her lungs. "From what I say if anyone from American should have been punished it should be the ground crew who somehow let this woman on board with a full-size stroller."
Also Read: Video Of United Airlines Passenger Being Forcibly Deplaned Sparks Anger
Picture Credit: Info News Media