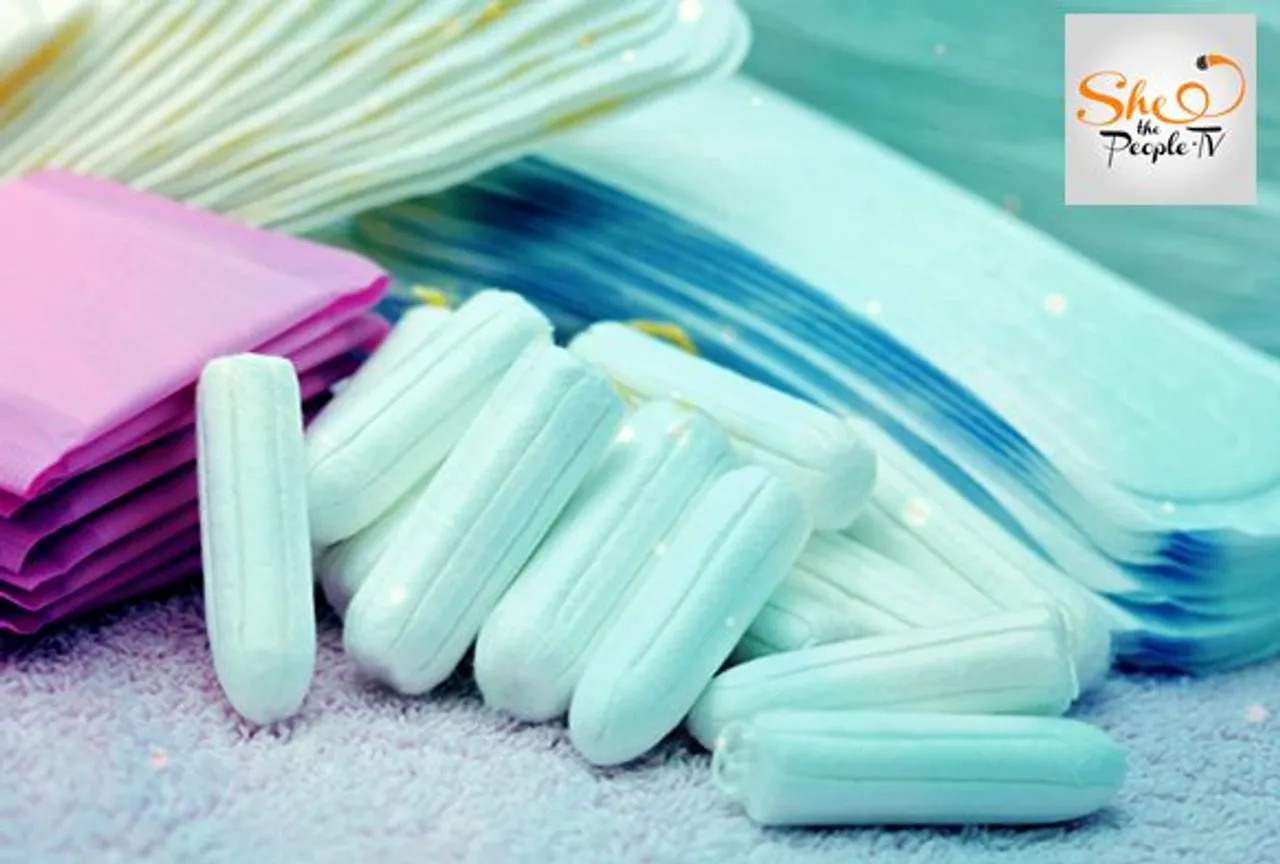 The Goods and Services council has announced tax rates for 1,211 items and it is not good news for those expecting an exemption on sanitary napkins. There have been various tax slabs under which the items are segregated. The recent announcement says that items like sindoor, bindi, bangles will be exempted from any tax while the most important thing a woman needs to use every month -- sanitary napkins, towels and tampons -- will be charged at a tax rate of 12%.
If condoms can be free, sanitary napkins cn b atleast tax free.This is a necessity, not a luxury.Anyway 88 % rural women not able to use it.

— Monika Bhardwaj (@manabhardwaj) May 24, 2017
There are three other tax slabs at 5%, 18% and 28%. The only relief for consumers is that earlier, sanitary napkins were taxed at 14.5%, which has come down by 2.5% now.
However, this is not what was being demanded through petitions. Since the debate on GST tax rate modification began, many campaigns for revocation of taxes on sanitary napkins have been doing the rounds. Activists feel that since bleeding during menstruation is a natural act for which women need to use sanitary pads, tampons and other things to maintain hygiene, the government should take into consideration what is important and what is not.
However, the decision to not levy any tax on sindoor, bindi and bangles have sparked outrage among women who feel that the move reeks of a patriarchal mindset.
A Delhi-based college student, Nishita Bhardwaj, says that the constant hushing-up of discussions around menstruation has led to the government not listening to women's demand. "We are told since childhood not to talk about menstruation and our needs. We suffer in silence. When we did it for so long, what makes anyone think that the government is going to suddenly consider our needs now when we have just started talking about menstruation in the open," says Nishita.
Bangles, sindoor, bindi, frozen mean, soft pornography books ,are tax free .. sanitary napkins cant be. ? Wats d logic?

— khushi Sharma (@drkhushisharma) May 25, 2017
It is not sanskari to use sanitary napkins; is that the case with bindis, sindoor, & bangles? Come to your senses please.

— Harris V. H (@harris_vh) May 25, 2017
ALSO READ: #LahuKaLagaan is Taking Twitter by Storm, Why Should Sanitary Napkins be Taxed? 
Another young working woman, Priti Khera, who works in a management consultancy firm in Gurugram, brings out the repression of women's needs which clearly shows in the "seemingly ignorant decision made by the government".
She is of the view that bindi, sindoor and bangles are things that a woman is asked to wear to establish her marital status which we all know acts as a restraint rather than empowerment. "Exceptions aside, sanitary napkin is our requirement while sindoor, bindi, bangles are just structural forms of subjugation in a way. And I would like to justify my stand on sindoor, bindi and bangle by stating how men are not asked to wear anything that conveys their marital status."
We have a large population of which 355 million women menstruate and it is a deplorable fact that 70% of this population cannot afford sanitary napkins because of low accessibility, awareness and high cost. A large number of young girls living in city slums and rural areas quit school after they start menstruating as facilities are not in place and there is so much of a taboo surrounding the subject. If in all of this, sanitary napkins continue to be taxed at a high rate, it is hard to see women in large numbers in the country using better products to stay hygienic.
Join Us on https://www.facebook.com/SheThePeoplePage
Follow Us on https://twitter.com/SheThePeopleTV