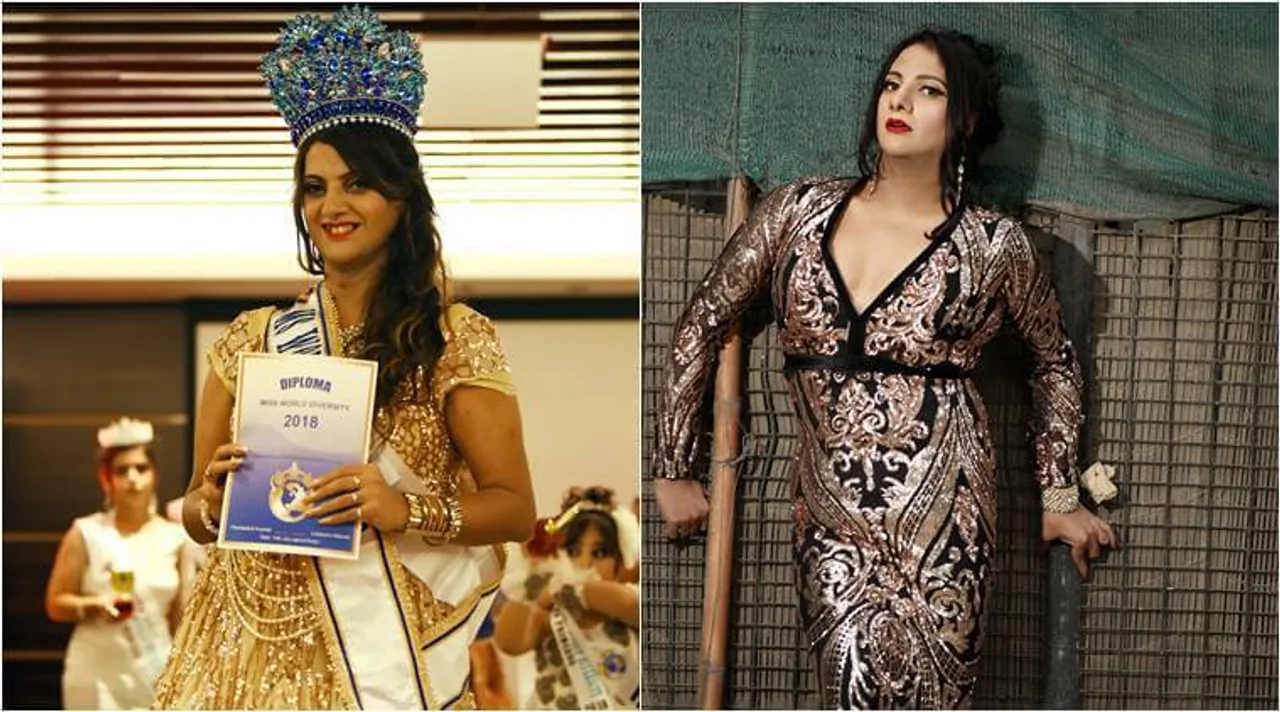 Aizya (Naaz) Joshi has become the first Indian transsexual to win the title of Ms World Diversity 2018. Joshi won the title after defeating 22 participants in Dubai.
Early life
Joshi had ran away from her house after facing discrimination and molestation. She earned her living by working in a dance bar, reported Indian Express.
She had a talent for designing and hence went on to join NIFT. After making her mark at NIFT, she started to work. She got associated with big names such as Ritu Kumar and Ritu Beri.
Read Also : Coimbatore Woman First Runner-up At Mrs World Classic Pageant
However, her stay in these design houses was not long as she felt uncomfortable working there.
"I started working with fashion designers after graduation, but I had to quit as I felt very unsafe there due to the gender issue, especially men would bad-eye me," she recalled.
How did modelling happen?
She underwent a sex reassignment surgery in 2013. That is when things started to change for her.
Read Also : How Bollywood Has Overtaken The Miss India Pageant
"The bright side came when Donald Trump (who owned Miss Universe pageant) changed the rules in 2012 that allowed transsexuals to participate in Miss Universe beauty pageant. That's when I decided to try my hand at modelling."
Social work
Besides modelling, Joshi is also involved in a lot of social work. She was worked with MP Dr Udit Raj to educate villagers about their rights.
She also revealed that although she was nervous before beginning her work, it disappeared when she saw the warm response from the people staying in villages.
"I was surprised to see how respected transwomen are in villages and how people warmed up to me so soon," she said.
Future plans
Joshi has a different set of plans after winning the pageant. She says, "I believe employment is very important. I plan to travel the world and talk about women's empowerment, issues of the underprivileged."
Joshi also wants to set up a computer learning institute where people can get trained to find employment.
She is the first Indian transsexual woman to appear on the cover of a magazine and the world's first transsexual woman to endorse a sanitary pad called 'Klaren'.
More power to her!
Picture Credit: Indian Express
Read Also: Transgender Woman Crowned Miss Universe Spain 2018
Kriti Dwivedi is an intern with SheThePeople.Tv