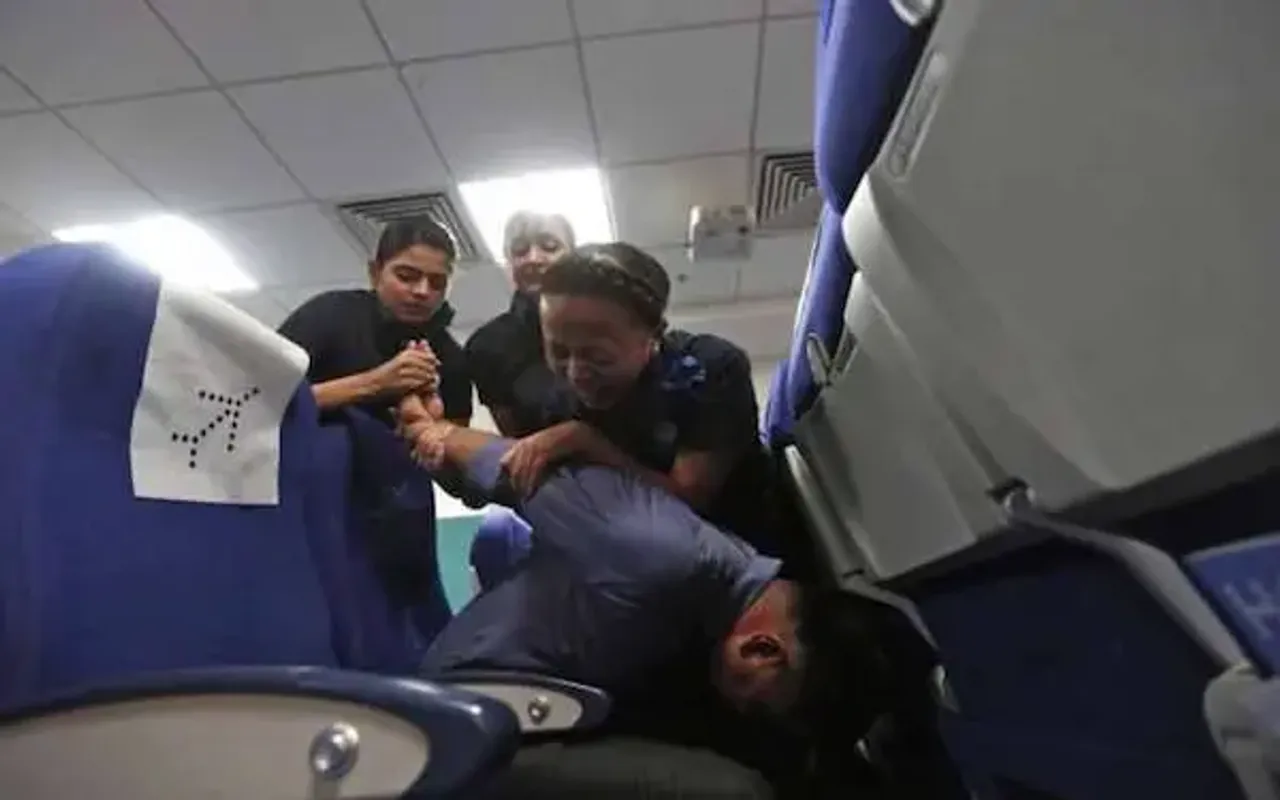 Indigo's gutsy air-hostesses tied an unruly passenger to his seat on a Dubai to New Delhi flight. The passenger had refused to follow the plane's in-flight security rules, according to Indiatoday.in.
https://twitter.com/hankypanty/status/816940095114711040
Sources said that he also threatened the crew. The situation reached a point where it became so out of hand, that the pilot instructed the crew to restrain the passenger, and  he was subsequently tied to his seat.
The CISF police force detained the passenger, shortly after the flight landed. He is now in custody with the Delhi Police, who tested him for alcohol consumption, reported the Khaleej Times.
Lately there have been many incidents where unruly passengers have disrupted flights and trains.
In September of last year, religious leader Asaram Bapu's devotees refused to be seated on a Jet Airways flight, an sloganeered throughout the flight.
There have been some horrific stories abroad as well.
A United Airlines flight was diverted on January 1st after an American passenger launched into a racist tirade and verbally abusive against the crew.
Apparently he became angry when two South Asian men whom he was seated in the middle of, started speaking to each other over him.He was arrested when the plane landed.
https://twitter.com/ilsimi1/status/816647023382433792
Another passenger bit an air hostesses ear, in a flight that was travelling to San Francisco from Amsterdam. He was under the influence of alcohol and fought with the male flight attendants who tried to stop him from smoking on board.
The air hostesses on the Indigo flight certainly deserve applause for what they did. Because they showed the passenger that this sort of behaviour is unacceptable. They have set a precedent for the future.
Also Read: Challenging the system: Some gutsy women