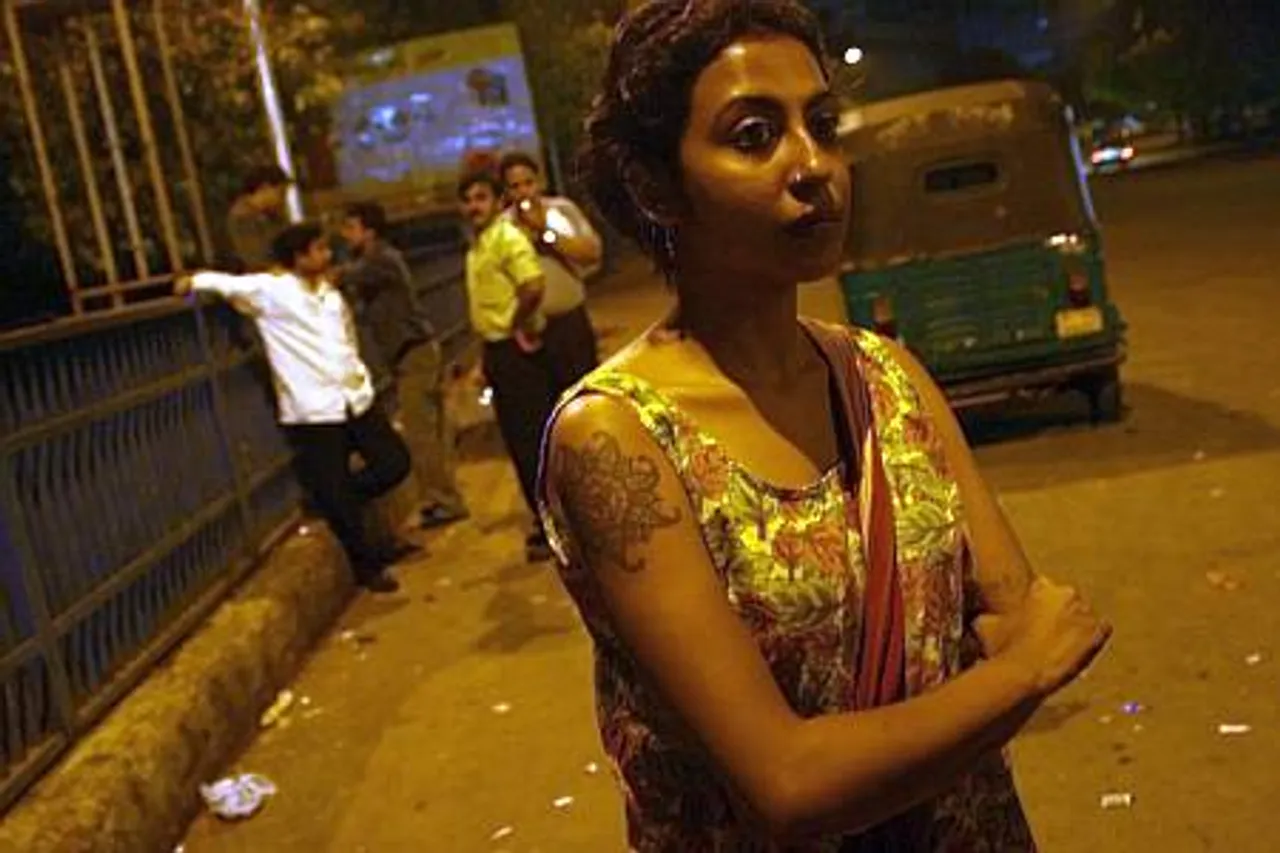 Women are taking to social media to express their disappointment at Haryana BJP vice-president Ramveer Bhatti's comment, "Why was she allowed to roam around at night?". The comment -- made in response to the stalking of Varnika Kundu by Vikas Barala, son of Bharatiya Janata Party's (BJP) Haryana unit president Subhash Barala in Chandigarh -- is drawing a lot of flak from people around.
An umpteen tweets with the hashtag #AintNoCinderella are doing the rounds with women venting their ire on such a regressive comment. Through their posts, they aim to spread the message that they have the right to choose what they do and till how late they stay out.
Congress leader Sharmishta Mukherjee and actor-turned-politician Divya Spandana are among the bevy of women slamming the minister for making such insensitive remarks.
Read Also:Chandigarh Stalking: Cops Get Footage of Duo Chasing Varnika
If I'm out at 12am, it DOES NOT mean I'm to be raped, molested, chased. My dignity is my right 24X7 #AintNoCinderella pic.twitter.com/6SN0I5NbSN

— Sharmistha Mukherjee (@Sharmistha_GK) August 7, 2017
Guess what BJP, it's midnight and I'm outside and this party is rad. You want me to stay home to be safe, your bad. #AintNoCinderella pic.twitter.com/5x7UrDo0Ot

— Sharma Ji ki Beti (@PoorvaSharma_) August 7, 2017
Hi to all regressive authorities, from a cab, past midnight, dressed like I'm going to a party, but I'm actually not. #AintNoCinderella pic.twitter.com/Dhrwflck9i

— Surekha Rao (@surerao) August 7, 2017
Dear Regressive India,
We ain't damsels in distress. We are independent & we don't need you to curb our freedom#AintNoCinderella here! pic.twitter.com/mulliSsKwY

— Rekha Navani (@rekha_navani) August 7, 2017
Don't teach me what to wear, what to eat and when to go out.. #AintNoCinderella #ItsMyLife pic.twitter.com/QYWcxQSxm4

— Bose Shruti (@Tinni_Aphrodite) August 7, 2017
#AintNoCinderella
It isn't about Day or Night
It's all about your Mind! pic.twitter.com/PU9tJcpUQh

— Divyaprasanna (@divya96prasanna) August 7, 2017
The angst in these Indian women about the way society perceives them is clearly visible. They have a valid point to make. It is sad that despite women's empowerment being promoted all over the place, our lawmakers still blame women for whatever happens to them.
Last Friday (August 4), Varnika Kundu, the daughter of a senior IAS officer, complained that Vikas Barala, the son of Haryana BJP chief Subhash Barala, and his friend Ashish Kumar had stalked her on the streets of Chandigarh. The incident took place when she was in her car on her way back home.
Read Also: Ten things Varnika Kundu said that every woman should be proud of
The girl fearlessly took to Facebook to narrate her ordeal. In an interview, she also mentioned that she is not scared of revealing her identity and will try her best to get justice.
The DSP, Satish Kumar, told TOI late on Monday evening that the police have found some evidence of the SUV with the two men chasing Varnika Kundu's car on five CCTV cameras.
Varnika is waiting for justice and so are we all.
Read Also: Women's Safety: Chennai College Hires Female Guards