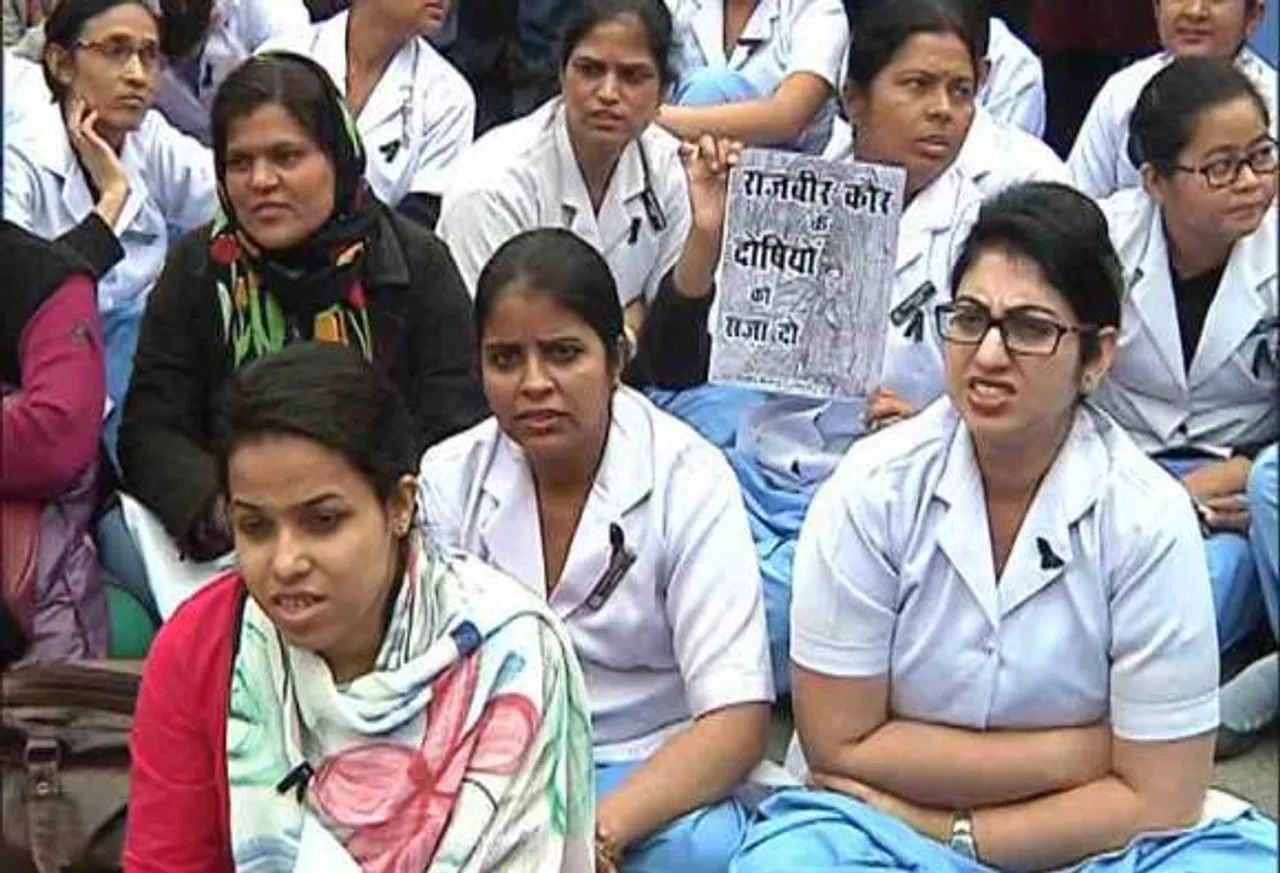 The All India Institute of Medical Sciences suspended five doctors for negligence after a pregnant nurse under their care passed away. Hundreds of nurses protested at AIIMS on Sunday, demanding that the doctors be suspended for not doing their job. The nurse, Rajbir Kaur, passed away on Saturday night.
She was admitted for delivery on January 16. President of the AIIMS Nursing Union, Harish Kumar, said that the doctors had told her family that there were complications with the foetus, and that she would need a caesarean section to deliver.
However, the anaesthetist was late, and the surgery was delayed, said the family.
Kumar told the Times of India that the child was born dead, and that Kaur had suffered a cardiac arrest during the procedure. She was given too much medication, which also led to complications. However, the hospital denies that this was the case.
The doctors kept the family in the dark for two weeks, said Kumar, following which the family started suspecting that the doctors hadn't done an adequate job. They tried meeting the AIIMS director, to no avail.
"We lost one of our colleagues due to the negligence of the doctors. We want those involved to be acted upon. Such negligence cannot and should not be ignored," said a AIIMS nurse to TOI.
After AIIMS decided to suspend the doctors, the Resident Doctors Association issued a letter condemning their decision.
"We strongly condemn this action and urge the administration to withdraw the suspension order immediately, failing which the resident doctors will be forced to withdraw all patient care with immediate effect."
They also said that it is appalling that the AIIMS administration is acting under coercion.
AIIMS has formed a fact-finding committee to look into the matter. The police are also investigating the death as a medico-legal case.
Also Read: Cervical cancer big killer worldwide: Indian rural women largely unaware