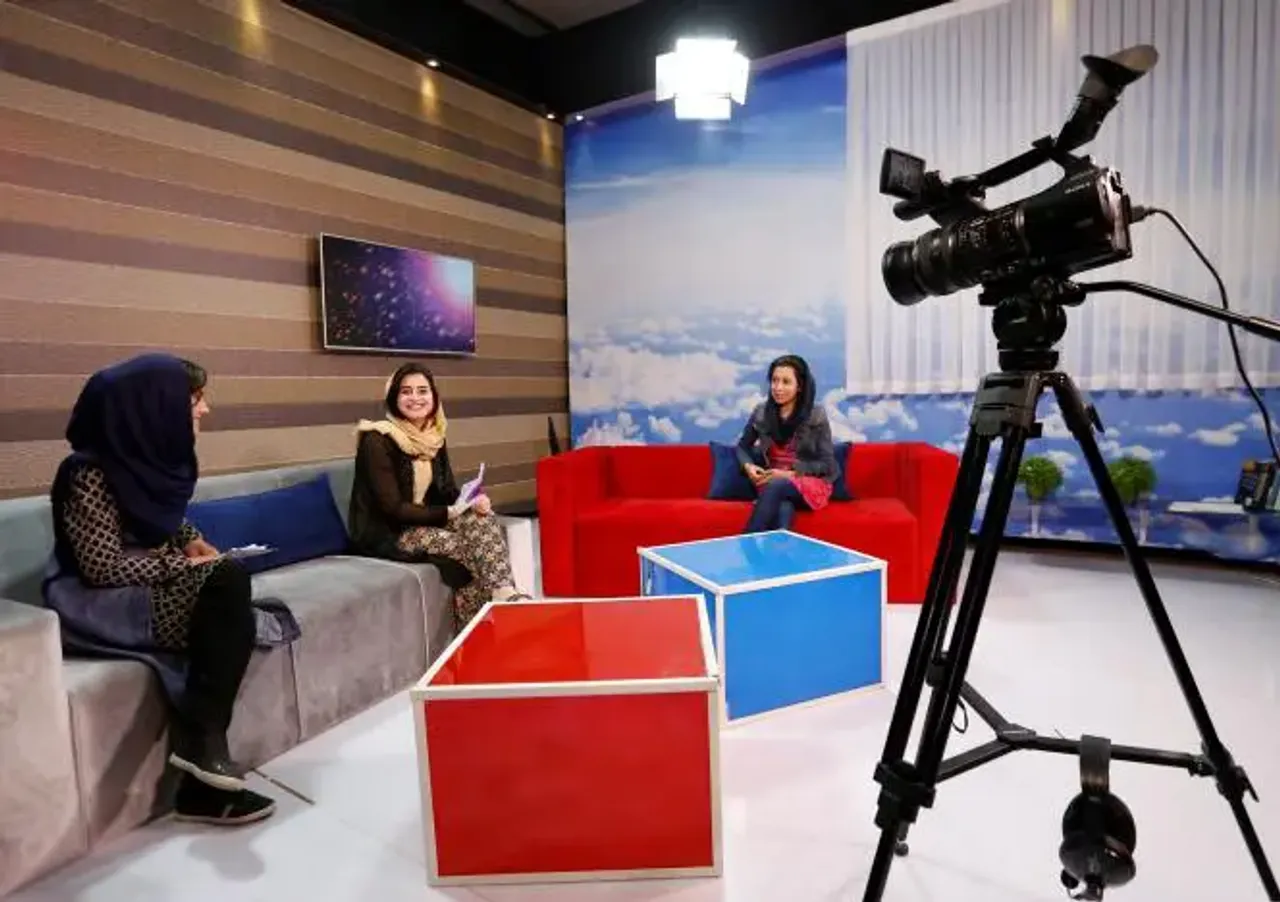 Zan TV, a new TV channel dedicated to women, is all set to broadcast in Afghanistan. The channel is one of its kind in the country where the media industry is male-dominated.
Zan TV, which translates to women's TV, is all set to launch on Sunday, with all female reporters and producers. The move comes after a high-profile marketing campaign on billboards in Kabul and on social media.
A nation where there are daily reports of violence and war, having a TV station dedicated to women is a welcome change.
Khatira Ahmadi, a 20-year-old producer at the station, said, "I am so happy that this TV station has been created for women because there are women in our society who are not aware of their rights."
She also added that this station works for women, and wants to help them raise their voice, so they can defend their rights.
Hamid Samar, the founder of Zan TV, said they are banking on potential female audiences in big cities like Kabul who are hungry for news and discussions that reflect their opinion and experiences.
Zan Tv runs on a shoe-string budget, so they use low-cost digital technology, and operate out of a studio in Kabul. Their main focus is on talk shows, with some programs related to health and music. There are 16 male technicians working in the field of graphics, camera operations, digital operations, etc while teaching their female colleagues, who are not yet advanced in that direction.
Ahmadi, who had to fight with her disapproving family members to pursue her career in media, feels that she along with staff members who have prior experience of working in media, can teach young girls and give a chance to them to work in the field, which will be beneficial for society as well.
Also Read:  Half Of Ministers In French Prez Macron's Cabinet Are Women
Picture Credit: Reuters