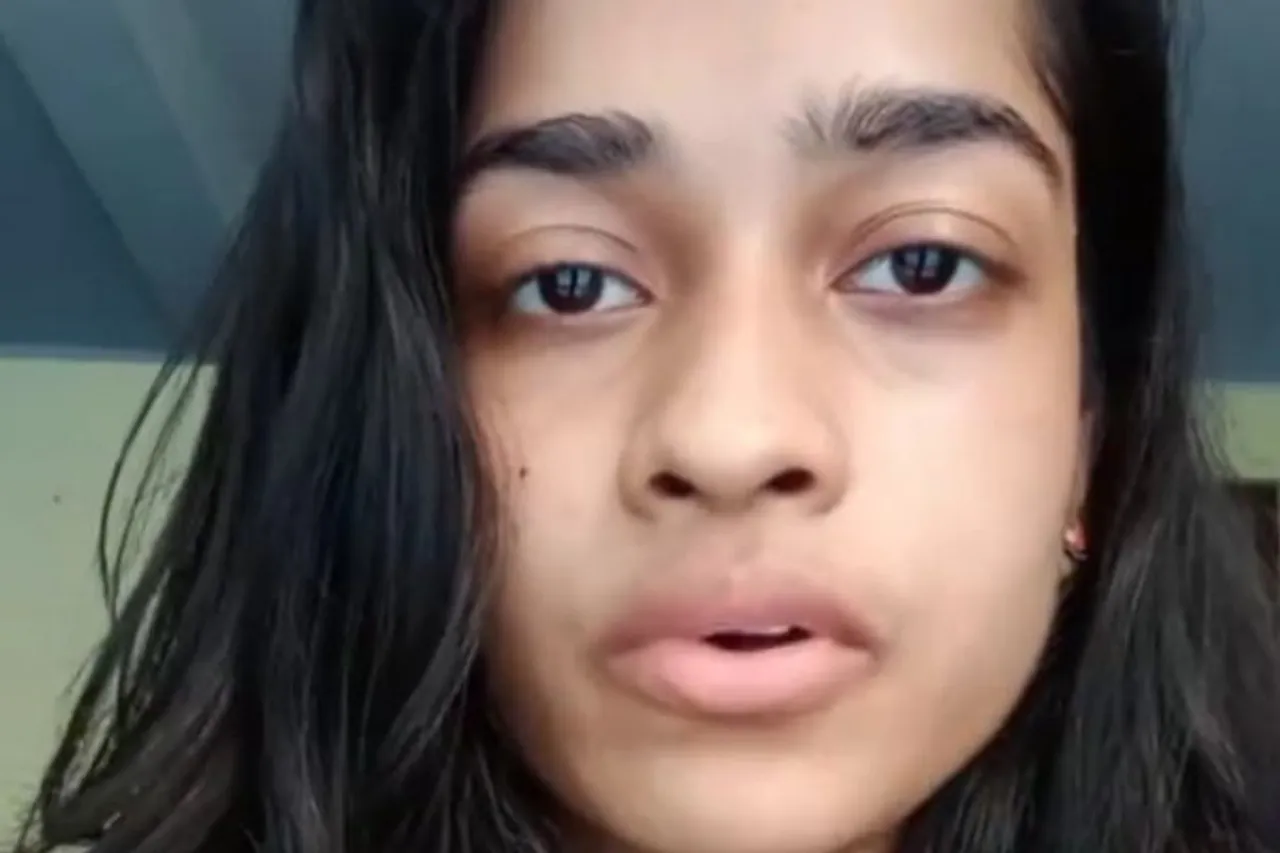 On social media, a woman from Kerala expressed concerns over the security of her lesbian partner after she was abducted by her family members. The woman stated fear of her partner being forced into the conversion therapy and it is a move by the family to separate the couple. The issue surfaced after a video of an appeal by Adhila Nassrin was posted by an NGO Vanaja Collective.
The video was posted on May 29 and Nassrin explained the ordeals faced by the couple and a possible indulgence by her partner's family in the illegal practice of conversion therapy, which is a pseudoscientific attempt to change a person's sexual orientation. The woman who made the appeal for help is a native of Aluva in Kerala.
Her partner Fatima Noora was taken away by her family after they had a conversation on May 29. Nassrin told Manorama news publication, that when she last spoke to her partner, which was five days after the abduction, she informed her about being at some facility of a counsellor.
---
Suggested Reading: Petition by Queerala to Ban Conversion Therapy at Kerala High Court
---
10 Things On Adhila Fatima Case:
1. The couple met in Saudi Arabia and eloped from their home on May 19. They went straight to Vanaja Collective in Kozhikode seeking help.
2. They were at the collective's office when Noora's family barged in and created a scene. Even though the people there tried talking to them, they remained adamant. The social media post stated that the family will not allow Noora to live with her partner even if she was killed.
3. The couple remained stern about not wanting to go back home but Noora's family forcefully took her away. The police were called in and the couple pleaded in front of them about their decision not to return home.
4. The police reportedly tried to force the parents to leave but they remained adamant. Five days later, Adhila's family arrived and gave in writing that they will protect the couple and allow them to live together.
5. However, at Adhila's place, the couple was harassed emotionally. According to a voice note sent by Adhila to the NGO, she said that the two families were scheming on separating and had plans to vandalise the NGO's office and abduct the two if they had not returned with Adhila's parents.
6. On May 23, Noora's parents filed a complaint at Binanipuram police station wanting action against the couple but police said no as the couple were adults who wanted to be together.
7. The post stated, "When Adhila and Noora, who were speaking to us, suddenly went missing on the phone, we called the Binanipuram CI and demanded that they are in danger and should be rescued. When the female police arrived at Adhila's house on his instruction, Adhila was the only one there, physically assaulted."
8. She has been given protection and is living at a stay home in Aluva.
9. On May 27, Adhila and the NGO members went to the police station to enquire about Noora's abduction and they said that the police cannot help if the parents are hitting their kids.
10. She is now looking to get her partner and both of them will reportedly move to another city and start a new life together.