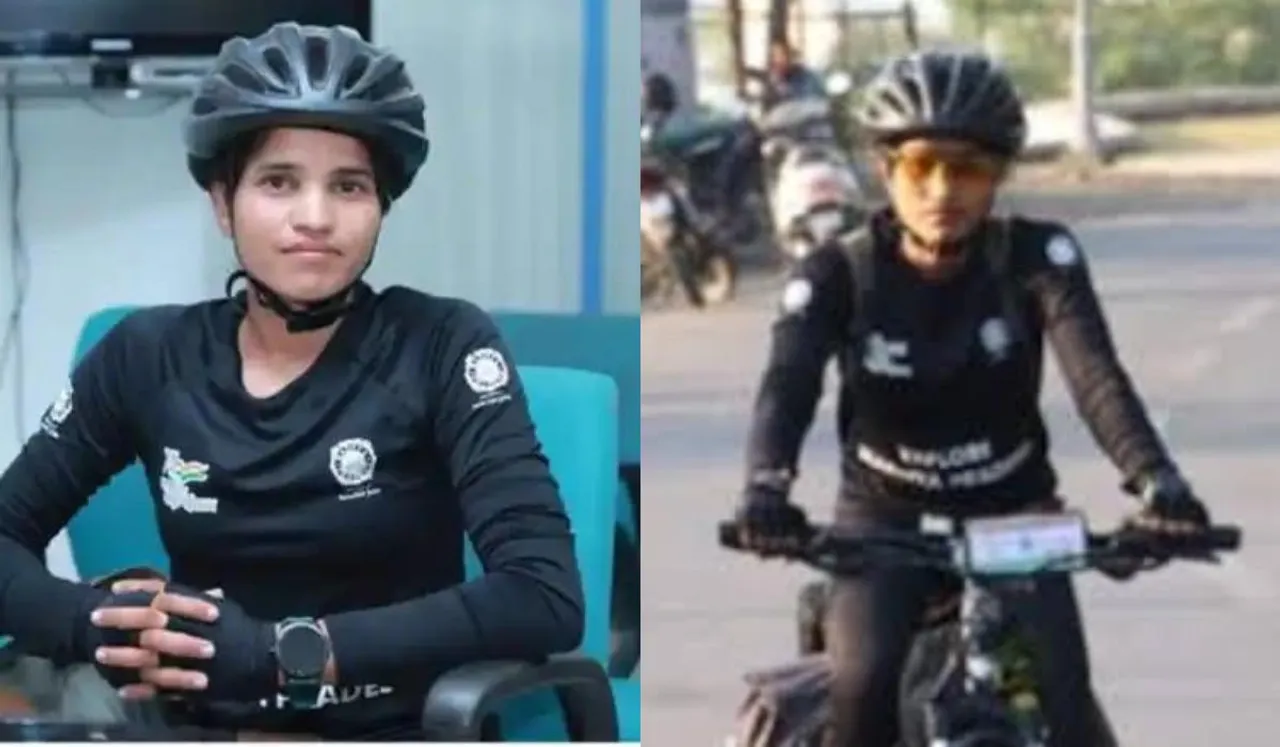 India has seen an emergence of cyclists across its states in the past few years, and female athletes who have taken up the course seriously have been making the country proud through their endeavours. Aasha Malviya, an athlete and mountaineer from the Nataram village of Rajgarh district in Madhya Pradesh is now doing everything she can to inspire girls in the country. Malviya is cycling across India as part of her Sampoorn Bharat Yatra and has already travelled six thousand km covering five states.
24-year-old Asha Malviya is peddling across the nation to spread the message of women's empowerment and educate people on women's safety.
---
Suggested reading: First Woman Solo Cyclist Travelled West to East India, Creates World Record
---
Who is Asha Malviya?
Aasha Malviya is an Indian athlete who belongs to the Rajgarh district of Madhya Pradesh. 24-year-old Malviya, who belongs to the Nataram village, has come a long way ever since she dreamed of doing something with her life. As a mountaineer, Malviya has climbed several peaks. She hosted the Indian Flag at high peaks including Bisi Rai, at 20,500 ft, on the Nepal-Bhutan-Bangladesh border and Tenzing Khan at 19,545 ft.
She is now working towards creating another path in cycling. Her 'Sampoorn Bharat Yatra' flagged off on November 1 coinciding with the Madhya Pradesh Foundation Day. She has travelled through five states covering 6000 km as part of her Yatra. Currently in the state of Kerala, Malviya will be finishing her journey in New Delhi in a total period of eleven months. She met Pinarayi Vijayan, the Chief Minister of Kerala during her short break in the state along with the Transport minister Antony Raju.
Riding a highly equipped GPS-induced cycle, Malviya says her journey stems from her endeavour to work towards the safety of women and educate women about the varied opportunities around them. She is powering through her journey and overcoming all challenges that are coming her way. Spreading the message of women empowerment, she stated that she wants the world to know that India is safe for women to travel around and that the country must also put in all their efforts in making the travelling space safe for young girls and women.