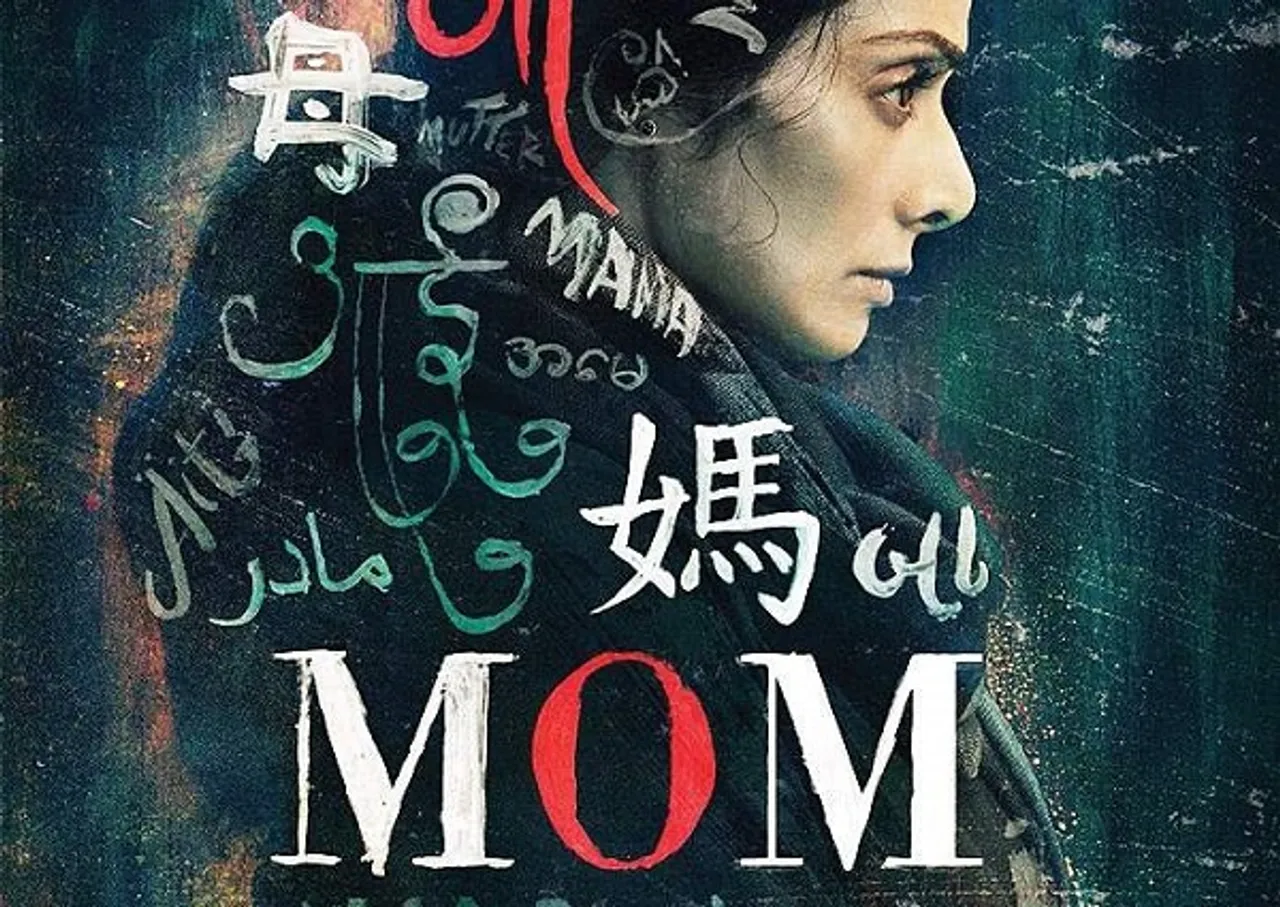 After a smashing performance in English Vinglish in 2012, Sridevi is again going to take over the big screen with MOM. It is  about the complexities of a mother-daughter relationship. So suggests its trailer which has just been released on YouTube.
The teaser starts with Sridevi looking glum and asking, "Galat aur bohot galat mein se chun na ho, toh aap kya chunenge?" and it is this moment itself that reflects on the pivot of the movie. It shows Devki's (Sridevi's character) happy life with her husband and two daughters. But the turning points are around the relationship between Devki and her elder daughter, Arya. Only in four hours of its release, the trailer has garnered massive views.
Sridevi plays the quintessential loving Indian mother in the movie who can go to any length to make sure no danger befalls her family. The film's description along with the trailer reads, "Devki is a loving wife, and a mother of two beautiful daughters, she seemingly has a perfect happy family. Yet, somehow the true happiness of being a mother eludes her. Arya, a sensitive girl cannot accept Devki and her love wholeheartedly. Arya believes, a daughter comes into a mother's life, but a mother does not enter the life of a daughter. Devki patiently waits for Arya's love and acceptance as she believes only a mother can truly understand the silence of her child. An unfortunate incident, further distances Arya and Devki, to a point of no return. In such a situation a mother has to make a choice not between what is wrong or right but between what is wrong and very wrong."
ALSO READ: Queens on Screen artist Shivani Gorle on why labels shouldn't define women 
Directed by Ravi Udyawar, MOM also stars Nawazuddin Siddique and Akshaye Khanna and the music has been composed by legendary A R Rehman. The film is slated to release in 7th July.
For everyone wanting to watch more women-oriented films with strong characters and more thrilling than inspiring, this looks like a it will turn out to be a great watch.