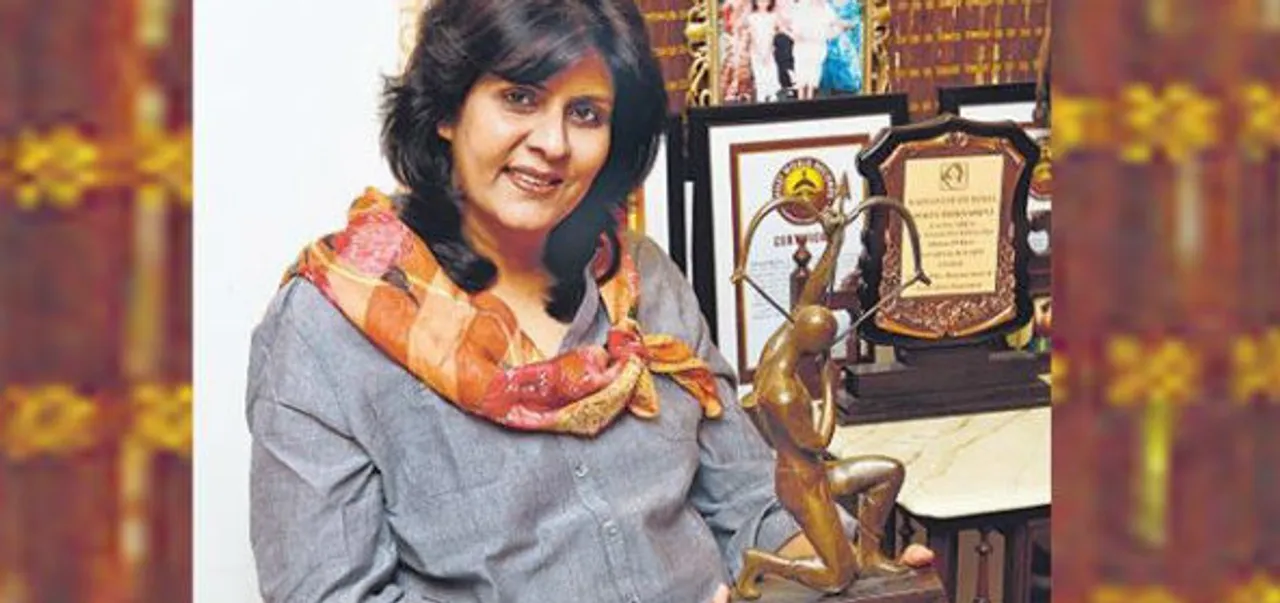 "I want to use this medal to support women with disabilities in India." – Deepa Malik told IANS soon after she scripted history by clinching a silver medal in the shot put F-53 event for India at Rio Paralympics on Monday. Malik emerged as India's first woman and oldest athlete to ever win a medal at the Paralympics. Earlier, she became the first female athlete to represent India at the Paralympics, since the country's debut at the Games in 1968.
'Deepa' Ne Aaj Saabit Kar Diya Ki Jab Jab Desh Me Andhera Chhaya Hai, Desh Ki Ladkiyan Hi 'Malik' Hain. #DeepaMalik pic.twitter.com/wcl7X9QwxT

— Viru Fan Club (@VirenderrSehwag) September 12, 2016
Govt. to reward India's 1st woman #Paralympics medalist @DeepaAthlete Rs. 40 Lakh for bringing glory to the nation. pic.twitter.com/cx4Z183P64

— CMO Madhya Pradesh (@CMMadhyaPradesh) September 13, 2016
T 2377 -#DeepaMalik .. you made all India proud by winning the Silver at the ParaOlympics .. Such an emotion to see the Tiranga go up !

— Amitabh Bachchan (@SrBachchan) September 12, 2016
Also Read:Let's celebrate 173 medals from the Special Olympics
In case you are curious about this athlete's inspiring journey to the Olympics, here are a few facts we gathered:
Paralysed from the chest down 45-year-old Malik wears a many hats and firmly disagrees with sympathetic conversation that people often offer because of her disability. She is restaurateur with a social cause, was a former beauty queen, is an accomplished swimmer on the international platform and an adventure sports player, and now a wannabe biker.
In an interview with Tehelka, she said "People write me off because I'm an upper middle class colonel's wife, because my story isn't one of poverty and because I'm in my 40s."
Married to Army officer Col Bikram Singh Malik, mother of two daughters - Devika and Ambika, Deepa was diagnosed with spinal tumor which made her walking impossible 17 years ago. She became a wheelchair user in 1999 and has gone through 31 surgeries during her illness.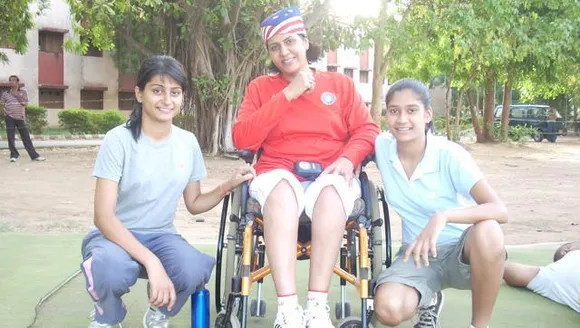 Deepa Mailk with her two daughters  (Picture Credit: Hindustan Times)
Deepa always wanted to represent Rajasthan state in cricket and basketball. But she was rejected due to her paralytic strokes caused by a tumor in her spinal column. When at the age of 26, she had her second stroke, doctors had to operate the tumor. It was a critical time for the family, as those days Deepa's husband was fighting in Kargil and one of her daughter Devika was suffering from congenital hemiplegia, a unilateral motor disability that made some parts of her body non-functional.
"It was pretty depressing in the beginning but the love and support of my family made the process easy for me. The acceptance of your disability by your near and dear ones can make a lot of contribution to ones confidence," she told the Disability News and Information Service.
Also Read: Meet The Winners of the 'Women Transforming India' contest
Deepa refused to accept that being paraplegic could stand between her and the bigger dreams, defied all odds and became an adventure sports freak.
According to the above publication, Deepa said, "It made me look at life from a new window. I learned everything all over again, right from turning into a bed to sit, from having a bath to changing clothes. But the biggest challenge I faced was timing my bladder and water intake."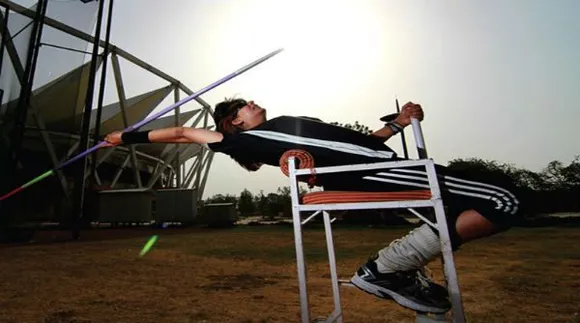 Deepa Mailk (Picture Credit: motivateme.in)
The successful businesswoman once also participated in the TV reality show Roadies, where she beat a group of able-bodied youngsters in a swimming race.
Fortunately, The Maharashtra Paralympic Sports Association spotted her swimming and offered her a place in the Nationals where she was chosen to be the first one in disability category.
Also read: Inspirational stories of 14 women: Dare to be
She is certainly an example of  'Ability beyond Disability'. She is a three times Limca Book of World Records holder and her excellency is noted in many sports other than shotput, winning numerous national and international medals, in total 54 national gold medals and 13 international medals.
Arjuna Awardee in 2012, Deepa also is the Asian record holder in javelin throw, and has World Championships silver medals in shot put and discus in 2011.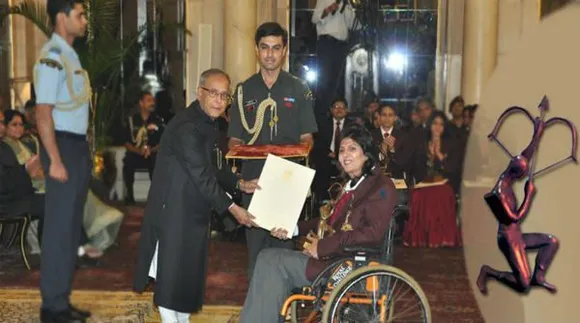 Deepa with President Pranab Mukherjee( Picture Credit: motivateme.in)
She has joined the Himalayan Motorsports Association (H.M.A.) and Federation Of Motor Sports Clubs Of India (F.M.S.C.I.). She biked 1,700 km in eight days in sub-zero temperatures, sustaining herself in extreme climates with oxygen shortage at an altitude of 18,000 feet.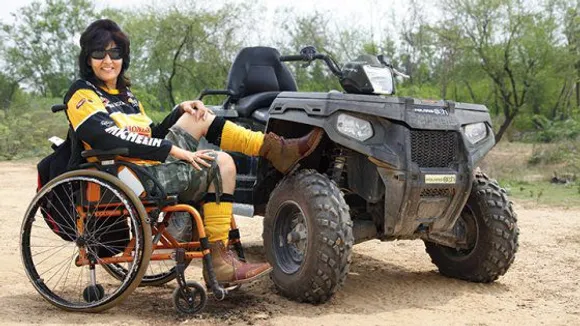 The adventure sports freak, Deepa Malik (Picture Credit: topgear.com)
A special mention here needs to be made about the 3,000 km journey she took from Delhi to Leh, while travelling thoughout in a specially enabled hand-controlled car. She completed the jouney, went the Rohtang pass up until the highest motorable pass in the world, the Khardung La, at an elevation of 5,359m, according to a report by The Times of India.
Deepa's compassion to help GoSports Voices in her sports training is also notable.  The video here was made  immediately after Deepa's silver-medal winning feat.
An elated @DeepaAthlete thanking her family,well wishers,supporters @Media_SAI @IndiaSports @GoSportsVoices #India pic.twitter.com/0ALAYM9ko2

— Deepthi Bopaiah (@DeepthiBopaiah) September 13, 2016
Also Read: Meet The Winners of the 'Women Transforming India' contest
She also recently won the 'Women Transforming India' contest in NITI Aayog event, organised in collaboration with MyGov and the UN in India. At the event, her proud father, Infantry Colonel BK Nagpal said while receiving the award on behalf of her, "I am very proud of my daughter. Her attitude towards life kept her going. Once she said to me that 'like you wear glasses, I wear my wheelchair. There is no difference between the two.'"
Feature Image Credit: Hindustan Times
Join Us on https://www.facebook.com/SheThePeoplePage
Follow Us on https://twitter.com/SheThePeopleTV