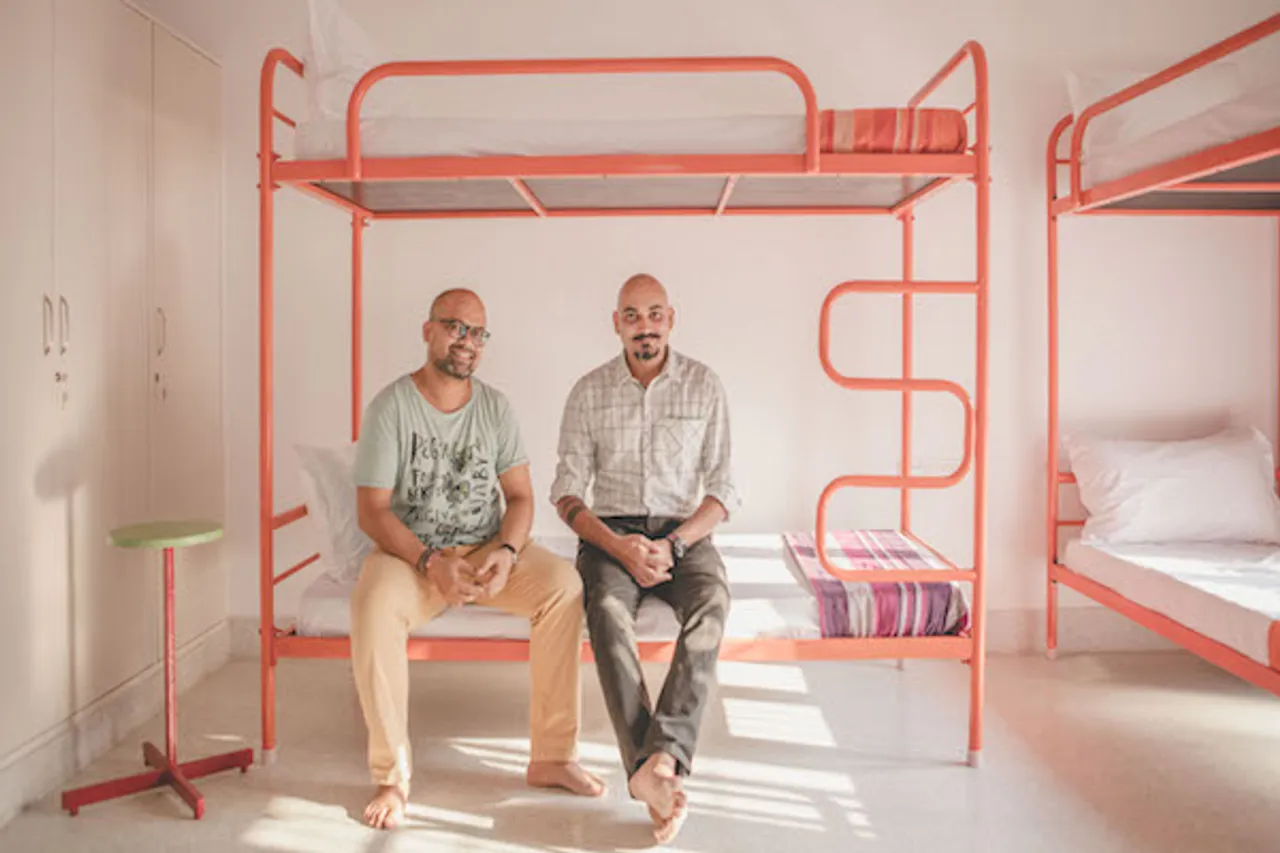 We all have heard of 'Back packer' hostels, but here's a new idea from Bengaluru, the hub of start-ups.  Construkt Hostels is the first of its kind "hack-packer" hostel in India. They've coined a term for a hacker+ backpacker= 'hackpacker'.
Construkt was conceived to celebrate the spirit of entrepreneurship and to encourage trans-disciplinary thinking by hosting one of India's biggest start-up festivals titled Construkt Festival in 2013. Since then 3 festivals have been organised which have brought together entrepreneurs from different fields and paved the way for more innovation and collaboration. And now they have gone one step ahead to launch Construkt StartUp Hostel in 2016. Founders Shashikiran Rao and Karan Bahadur have a chat with SheThePeople.TV to tell us about their innovative new venture.
Could you share the main features of Construkt?
Construkt Hostel is 3500 sq ft in size with 4 bedrooms, shared bathrooms, a living room, a dining area, balconies, library area, laundry area and a fully equipped self-catering kitchen. The design elements are all handpicked and we have used a lot of up re-cycled furniture.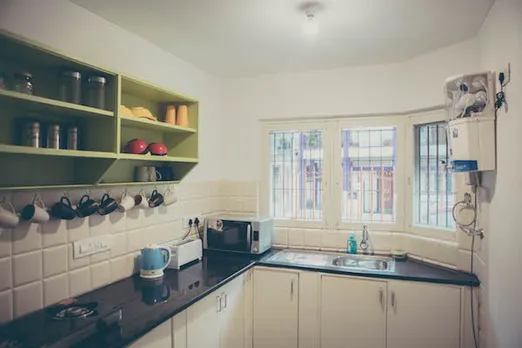 The fully equipped kitchen at Construkt Hostel
We  provide the 'hack packers' with a clean, safe and inspiring place to stay, high-speed internet, the ability to cook a healthy meal, services such as laundry, access to information such as where to set up an office, who to meet, what industry events to attend and more.
We charge  Rs.85o per bed per night but we customise packages for people who want to stay for a month or more.
What was the philosophy of starting this venture?
In a 2015 survey of 2,000 tech start-ups, Construkt found that there were close to 18,000 room requirements (per year). If we include other industries, it'll be even bigger. We found the opportunity and thought we could make something big out of this for the benefit of those in need.
Also read: Secret behind the spotlight: Television anchors and their nutrition calendar
How long did the idea take to develop?
The ideation stage of such a living space had been brewing since 4 years, but 2016 was the year where everything fell into place.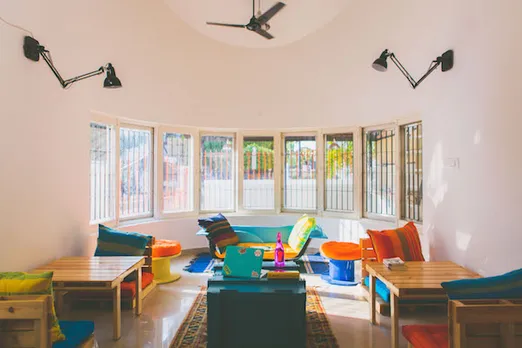 The spacious hall at Construkt Hostel
What do you think of the hostel culture in India ?
The hostel culture is growing vastly in India. Lots of tourists spots are opening up backpacker hostels for the travelling community, which is a good sign as it brings in a new culture, comfortability and sharing of ideas.
How do you aim to attract the business men and women to come stay at your accommodation?
We are a backpacker style hostel catering to the start-up community and entrepreneurs but we are also open to all. We have delved into partnerships with various accelerators, co-works and events to offer our services to their community members. We also get bookings from general enquiries and through our website.
Many stay concerned about safety when it comes to hostels, especially women. How are you dealing with that?
We are located in a safe residential area and have a full time trained caretaker who looks after the place. We also have provided safety lockers to keep valuables under lock.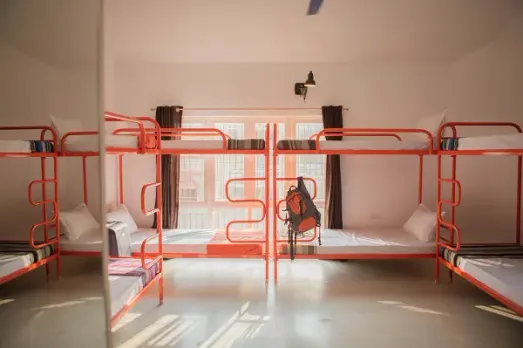 The Dorm at Construkt Hostel
Are rooms separate for men and women?
There are mixed dorms, and one dorm designated for women.
Do you think students will be attracted to this more than any other group?
We already have few interns staying with us at the moment. But we feel that this sort of a set up is in the interests of all. Older people, students and youngsters.
Also read: Divyanka 'Gigi' Bedi is scaling new heights with each climb
Who are your competitors in this category?
We are the very first backpacker styled hostel catering primarily to the start-up community. Bangalore has a few backpacker hostels that are doing well but the value that we provide is the networking into the start-up ecosystem in Bangalore.