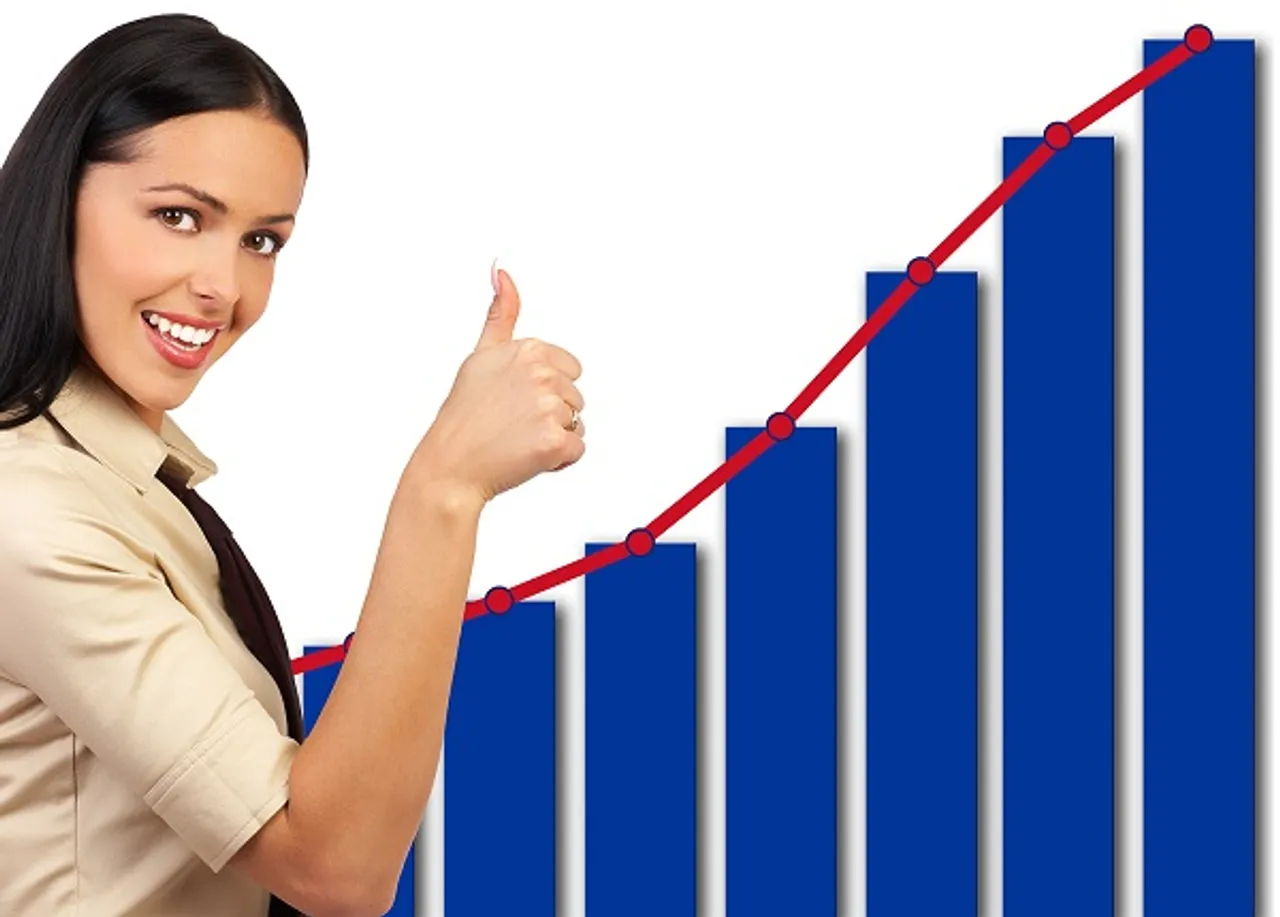 Suffering through a long, hectic day at work and wishing for more productivity? Say hello to these awesome lifehacks that will surely get your energy levels to a 100 percent!
We often cheat on food while at work, telling ourselves that work is our priority, food can wait. But we forget that food gives you the nutrients you need to stay active! Wondering why you're feeling lethargic even when you've had a good night's sleep? It's because of the lack of nutrients in your diet. Eat right to work right.
These tips will definitely keep you active in the office:
Eat a Banana
This fruit is an instant energy source. The sugar in banana can very easily be digested and converted right into energy for your body. It also has potassium, lack of which makes you feel physically weak.
Green Tea
Switch from that cup of coffee to green tea. Not only does it help you stay active, it also has anti-oxidants that are great for your skin. You can keep sipping on this drink throughout your day; it also has weight loss properties.
Also read: The Doctor who turned Entrepreneur: Bhavi Mody
Consume Nuts
All the nuts are rich in fibre and protein. Especially walnuts; they are the best plant source protein you can get. They have higher concentration of Omega 3 essential fats that are great for your brain. The next time you feel those hunger pangs, just grab a handful of nuts and munch on those instead of the junk food.
Homemade Flavored Water
While water is essential and should be consumed in regular intervals, it is not enough when it comes to getting enough nutrients. You can make some homemade flavored water that will keep you fresh and upbeat. For example, Rosemary, Orange and Lime infused water is great for the summers. Rosemary contains antioxidants and is believed to improve memory, while the orange contains essential vitamin C.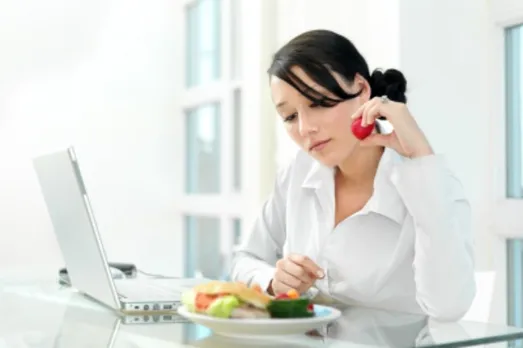 Throw out the junk, switch to healthy food at work ( Picture Credit: sheknows.com)
Oatmeal
A full and balanced breakfast is an absolute must. You want to be up and about the whole day? The first step is to consume breakfast that gives you sufficient nutrients. Oatmeal is one the many foods you could include in your breakfast.
It is rich in Omega 3 fatty acids, fibers and potassium. It lowers our cholesterol and is great for your heart. You may also add some fruits or nuts to your oatmeal to make it more delicious.
Kiwi Fruit Salad
Remember the eating-every-2 hours rule? Also remember to not binge eat on junk! Substitute that with a healthy bowlful of kiwi salad. It is rich in vitamin C, potassium and copper. It aids digestion and keeps you active throughout the day. You can make a kiwi smoothie or cut other fruits like bananas or strawberries with it; there's your bowlful of energy!
Also read: When Fitness meets Food: Protima Tiwary
Peanut Butter
Peanut butter is full with nutrients and provides adequate energy supply throughout the day. You can spread it on whole grain bread or even just have a spoonful of it. It is rich in proteins, minerals, and vitamins.
Yogurt
Women absolutely need to consume at least 2 bowls of yogurt every day. If you don't yet, put that on your list and make sure you follow it. Yogurt is rich in proteins, calcium and vitamins. It will keep you energized throughout the day and will also increase your immunity. Nothing can beat homemade yogurt, but if you don't have the time, pick one up at the supermarket today evening!
Try these super foods, they are sue to make your day active and much better!
Feature Image Courtesy: Clearvistaconsulting.com