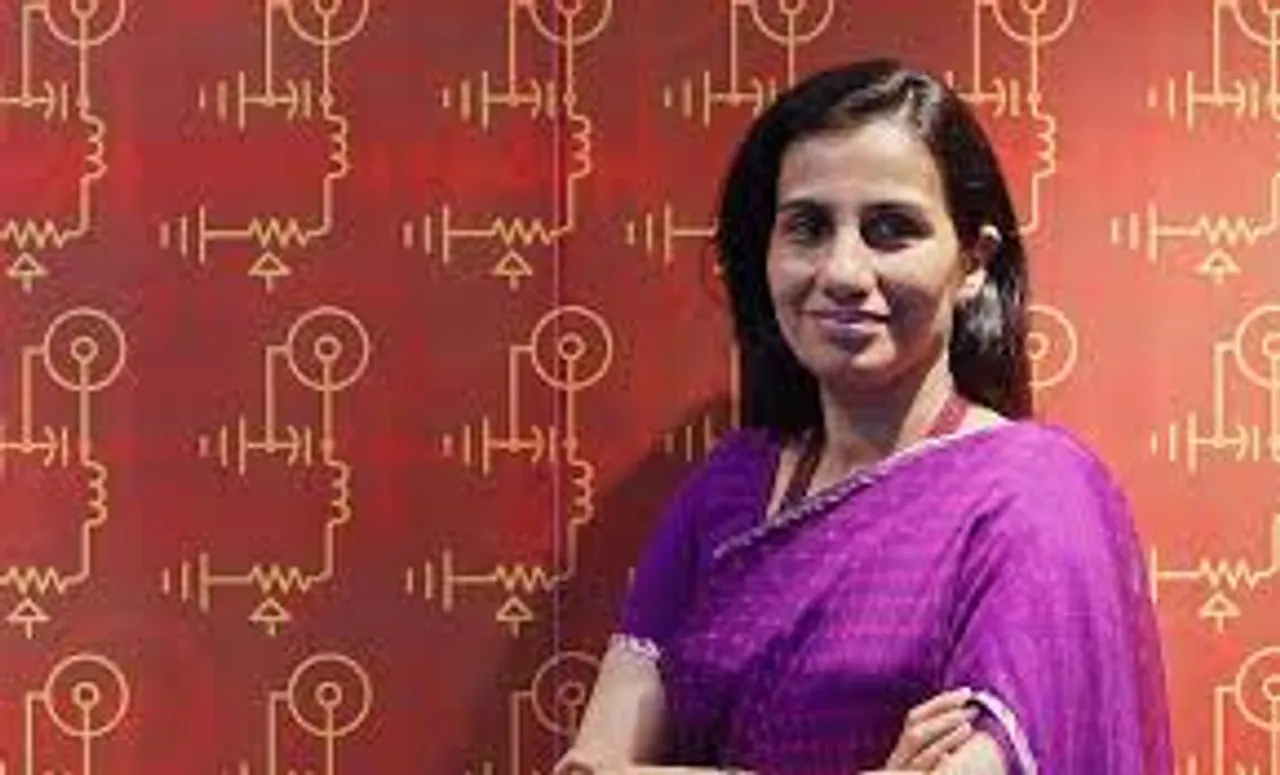 She aimed, evolved and finally she arrived at her goal. Her story motivates us all. A living inspiration for today's woman, Chanda Kochhar. A mother of two, Kochhar efficiently organizes her career with family and improvises both the parts of her life equivalently. Her transformation from just a trainee to the CEO is a real inspiration for many women at work.
Come out from the shadow of confusion and meet the Managing Director and Chief Executive Officer of ICICI Bank Limited, Ms Chanda Kochhar. Born on November 17, 1961 in Jodhpur, Rajasthan, she started her journey in 1984 as a management trainee after receiving her master's degree.
"I always believe that, as you start out, while you should have a big dream - a big goal - but it's also important to move step by step. So, you know, frankly, if you ask me, when I started as a management trainee in 1984, I don't know that I really thought that I would become the CEO."
During her early years at ICICI, she was on charge of Project Appraisal and Monitoring and projects in various industries like textile, paper and cement. In April 2001, she became the Board of Directors of ICICI Bank. It took her ten years to get promoted to AGM, but suddenly within seven years beginning 1994, she got five successive promotions to become Executive Director. Her role was simple to pronounce, easy to write for us but during those days, she took over the responsibilities in establishing ICICI Bank a well-known in corporate world. Also, she headed to construct finance and corporate banking business infrastructure for the bank in world market.
"Thankfully I have an ecosystem of in-laws, parents and husband, who are my rocks."
With strengths like these by her back, Kochhar took on the challenges of blossoming the retail business with strong focus on technology, innovation, process re-engineering and expansion of distribution and scale. With her passionate touch, The Bank achieved a leadership position in this business.
"India's growth drivers are actually two growth drivers. One is consumption, which arises out of our demographic advantage. And the other is the investments. Because we need a lot of investment in the country."
Later on she continued leading the Bank's corporate and international banking business with her brilliancy.
"I chose to be a working wife and mother. Why should I compromise on either?"
From 2007 to 2009, she was the Joint Managing Director & Chief Financial Officer during a critical period of rapid change in the global financial landscape. She was promoted as Managing Director & CEO of ICICI Bank in 2009 and is responsible for the Bank's diverse operations in India and overseas. She also chairs the boards of the Bank's principal subsidiaries, which include India's leading private sector life and general insurance companies.
"Clearly, for an organization to move on, it is the job of the leader to be that sponge that takes the stress from inside and the outside."
In addition to her responsibilities at the ICICI Group, Ms. Kochhar is a member of the India – Japan Business Leaders Forum and the US-India CEO Forum. She is currently the President of the International Monetary Conference, an organization that annually brings together the chief executives of approximately 70 of the world's largest financial institutions from 30 countries, along with officials from government institutions. She is also the Deputy Chairperson of the Indian Banks Association. She is on the boards of Indian Council for Research on International Economic Relations, National Institute of Securities Markets and Institute of International Finance.
"We need to start work with the idea that we're going to learn every day. I learn, even at my position, every single day."
Her journey was not simple. She sacrificed many happy moments with her family, then got a chance to win the world.
"There were so many occasions when I wasn't around for my kids or my husband. But we learnt to work around it.
Kochhar has been a member of the Prime Minister's Council on Trade & Industry, the Board of Trade and High-Level Committee on Financing Infrastructure. She was also co-chair of the World Economic Forum's Annual Meeting in 2011.
"The most successful businessperson is the one who holds onto as it is good, and grabs the new just as soon as it is better."
Mrs. Kochhar received an honorary Doctor of Laws from Carleton University, Canada in 2014. The university conferred this award on Ms. Kochhar in recognition of her pioneering work in the financial sector, effective leadership in a time of economic crisis and support for engaged business practices.
And then, she created a history.
She was presented with the Padma Bhushan, one of India's highest civilian honours, in 2011.
Chanda Kochchar has been featured in the Forbes 2015 list of 'The World's 100 Most Powerful Women.'
Wikipedia / Brainyquote / Wishes Trumpet / Finance.Yahoo / Knowledge.Wharton.Upenn